It's been estimated that one in four students will experience some mental health issues while at college. Most are minor and resolve themselves, others require additional support and advice.
We offer support, advice and information on all aspects of mental health, including:
If you have an existing concern, or require mental health support contact the Student Wellbeing for further detail.
Your enquiry will be treated discreetly and confidentially.
Our Mental Health Newsletter
Whether you're a student, a member of support staff or an academic, we all have a part to play to cultivate a positive mental health community at BLC College.
​
Within our termly newsletter, we hope to:
Improve students' and staff's awareness of Mental Health and factors that may affect it
Improve understanding among students and staff of the role the environment and community can play in protecting student mental health.
​Raise awareness of the specific challenges students face with regards to support for their mental health
To download this terms newsletter please click the link below:
What's on Your Mind Issue 1 – Web Version
Opening times: 9.00am – 4.30pm Monday to Friday
Student Wellbeing
University of Derby (Buxton Campus)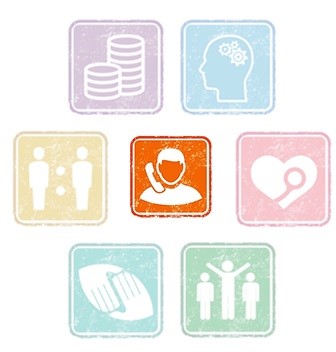 Clarendon House
1 Devonshire Road
Buxton
Derbyshire
SK17 6RY
T: 01298 330 414
E: swsbuxton@derby.ac.uk
Text: 07950 080 717