A new culinary course has landed! Level 3 Diploma in Professional Cookery is now being offered at BLC from September 2022
From September 2022, a Level 3 Diploma in Professional Cookery for adults will be offered at Buxton & Leek College. Complimenting our existing culinary programmes, the new Level 3 course will suit you if you have worked in a professional kitchen for some time, or have a Level 2 qualification. If you're supervising others, the course can help you develop these skills further; perhaps to become a specialist chef or move into a management role.
If you are an experienced chef ready to take your cooking skills to the next level, this course could be for you!  These qualifications allow you to step up your cooking standards to a higher level or become a patisserie and confectionery specialist.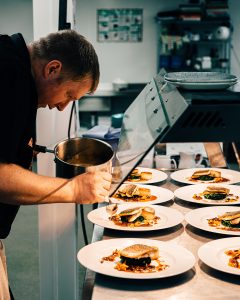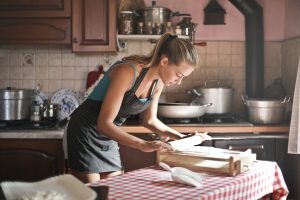 The course comprises of mandatory and optional units that are continually assessed via observed work, oral questions, online tests and assignments. On completion of the programme you will need to show competence in a broad range of advanced cookery skills, be able to demonstrate considerable responsibility for your work and have the ability to work independently and supervise others. 
You'll have opportunities to enter national competitions and attend key industry events and be able to study many other qualifications afterwards.
It's not too late to apply for September.
For more information or to apply for your place, contact Buxton & Leek College on  0800 074 0099 or via email enquiries@blc.ac.uk.