Buxton & Leek College is now offering online learning for two AAT courses: AAT Level 2 Foundation Certificate in Bookkeeping and AAT Level 2 Foundation Certificate in Accounting.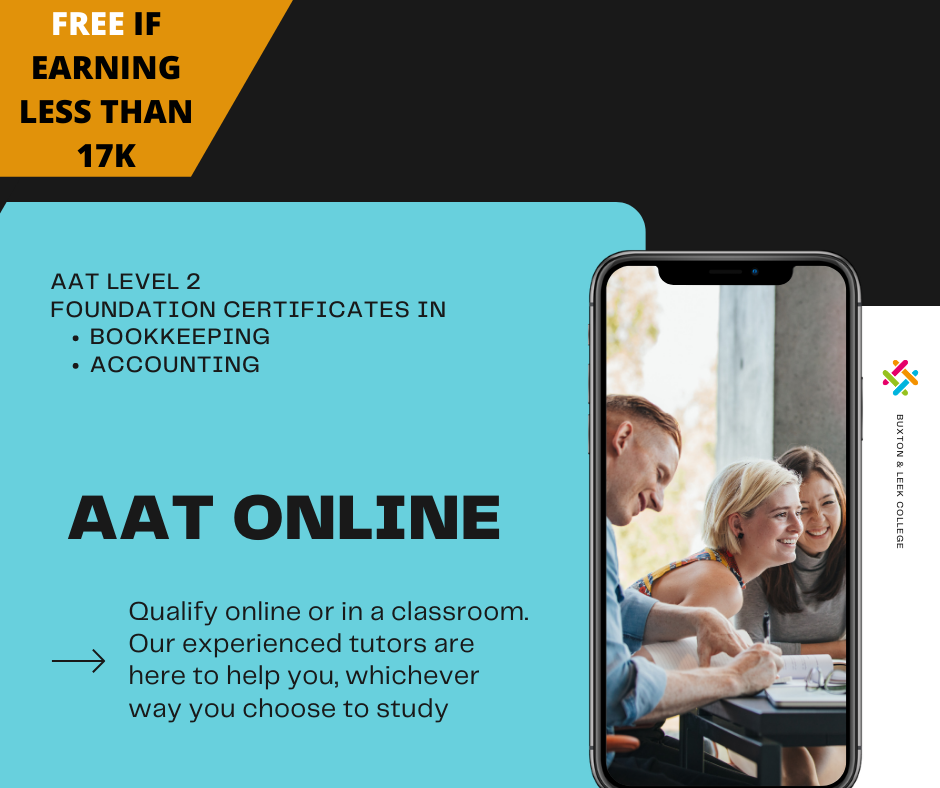 The move comes as the College recognises a demand in students preferring to learn online in the comfort of their own home.
Claire Poole, Operations Manager – Education Programmes said:
 "As a College we are always looking for new ways to make learning accessible. With the current climate there's a trend for online learning; so, we're really pleased to be able to offer a remote study provision for these courses."
"Our AAT qualifications are a first step along the pathway to becoming a qualified Bookkeeper or Accountant. If you are looking to change your career or to gain more skills in your current role, then these courses are perfect with 6-8 hours of study a week, at a time to suit you."
On completion of these courses, which take around a year to study, many job roles will become available, such as: Sales Ledger Clerk, Purchase Ledger Clerk, Finance Assistant, Finance Trainee, and Apprentice Assistant Accountant.
Course Costs: for most students, this will be a maximum of £635 for the full L2 Foundation Certificate in Accounting or Bookkeeping (depending on qualifications held and personal circumstances). For students without an existing Level 2 qualification or for those that earn less than £17,000 per annum, the course may be free.
For more information about AAT Online or classroom learning at Buxton & Leek College, visit Here