Buxton & Leek College celebrated regional businesses and their commitment to training the workforce through apprenticeships, at the annual Apprenticeship Awards. The Awards took place at the Devonshire Dome in Buxton on Wednesday 7 March and included nominees selected from around 150 businesses that the College works with to deliver apprenticeships. Special thanks goes to award sponsors: Howdens and Flowflex.
Ruth George MP for High Peak who attended the awards congratulated local High Peak businesses for investing in their apprentices:
"This is a fantastic example of employers developing young people. Particularly in this area it is so important that we retain and nurture our talent and let young people know they can develop a career and build a life here in the High Peak and wherever they are working in small communities.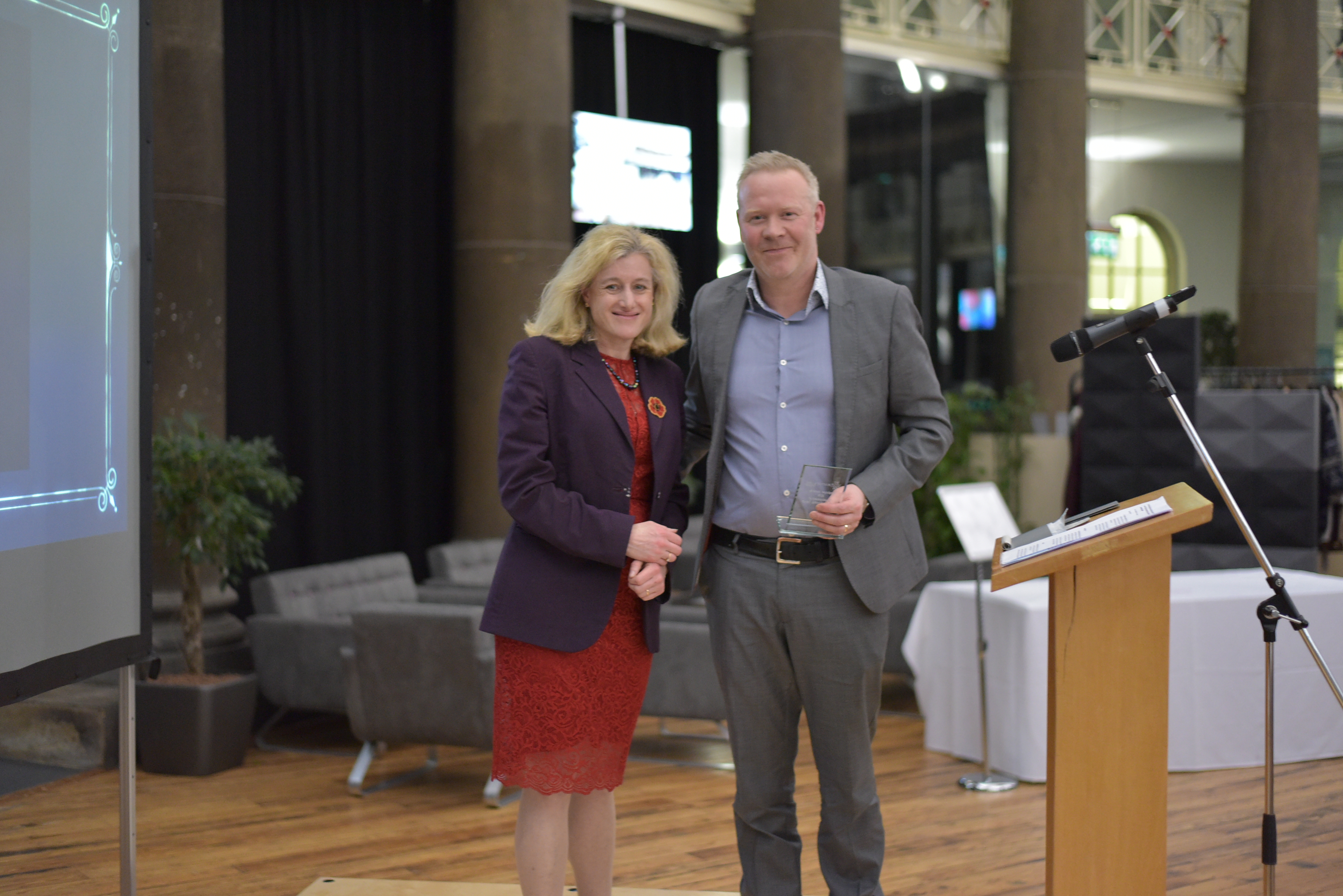 She added: "I want to thank local businesses for investing in their trainees and I hope that they give back in spades – and support you – in their development."
There were six Award categories; three presented for Developing Apprenticeship Talent; Oaklands Carpentry scooped the Micro Business Category sponsored by Howdens.  Salon One won the Small Business Category and were presented with their award by Ruth George. Esterchem received the Medium to Large Business Category accolade and Longnor Holiday Park won the Special Recognition Award for Supporting Trainees.
Guests were treated to a three-course dinner and watched a special video featuring some of the apprentices who gave touching tributes to their employers.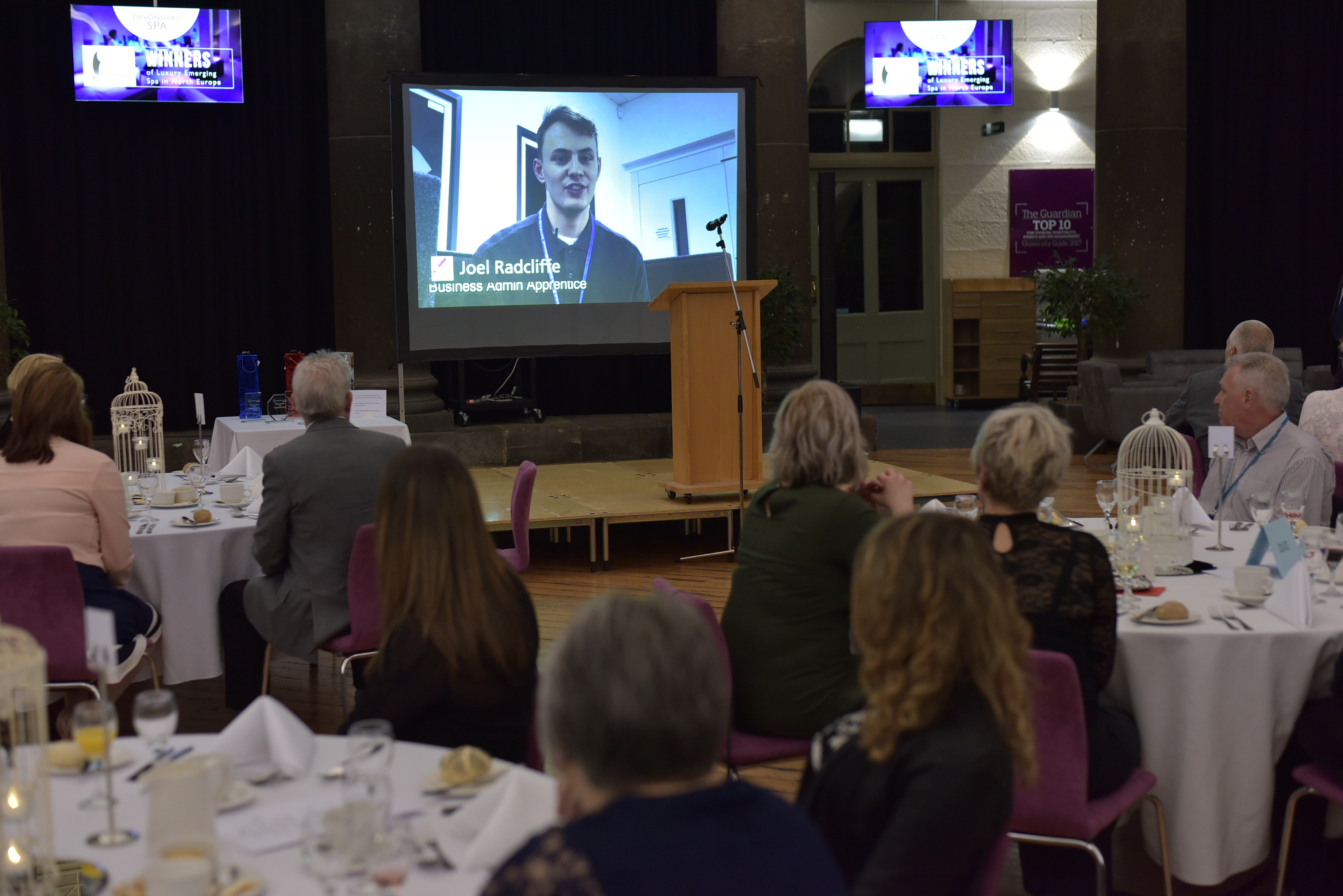 Jack Price, Assistant Principal, Buxton & Leek College said: "Apprenticeships have proven to be fantastic for employers, an unmissable opportunity for the apprentices themselves and of great benefit to the economy of the region."
At the end of the evening Reach for the Stars Nursey in Biddulph, was praised by Suzanne Davy,  Chair of Staffordshire Moorlands Chamber of Commerce and given the Outstanding Apprenticeship Support Award. Chatsworth House received the Continuous Commitment to Apprentices Award. Collecting the award for Chatsworth House was David Millward a former Buxton & Leek College apprentice who has risen through the ranks working as a chef at the Estate.
For more information about Buxton and Leek College apprenticeships click here.