Students from Buxton & Leek College visited employees at Buxton based Nestlé Waters for an afternoon of pampering and relaxation.
Level 2 and 3 Beauty Therapy students provided the staff with hand and foot massages, giving the learners the opportunity to gain valuable work experience in the local community.
The event proved such a hit with employees that the students have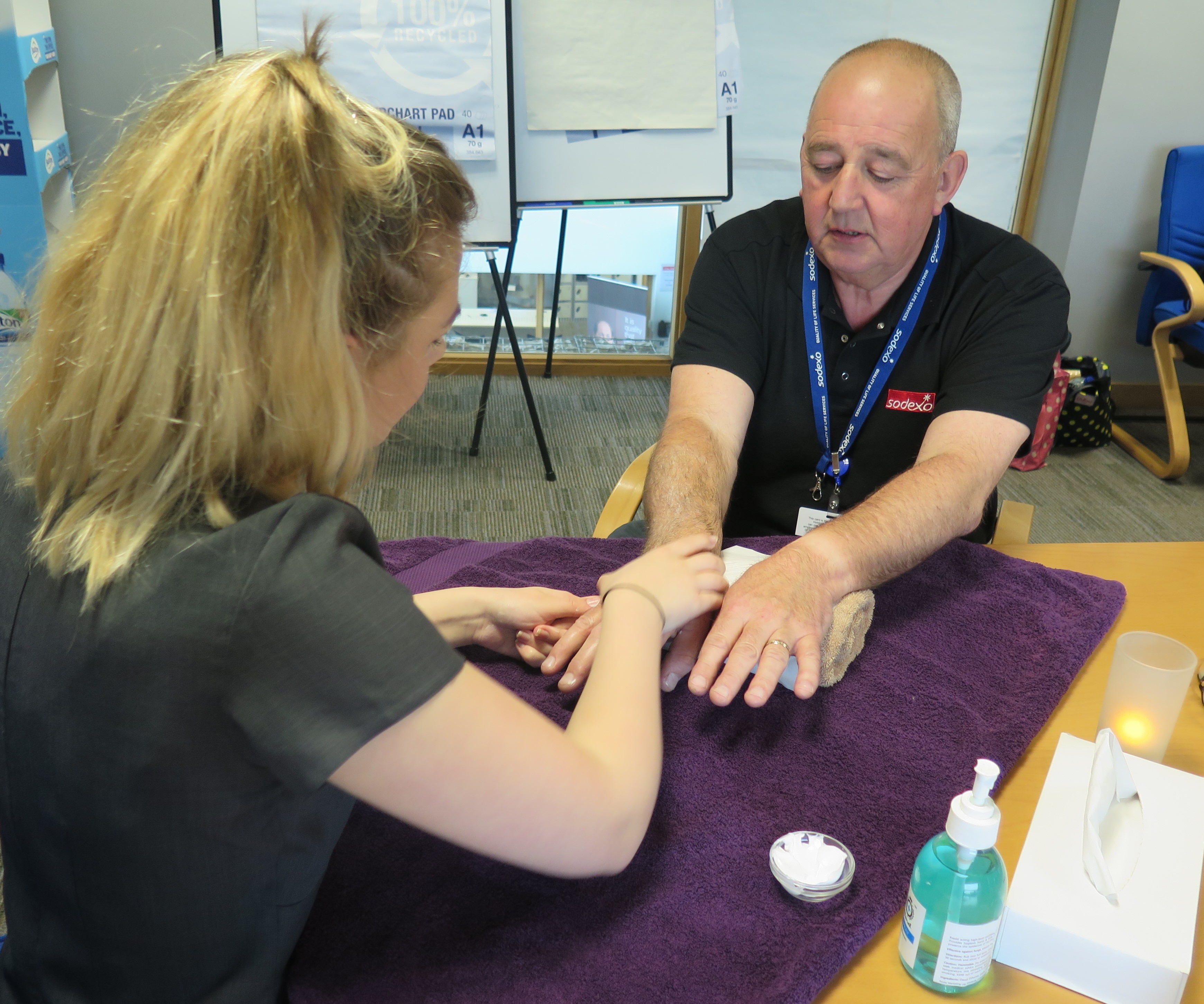 been invited back to run future sessions with different treatments. Peter Ward, General Services Manager for the site services partner Sodexo said: "The students were a credit to the college. I've never had a massage before but I'd definitely do it again, I felt so relaxed."
"Ensuring our people are happy and healthy is really important to us. Working with Buxton and Leek College enables us to extend our employee wellness programme whilst also providing local students the opportunity to learn and develop their skills" said Steph Hill, Interim Head of HR for Nestlé Waters UK.
Amanda Garrington, Operations Coordinator for Hair, Beauty and Spa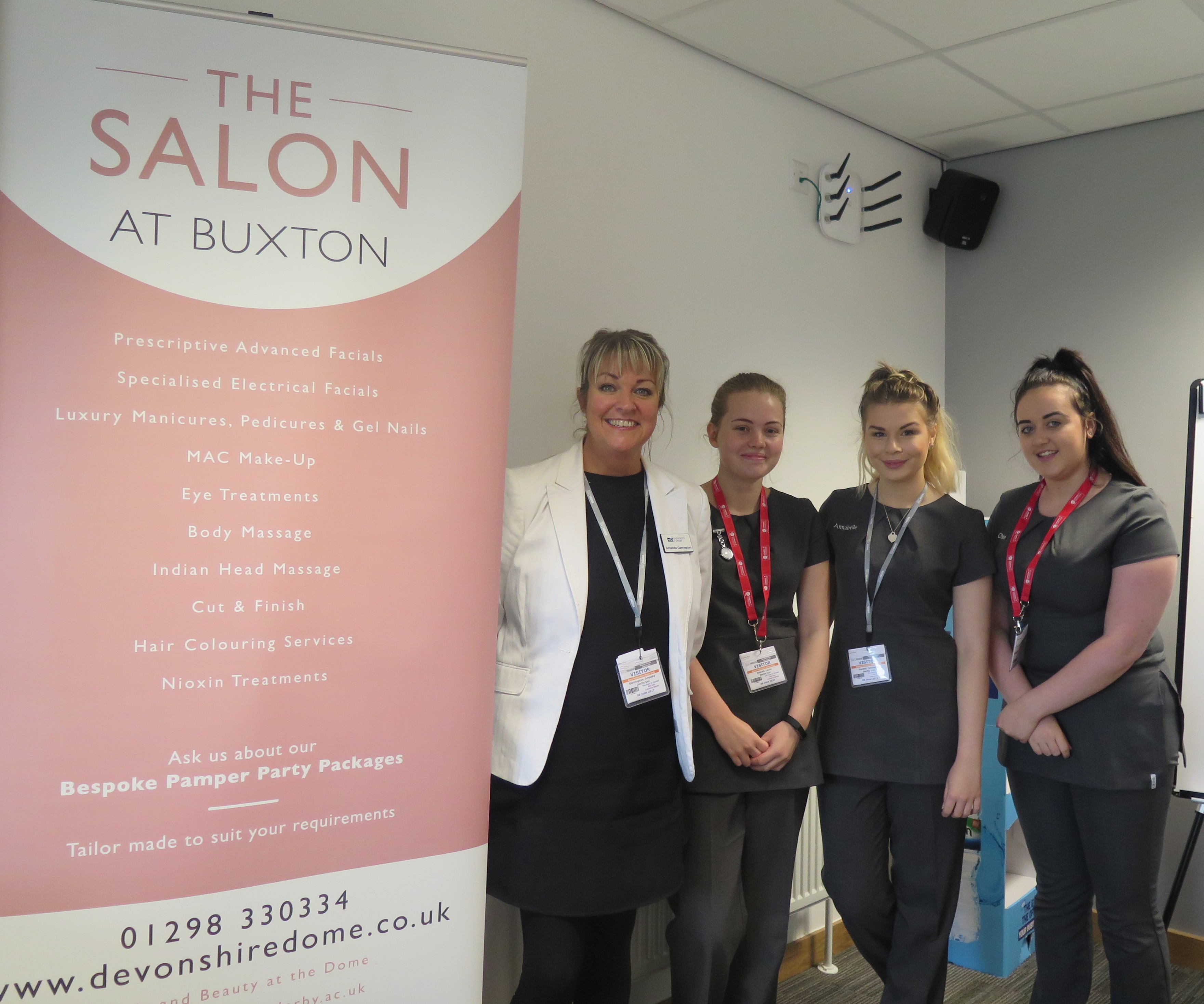 at The Dome said: "It's fantastic to take our learners out into different organisations and see the benefits of their treatments. Employees reported back that they felt de-stressed, valued and privileged to grab some precious me time."
The Salons at both Buxton & Leek college are open throughout the week serviced by students on programme offering a variety of treatments at greatly subsidised price. In addition to this we also offer a full commercial hair & beauty service by our fully qualified graduate team that operate throughout the holiday period and every Saturday.
To find out more about our Beauty full-time courses click here. To book an appointment at the College Hair and Beauty Salon, telephone 01298 330334.