Buxton & Leek College Principal Len Tildsley along with Leek Town Mayor Cllr. Brian Johnson, put their trust in Level 3 Outdoor Sports students by abseiling down St Edward's Church in Leek on a cold and windy Friday morning.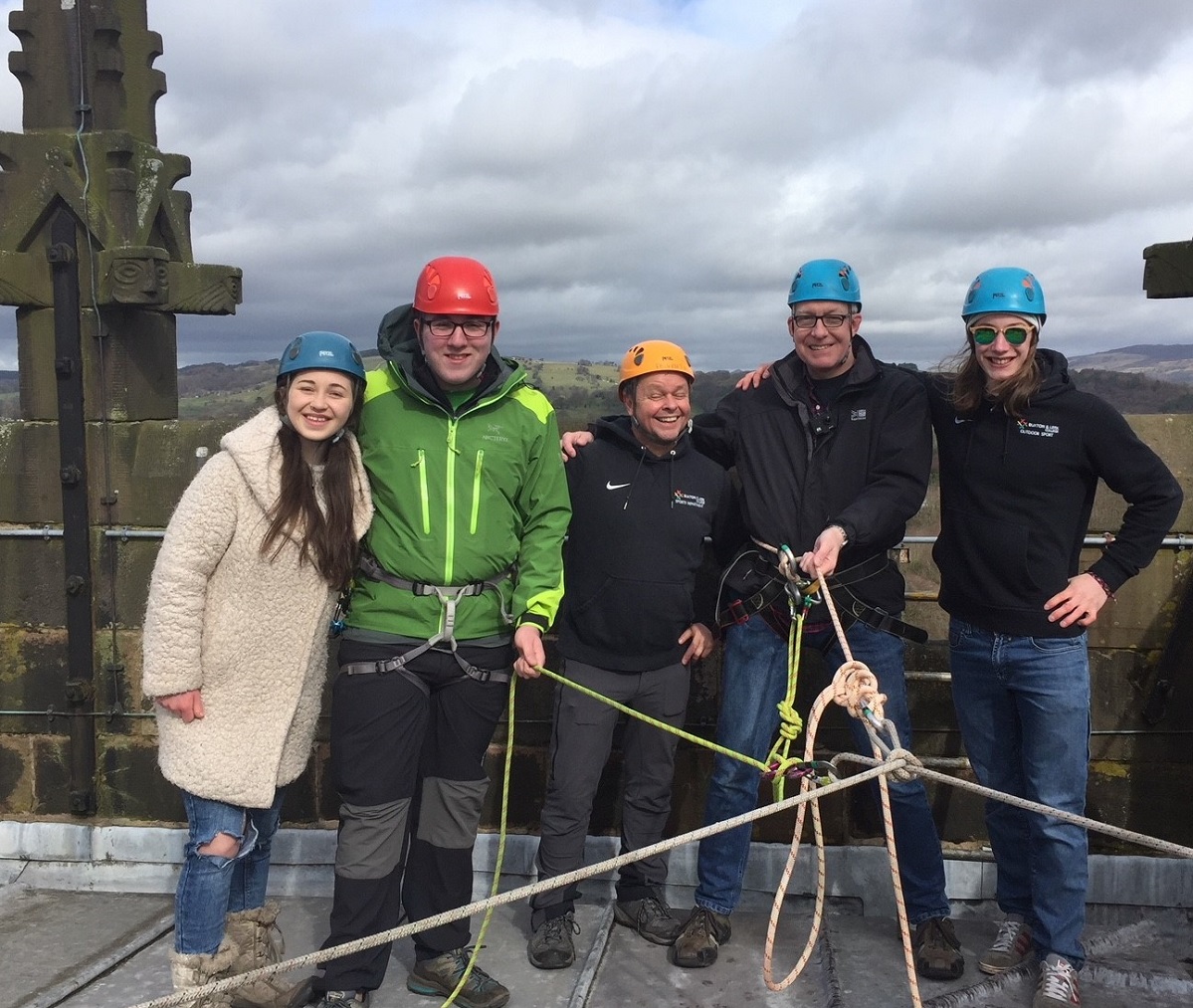 The event, as part of the Level 3 Outdoor Sports course, was organised and supervised entirely by the second year students and raised money for the Mayor's Charity, supporting local youth organisations in the town.
Students Amber Dobby, Tom Bailey and British Climbing Team member Jack Ramsden, along with tutor Allan Shaw, set-up the event by rigging the fixed abseil at the top of the Church tower and fitted out all of the participants with their ropes and safety equipment.
"This is just one of the many activities that we get to do as part of this course that makes it so great" said student Tom Bailey "We are really prepared for the world of work with this course because we get to experience a wide range of activities. Our tutors are brilliant and give us so much support; being based in the Peak District is also a perfect setting as we get to experience all his on our doorstep!"
Amber Doddy added "The tutors tailor the course to our own skills and interests. I've just completed my work experience at Duke's Barn outdoor activity centre in Beely as part of my course and hope to secure a job in a similar setting when I finish".
To find out more about Outdoor Sport at Buxton & Leek College, visit https://www.blc.ac.uk/subject-areas/sport-travel-public-services/adventurous-activities or visit us at the next Advice Evenings in Leek on 18th April and Buxton 19th April, both events 5pm-7pm.