The University of Derby and Buxton & Leek College students joined together for the annual graduation ceremony at Buxton's Devonshire Dome Campus this month.
Those at the daytime event, on Saturday 11 November, included Higher Education graduantes from Buxton & Leek College, from a number of different courses including BA Hons Education, Foundation Degree Children & Young People's Services and Foundation Degree in Creative Art & Design Practice.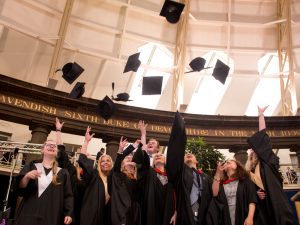 Just under 300 students were there to collect their graduation certificates with an audience of more than 600 friends, family and staff. Part of the proceedings included a procession led from the college to St Anne's Church in Buxton. Among the distinguished guests were Chancellor of the University of Derby, The Duke of Devonshire and William Tucker, Lord Lieutenant for the County of Derbyshire. The well known classic actor Brian Blessed was awarded an Honorary Doctorate from the University of Derby. We are delighted to announce four students from Buxton & Leek College were singled out for prizes due to their outstanding work.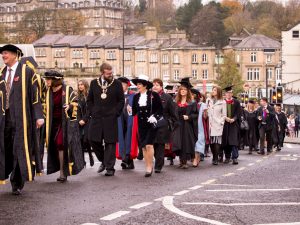 Anne-Lise Fraser Curriculum Leader in Visual & Performing Arts said:
"We had a really great day celebrating the achievement of our students. We are very proud to have worked with them and to see these talented individuals collect their awards. Huge Congratulations to them all."
One such talented student was Leek School of Art graduate Laura Hyland who received an Award of Excellence for her Foundation Degree in Art & Design Practice.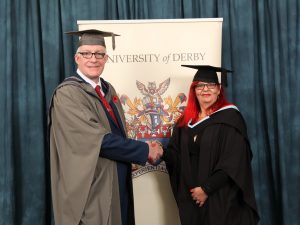 Other Buxton & Leek College award prize winners included both Alison Parish and Julie Davies for their Foundation Degree (Arts) in Children's and Young People's Service (Teaching Assistant), and Elizabeth Cliffe in Bachelor of Arts (Honours), Education Studies.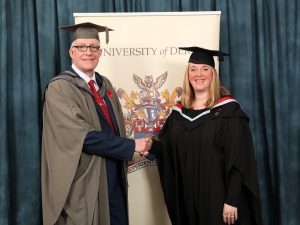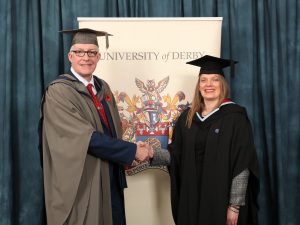 For more information about studying at Buxton & Leek College please visit the College website: www.blc.ac.uk or call 0800 074 0099