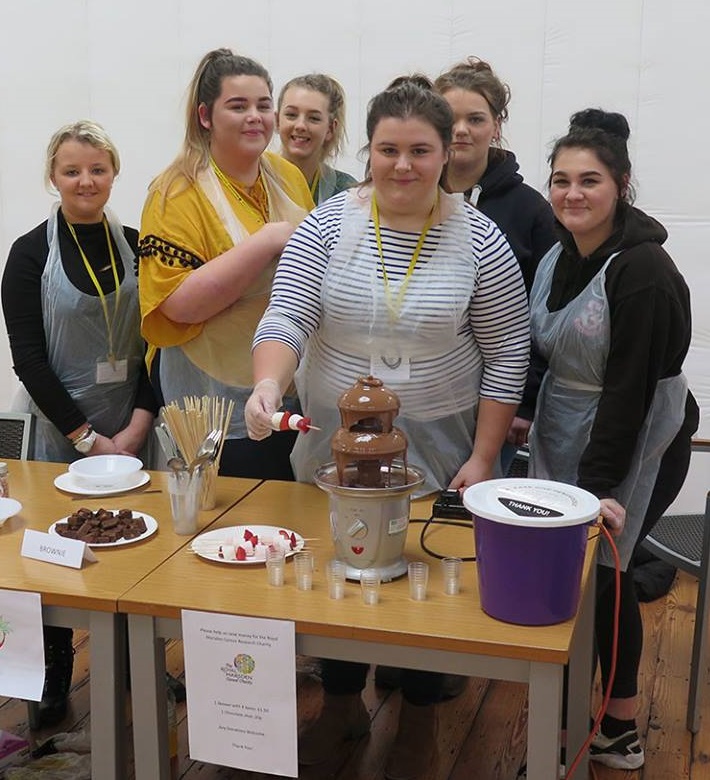 Hair and Beauty students at Buxton & Leek College asked people to be sweet and support a cancer charity while enjoying a treat at the same time.
They sold fruit and marshmallow skewers dipped in a chocolate fountain at the Buxton Campus to support The Royal Marsden Cancer Charity which pioneers new treatments that save lives.
"We saw a video on Youtube about a young boy who had a tumour and thought we'd like to help," said Chloe Harris, a Level One student from Ashbourne.
Learner Co-Ordinator Megan Harris said organising charity vents was a development project run as part of the Student Union Rag Club.
"They have put a lot of work into it and they are doing very well," said Megan.
The Royal Marsden Cancer charity is based at the Royal Marsden Hospital, which was the first hospital to specialise in cancer treatment.
The revolutionary way the Hospital treats people has far-reaching impact, nationally and internationally.
To find out more about studying at Buxton & Leek College, e-mail  enquries@blc.ac.uk  or go to blc.ac.uk