Katie Toft, 25 from Chinley, started a Level 3 Childcare course at Buxton & Leek College when she was 16, with aspirations to train to become a teacher. As someone with Cerebral Palsy, she knew that it was going to be tough, with physical factors such as being unsteady on her feet.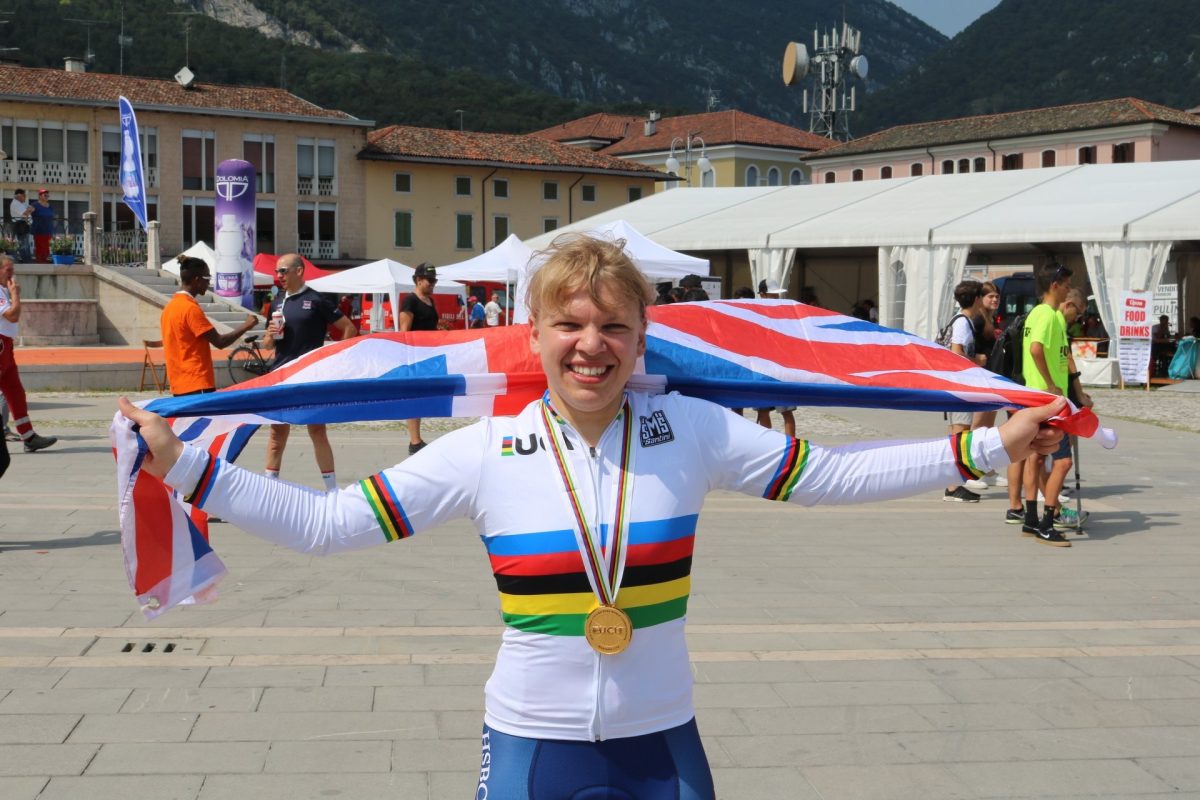 Katie said:
"One College wouldn't accept me because of my condition but Buxton & Leek College had faith in me that I could achieve what I put my mind to in spite of my condition. The Childcare course was a really good grounding for my Degree in Early Childhood Studies at the University of Sheffield."
"When I got to Uni I found that compared to some of the other students who had studied A levels, I already knew so much and had actual hands-on experience, following a 2-days-a-week placement that was part of the College course."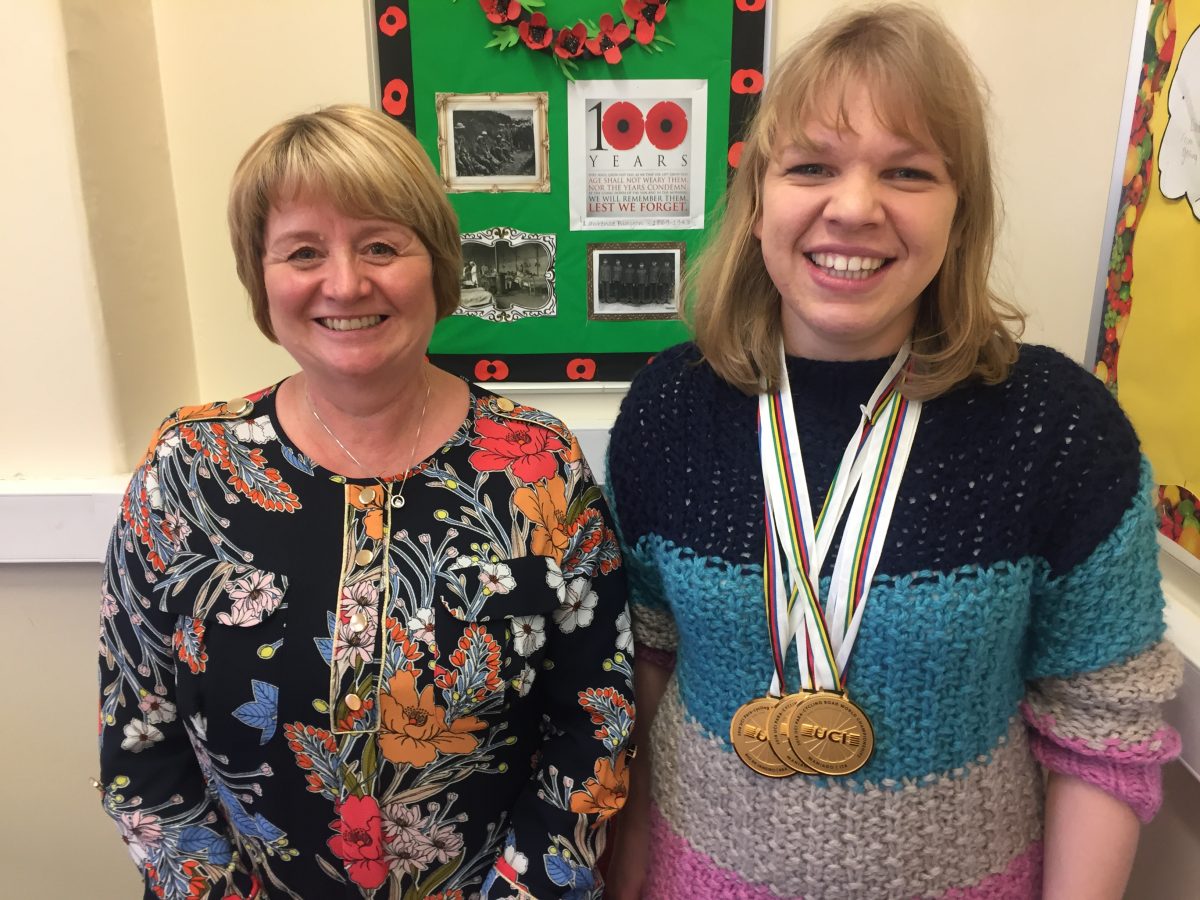 During her second year at Uni Katie decided that she wanted to take up a sport. She had enjoyed cycling as a teenager and had found that she was steadier on her bike than she was on her feet.
"Walking is completely overrated." She laughs. "Being on two wheels, I'm much more stable."
She continued. "Cycling became a way of also taking my mind off my University work, and after my dad bought me a new bike, I joined Stockport CP Wheelers, a charity that supports people with Cerebral Palsy and a range of disabilities, and I began to race with them."
"To begin with I was pants but a few weeks into training, I beat the lads and then it spiralled from there. I tried a few racing clubs but not many wanted me due to my condition, but Mossley CRT did and were amazing. They have supported me until I became semi-professional, along with Derbyshire Institute of Sport who have helped so much."
Katie claimed her first British National C3 time trial and road circuit titles in 2016, and since then she hasn't looked back, winning seven national titles as well as three world championships and is now hoping to compete in the Paralympics next year.
"I'm now in Team Storey Racing ran by Dame Sarah Storey (who has a gold post box in Disley) and Barney Storey. Barney has coached me for over four years now."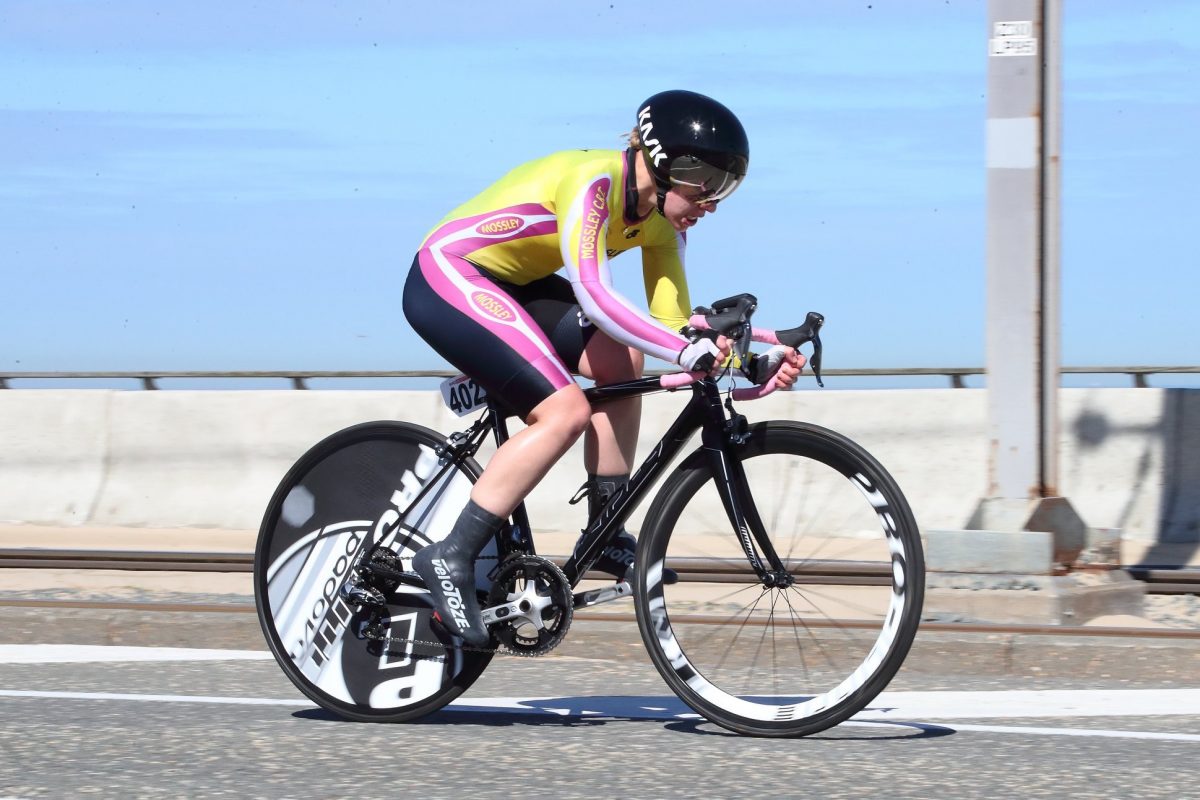 "For me the key to success is determination. It's also been a massive team effort with family and friends helping to take me to races. My dad is at nearly every race. I've had to overcome difficulties such as finding a way of drinking without taking my hands off the wheel and setbacks with funding."
Whilst training for national championships Katie also continued her educational pursuits graduating from University in 2015, winning two Dean's Awards for outstanding personal achievement and commitment. In September 2016, after a year out racing Katie went back to SHU and studied a PGCE in Primary Education, following that she is now embarking on a Masters, which will enable her to teach at College and University.
As an inspiration to many, with natural comic timing and a gift of the gab, Katie has been asked to guest lecture, speak on radio and at live events. Just before Christmas she featured on Granada Reports with world champion boxer Stacey Copeland, who chose to cover Katie as an inspirational woman in sport.
Katie will be competing in two world-cup races at The Manchester Para-Cycling International this weekend, competing in her select category (which is now C1) in the 500m race on Saturday night and a 3K race on Sunday morning.
For more information about Childcare Courses visit here.