As an apprentice at Chatsworth Estate, I can be based across a variety of sites within the Devonshire group. My main location is in the Carriage House Restaurant kitchen, located inside the stables next to the main house and gardens. From here I can work across a variety of sections to help support and produce food for the hot plate, takeaway food outlets, events team, Childers' afternoon tea and the Cavendish restaurant. The majority of tasks are a regular occurrence as part of the day to day operations, but also extend into special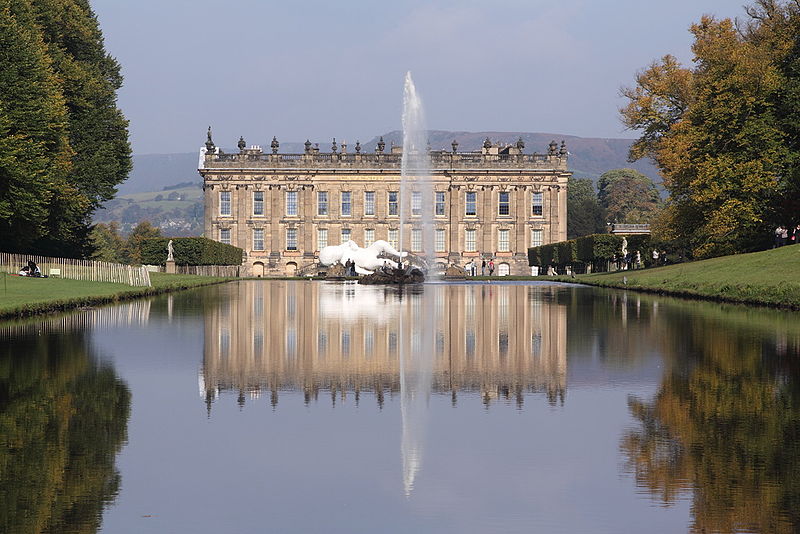 occasions organised by the events team or for the private house.
Chefs roles at Chatsworth can differ according to the needs of the business, but we are a fairly large team of 10 chefs plus porters, which helps us to assign tasks based on experience and skill so that the work is completely efficiently. This gives me a lot of insight and opportunity to train alongside my colleagues because of the many scenarios of service we deal with every day.
Childers Afternoon Tea
This section is typically covered by one chef, which support the in house manager and small group of serving staff. I first reference the amount of stock I have against the numbers for the day, which should indicate if I need to make any of the ingredients to make the sandwiches or deserts. This is a straightforward task, providing whoever has been on this section previously keeps it topped up, it should only mean I maintain the levels as required. The majority of my focus should be the actual assembly and final presentation to ensure the product served to the customers is of the highest possible standard and I have time for any extra tasks that may come my way. Examples being dietaries and additional support for events or food to go outlet. I regularly liaise with the management and serving team to ensure the food is delivered to the customer as requested and that I show finesse where possible. This is so that I can adapt and improve my skills to increase productively and manage my time accordingly.
Carriage House Restaurant
The main kitchen is the base of all operations of the business and plays a central role in ensuring all sections are running in sync with each other. From here I would be assigned to do my task, either on a specific area or general preparation work for service and events. This is coordinated by the chef in charged in partnership with other duty managers in each department. Communication is key so that everyone has all the relevant in formation to get their work done without working in conflict with other peoples work and we can provide the service we are well known for.
In high or low season, there is a constant shift in the type of work we are doing. This is why the work calendar is readily available for us to keep up to date with what events are coming up. This also feeds into regular conversations as a team and on an individual basis to have the best possible staff on each job and to provide myself with the adequate training to help me learn on the job.
Food to Go/Sandwich Room
When working in this room, I would be predominantly be topping up the refrigerated unit out front with homemade sandwiches or salad boxes, and preparing the fillings to top up supplies throughout the day. It is usually supported by a kitchen porter when busy, or made to a set amount each day. This area can almost run itself if the preparation is done during quiet times or in the morning before customers arrive so that other areas can have additional staff and get more work done.
It can also include the preparation of the soup, as this is served in all restaurants and takeaway outlets. This requires a large quantity to be made every few days. To make this possible, we order in a lot of vegetables from our suppliers and have equipment that is specific to this task. These can be altered to cater for any dietaries and is closely monitored to make sure there is no cross contamination for any allergens we need to avoid.
Events/Private Functions
This covers a variety of scenarios ranging from weddings, private functions and annual events in the Chatsworth calendar. The food served can alter dependant on the occasion, from canapés to a full sit down meal. These are all integrated into the daily/ weekly tasks to help us worth together across departments to ensure they all run seamlessly and do not have an affect on how we run the other areas of the business. My involvement will be predefined beforehand so that I am aware of my role and can organise myself in the appropriate manor. This is so I can complete my own work as well as support the production and operation of these functions as needed.
During our high season these are more high profile events such as the Country Fair and Christmas main house is closed. These events attract a high number of people due to Chatsworth reputation and our role helps facilitate the variety of things that the organisation wishes to offer its' customers each year. We also cater to provide people with a great experience that helps provide a lasting memory, where people will want to return and give them the high level of service we are known for.