Adult Short Courses
For online/ blended courses, visit here
We have a variety of new and exciting short courses available to anyone aged 19+.
We have a range of courses that you can study at different levels to help you get back into education to build on your experience, knowledge, learn new skills, and achieve valuable qualifications.
Many of our courses are fully funded for adult learners, depending on your circumstances and the qualifications you already hold. Simply fill in an enquiry form for the course you are interested in for a quick response on funding available.
Or see the relevant course information below for details on fees for each course. For information about free Maths and English courses visit here.
For ACCESS courses visit here
View our all new adult course guide here!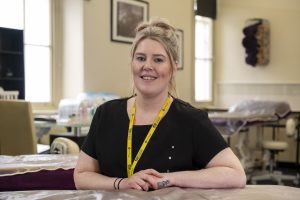 Each course explains the learning type to help you select the best one for you. The four different learning types are:
Face to Face – In-person lessons will be delivered at either our Buxton or Leek campuses
Blended – A mixture of face to face lessons at either our Buxton or Leek campuses and through online lessons
Distanced Learning – You will have scheduled online lessons and be sent provisions such workbooks to complete
Online – You can complete your course online at your own pace in the comfort of your own home, view our online courses here
To learn more about what Level of study is suitable for you, visit here.
To learn more about our fees and financial support, visit here.