Grab your ticket and join us to find out how you can build the future of your business through training. Over breakfast, we will provide you with all the information you need about Apprenticeships, T-Levels and short courses, how they can help your business thrive and how you can support the next generation of skilled employees. Hearing from current and past apprentices alongside college specialists and representatives from the Staffordshire Moorlands Chamber of Commerce you will gain a unique insight into the positive effects of education in the workplace.
We also have a guest speaker from Ornua Foods who will be discussing the impact of apprenticeships and training within their business.
Book your place now by emailing feapprenticeships@blc.ac.uk
Where; Leek Campus Business Lounge, Stockwell St, ST13 6DP
When; Friday 11th February 2022, 8.30am-10am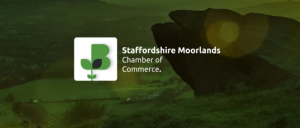 For all the apprenticeships we offer please see our Apprenticeship Course Directory 
Apprenticeships offer a great opportunity to recruit the next generation of your workforce as well as upskilling existing employees. If you're looking to attract motivated new talent to develop new skills, creativity and enterprise into your organisation then Buxton & Leek College can support the specific needs of your business. We will work closely with you to develop a programme that meets your business needs.
Buxton & Leek College is in a unique position being part of the University of Derby, many of our College level apprenticeships have progression routes into University/Degree level Apprenticeships.
Your questions answered
What is an apprenticeship?
An apprenticeship is a work-based training and education programme that allows apprentices to earn as they learn. Apprentices are given in work opportunities alongside off-the-job training to achieve a Nationally recognised qualification, more information about off-the-job training can be found below.
The new Apprenticeship standards have been developed by groups of employers to ensure all apprentices have the skills, knowledge and behaviours required by the industry. Learning is now taught through off-the-job learning which could be college attendance, shadowing in the workplace, specific training courses provided by the employer, attending trade shows or being taught in the workplace by a skilled person. Some of our Apprenticeships, such as engineering, still operate a traditional weekly day release to college format, others, such as Childcare & Education, operate a 6 weekly college format – Please speak to us to find out more.
Key Facts
The minimum duration of an appetniceship is 372 days plus the End Point Assessment (EPA), which can be a few months.

Typically a level 2 or 3 apprenticeship has a duration of between 12-36 months plus EPA.

Off-the-job training must account for 20% of the apprentices working time, this is paid and forms part of their working week.

The minimum working hours is 30 per week including training, we can often accommodate variable hours – please discuss with us.

Apprenticeships are open to anyone aged 16 or over and must have the right to work in the UK.
What are the stages of an apprenticeship? 
Recruitment/Application – To study an apprenticeship apprentices need a college placement and apprenticeship employment. 
Interviews – Apprentices will have a college interview to secure a college place and an employer interview, it is the employers' choice who they hire as their apprentice.  
Enrolment – All necessary paperwork will be completed such as the apprentice employer contract to fully enroll the apprentice on to the course.  
Induction – The apprentice will attend a college induction day where they'll get a student card, receive login details, have a look around, meet other apprentices etc. Employers will make their won arrangements to induct their apprentice into the workplace and this is recorded on the SmartAssessor system.  
On-program – This is the longest part of the apprenticeship where the skills, knowledge and behaviors needed to satisfy the apprenticeship are gained through on and off the job training. During this time the apprentice will build a portfolio of evidence using SmartAssessor.  
Gateway – The college and employer will review the knowledge, skills and behaviours gained by the apprentice to ensure they have met the minimum standards required and are ready for their end point assessment (EPA). 
End Point Assessment (EPA) – This is the final assessment of the apprenticeship overseen by an independent assessor. The apprentice must pass this to achieve their apprenticeship.  
Achievement and Progression – After passing the EPA Apprentices are issued with certificates and next steps are discussed, for example; a level 3 apprenticeship, employment or Higher Education. 
Why choose an apprenticeship with BLC?
A cost-effective way to train, develop or upskill a workforce.
A way to motivate staff and improve job satisfaction.
A way to improve staff retention rates.
Train employees to your own requirements with the skills and knowledge your business needs.
Apprenticeships can be used as part of your future employment plan.
All of our programmes are designed to help apprentices link academic theory to their employment setting, enabling them to apply their developing skills and knowledge within their job role. Apprentices are encouraged to use real work problems and issues to inform and enhance their knowledge, and provide evidence of this learning for assessment purposes. Apprentices will be given work-related activities to undertake, which can be designed in consultation with employers to ensure your organisation receives a real benefit. This type of activity can be scheduled to suit the apprentice reinforcing time and workload management skills.
How do I find an apprentice?
Our BLC Apprenticeships Team offer a tailored service to each employer as we recognise that not all businesses needs are the same. Our business relationships team will discuss your options and conduct training needs analysis if required. If you are happy to proceed with apprentice recruitment we can then advertise your specific apprenticeship vacancy, this will be listed on our own dedicated web page, social media pages, the National Apprenticeship Service (NAS) website and we will seek to match existing applicants to your role.
From initial enquiry to apprentice completion and beyond our apprenticeships team are here to support you and assist with any questions or problems you may have. Our assessors are industry explained and qualified, one of them will be assigned to the apprenticeship on commencement and will be your first point of call throughout the apprenticeship. The wider team can also be contacted by emailing feapprenticeships@blc.ac.uk or calling 0800 0740099.
What is 'off-the-job' training?
All apprentice's must complete a minimum of 20% off-the-job training hours, the actual amount of hours depends on the length of the apprenticeship and how many hours the apprentice is employed for, you will be advised on how many actual hours the off-the-job training are required at the commencement of the apprenticeship.
There are different types of off the job training, such as;
Theory teaching – College attendance, simulation exercises, online learning and industry specific training.
Practical training – shadowing experienced employees, mentoring and industry visits.
Apprentice lead learning – using online resources and time spent working on assignments or projects..
Of-the-job does not include:
Training undertaken in Maths or English.
Progress reviews.
End point assessments.
Any training which takes place outside of the apprentice's paid working hours.
Off-the-job training can be provided by both the college and the employer, time spent completing off-the-job training is recorded on an ePortfolio platform, Smart Assessor, employers will be given access to the system in order to track their apprentices progress.
What is expected of an employer during an apprenticeship? 
Employers must provide apprentices with employment in a real position within its organisation and must issue an employment contract, giving the apprentice a minimum of 30 hours per week and paying them a wage or salary that meets minimum requirements. There is a national minimum wage for apprentices, which is from £4.15 per hour from 1st April 2020 however there are circumstances where an apprentice should be paid above the apprentice minimum. We encourage employers to pay above the National minimum, offer increments as skills develop or performance bonuses however, we understand not all employers are able to do this. Apprentices 20% off-the-job training is paid time.
Funding
If you're an employer with fewer than 50 employees the government will fund the training and assessment costs up to the funding band maximum.
This only applies to apprentices who, on the first day of the apprenticeship;
are between 16 and 18 years of age
are between 19 and 24 years old with an Education, Health and Care (EHC) plan provided by their local authority or has been in the care of the local authority.
If you have 50 or more employees or the apprentice does not meet the above criteria you'll share apprenticeship training and assessment costs with the government, this is call co-funding.
This means:
You, as the employer, will pay 5% towards the cost of training and assessing your apprentice.
The government will pay the remaining 95% up to the funding band maximum.
The actual costs of the training and assessment varies by apprenticeship.
There is a possibility of your local council covering the 5% fee through a levy transfer program, please see below for more information. 
If you are an employer with an annual pay bill of £3 million or more you will pay 0.5% of your annual total pay bill into a levy fund. Introduced by the government in 2017, the apprenticeship levy is designed to encourage employers to invest in high quality apprenticeships.
The levy funds can be used to pay for apprenticeship training at any level and for new or existing employees, if you deplete your levy fund and still have capacity to support additional apprentices you will be able to access some government funding but there will still be a cost to your business, this is called co-funding.
Apprenticeship Grant & INCENTIVE
Apprenticeship grant 
All employers will receive, subject to a successful claim, a £1,000 apprenticeship grant provided one of the following statements apply at the commencement of the apprenticeship;
The apprentice is aged 16-18 years old.
The apprentice is aged 19-24 years old and has previously been in care or who has an Education, Health and Care plan provided by their local authority.
This grant is awarded by the government however it is claimed for on behalf of employers by the college.   
Incentive payment (part of the covid recovery package) 
The Government has announced extra incentive payments for businesses that hire an apprentice on or before 30th September 2021, this date has been extended to 31st January 2022, this includes apprentices who have previously been made redundant, the incentive is £3,000 and is paid directly from the Government to the employer in two instalments though the Digital Apprenticeship Service (DAS).
Key information;
This incentive is for new apprentices who have not previously worked for your business
The apprentice must be signed up on or before 30th September 2021, extended to 31st January 2022
There is no limit to the number of apprentices you hire but you must ensure you have the capacity for them
This incentive is in addition to the existing apprentice employer grant (above)
The grant is also available to businesses that employ an apprentice who has been made redundant from their previous apprenticeship
This incentive is claimed directly from the Government by the apprentice employer through the Digital Account Service (DAS)
Please note;
For apprentices with an employment start date from 1 April 2021 to 30 September 2021. Applications close on 30 November 2021.
For apprentices with an employment start date from 1 October 2021 to 31 January 2022 applications open in January 2022.
CITB Grant for Carpentry & Joinery
The grant for Apprenticeships covers:
Off-the-job attendance with an approved Apprenticeship provider
Achievement of an Apprenticeship.
Attendance grant is payable up to the apprentice's last date in learning or the typical duration of the standard, whichever is earlier.
You can apply for grants for directly employed individuals only.
Application for this grant should be made directly through CITB HERE  There is also some information you may find useful in our handy guide to the digital account service, incentives and grants, a link to which can be found below.
levy transfer programs
We have been working with Staffordshire & Derbyshire Councils as part of their levy transfer initiative to offer eligible local businesses within their respective geographical areas to recover the cost of the 5% co-funding contribution. Unfortunately, Staffordshire Council is currently unable to accept any further levy transfer applications. This may change later in Summer 2021.
For more information please contact our apprenticeships team; 0800 074 0099, email feappretniceships@blc.ac.uk or complete our contact request form.
Useful information & Videos

Online calculator – understand how much levy employers will pay and how funds can be used to pay for training employees
There are lots more how-to videos available on the ESFA YouTube Channel HERE alternatively please contact the Apprenticeships Team on 0800 0740099 or feapprenticeships@blc.ac.uk