From September 2022 Buxton & Leek College will be offering 3 exciting pathways in T Levels.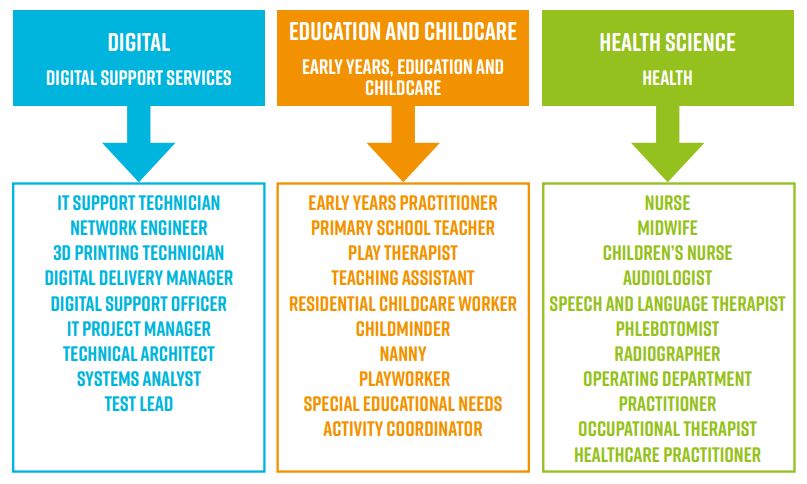 T Levels are new courses which follow GCSEs and are equivalent to 3 A-levels. These 2-year courses, which launched September 2020, have been developed in collaboration with employers and businesses so that the content meets the needs of industry and prepares students for work, further training or study. T Levels offer students a mixture of classroom learning and 'on the-job' experience during an industry placement of at least 315 hours (approximately 45 days).
We're really pleased to be the only provider in North Derbyshire to offer T Levels in Health, Digital and Education from September 2022! What's more, you can apply for them now.
You can find out more about the three pathways which will all be delivered from our Buxton Campus here:
There's lots of more detailed information about T Levels on the Government website here: Introduction of T Levels – GOV.UK (www.gov.uk)