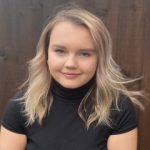 Media Student, Holly Bacon tells us how BLC has helped her to gain employment in the media industry.
What work have you undertaken since starting at BLC?
Since starting college the main work I have been undertaking is news reading for several radio stations. The role requires me to write, compile and read news bulletins that are played on different radio stations in Yorkshire/Derbyshire. I also conduct interviews and edit audio as part of the role.
How did this work come about?
The radio work is for a Derbyshire Media Company whom I have been voluntarily writing for since 2018. I started as a reporter for Chesterfield FC which is part of what I still do now. DMC began providing a news service in October last year which has proved successful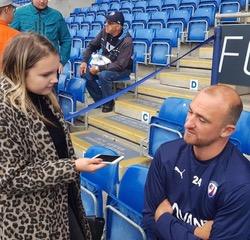 so far for the company and also myself. It is now a paid role!
How has Buxton & Leek College helped you to prepare/build skills ready to gain employment?
My media course at Buxton & Leek College has equipped me with many skills that I have taken forward into my role. Without doing the 'radio' module as part of the course I would not have had the confidence or knowledge to take on the news reading role.
Another important part has been learning about media law and ethics. It might not be the most exciting unit but it is crucial for anybody wanting to work in the media industry. My bulletins are heard by thousands of people, meaning that if I don't adhere to media law there could be quite serious consequences. The module we did as part of the course gave me some great initial knowledge of media law/ethics.
What are your plans for after you leave College?
After college, I am planning to go to university. I have received offers from five universities for journalism/sports journalism courses which I am thrilled about however I am still weighing up my options before making a final choice.
Where do you see yourself in ten year's time?
Sport is my main passion so to have a career in sports media is the dream. I hope I have achieved this in ten years however I will still be developing my skills and knowledge in what is a fast-paced and competitive industry.
How would you recommend the media course?
I would recommend the media course to anybody wanting to pursue a career in the industry. The course is varied and covers lots of aspects of the media industry such as photography, stop-motion animation and short film – there is something for everyone.
For more information about studying Media, visit here: