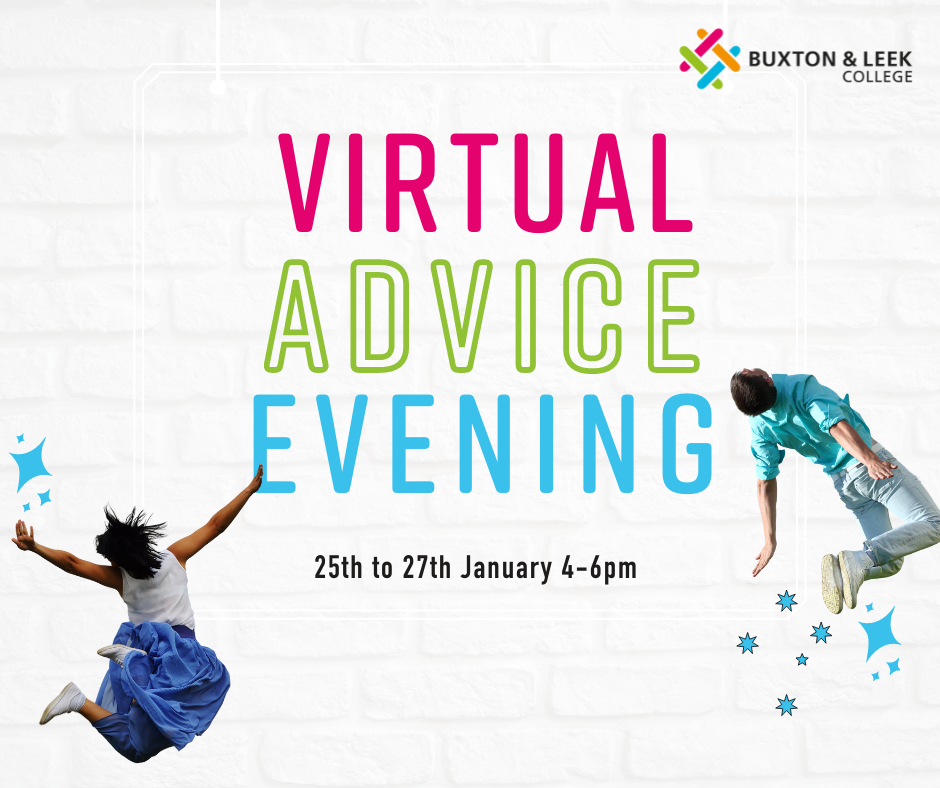 Buxton & Leek College is offering all prospective students (from school leavers to those looking to retrain or learn a new hobby) the opportunity to talk to a tutor and find out more about the College, during a series of virtual information events taking place this month.
Prospective students can also tour the virtual web area of the College website BLC.AC.UK, which features a tour of the facilities; videos from staff and students, and offers more information about the educational programmes at the College.
To sign up for a virtual information event which also offers FREE careers advice, students should fill out the form below, after which a member of staff will be in touch to arrange a chat either over the phone or via live video link.
For any further help call 0800 074 0099