On Monday 17 June, Buxton & Leek college will be hosting the First BLC Fest at the Devonshire Dome, Buxton.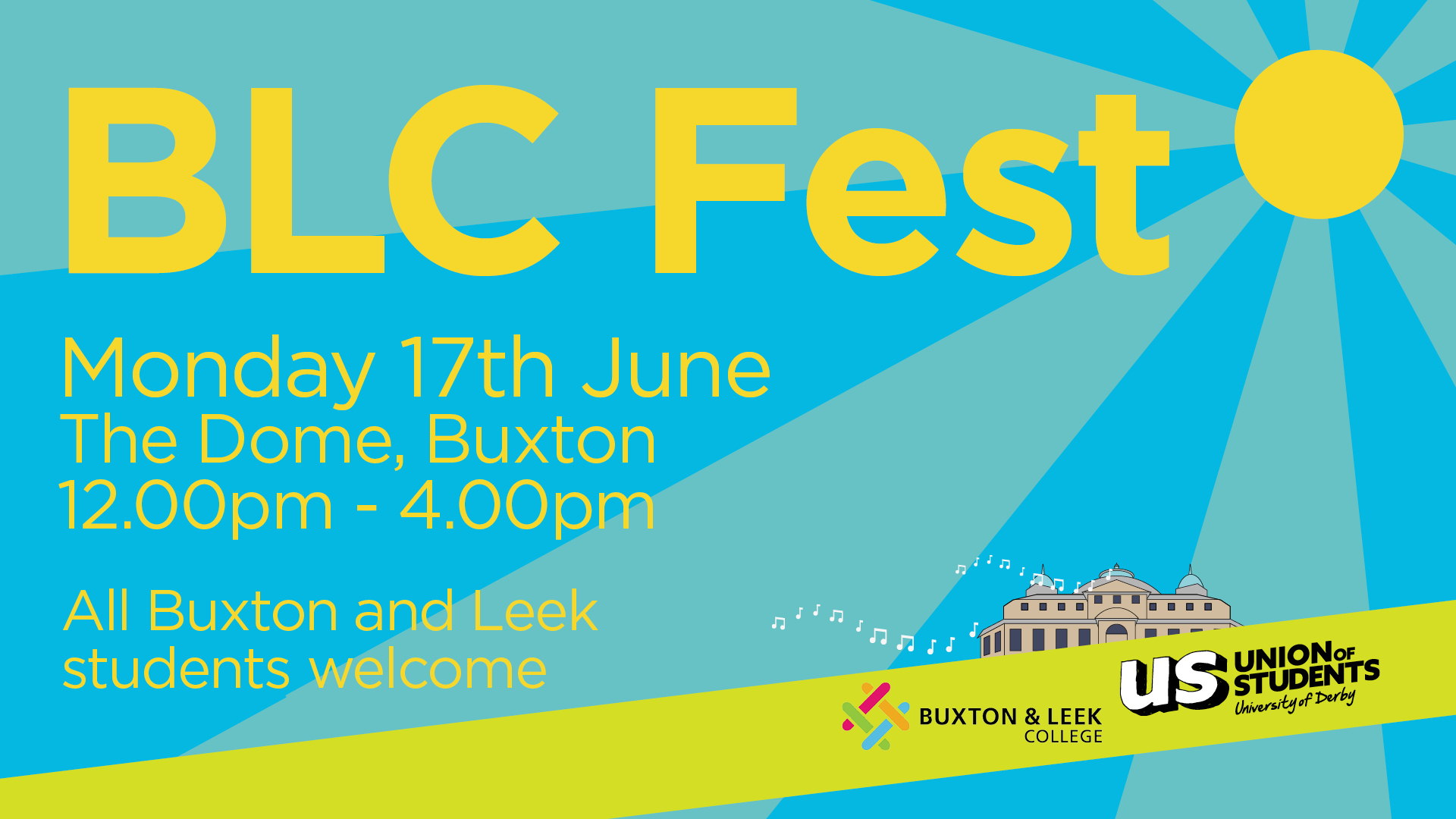 The Festival for current students will be taking place between 12.00 – 4.00pm and will host a wide variety of talent acts and also announce the results for the students and staff awards.
Awards include:
For Students
Personality of the year
Supportive student of the year
Course rep of the year
Best contribution to outstanding work
Best student moment of the year
Best student achievement of the year
For Staff
Lecturer/ teacher of the year
Support staff of the year
Inspirational teacher of the year
Most entertaining staff member
Best teaching moment of the year
Outstanding contribution to teaching
To nominate someone for any of the awards visit here
There will be a talent show, with four talent intervals throughout the day, the Union of Students, are looking for singers, dancers or anyone with any unique or interesting talent or a passion for being in front of an audience.
To apply, speak to a college life facilitator or visit a member of staff in DO/G23, or Email: Emma.Taylor@derbyunion.co.uk