To celebrate black history month (October 2023) Buxton & Leek held a competition for their students for the chance to win a £25 Amazon gift card. Students were asked to create original artwork, sculptures, or digital art that portrays significant moments and influential figures from black history and culture.  
Janis Wild from the Union of Students says, "thank you to all students across both Buxton and Leek Campuses for your fantastic entries. Your hard work and effort was commendable and it was lovely to see all of your work!" 
In attempts to raise awareness and create support for young women and girls, the winning entrant Mimmi Foulkes focused her work on victims of FGM.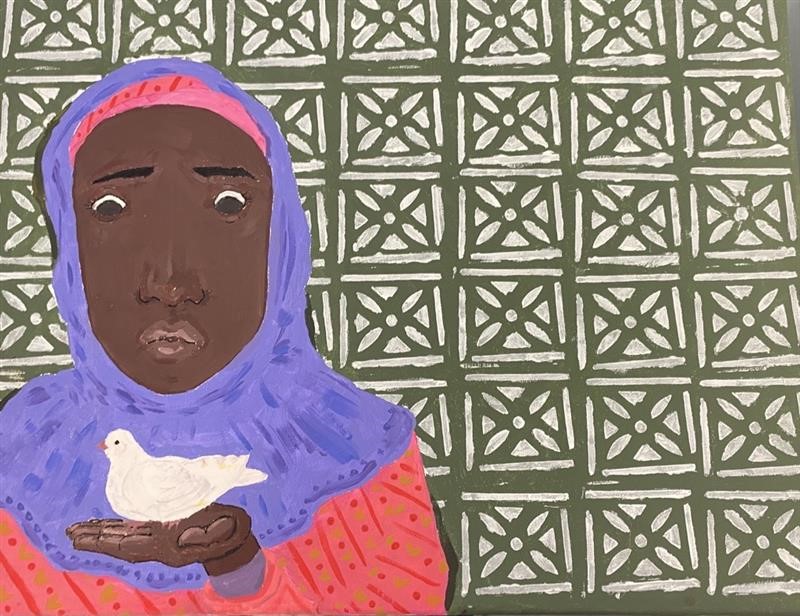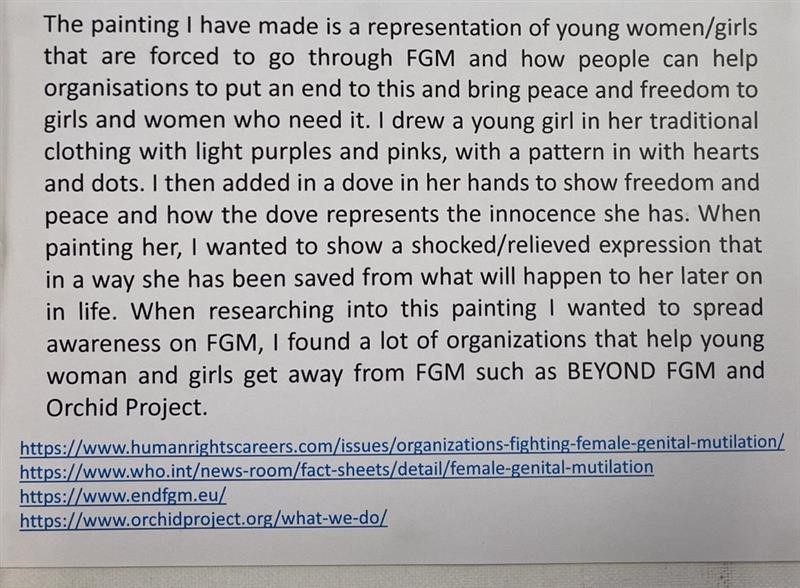 BLC's Student Event Planner, together with the Union of Students team judged the competition and loved the detail Mimmi used in their description, which clearly shows lots of thought and research with the references included.  
Alongside the art competition, the Union of Students also created a quiz for Black history Month and would like to thank all students who entered. The winner was selected at random and the lucky student was Sabine Shaughnessy-Mountford, who received a basket of snacks! 
You can view the organisations Mimmi references in her description here:
To find out more about studying with BLC click here.