We're incredibly proud that last week a brilliant team of Buxton & Leek college staff represented the college and raised over £1600 for the Big Sleep Out event at the Stoke City FC Bet365 Stadium.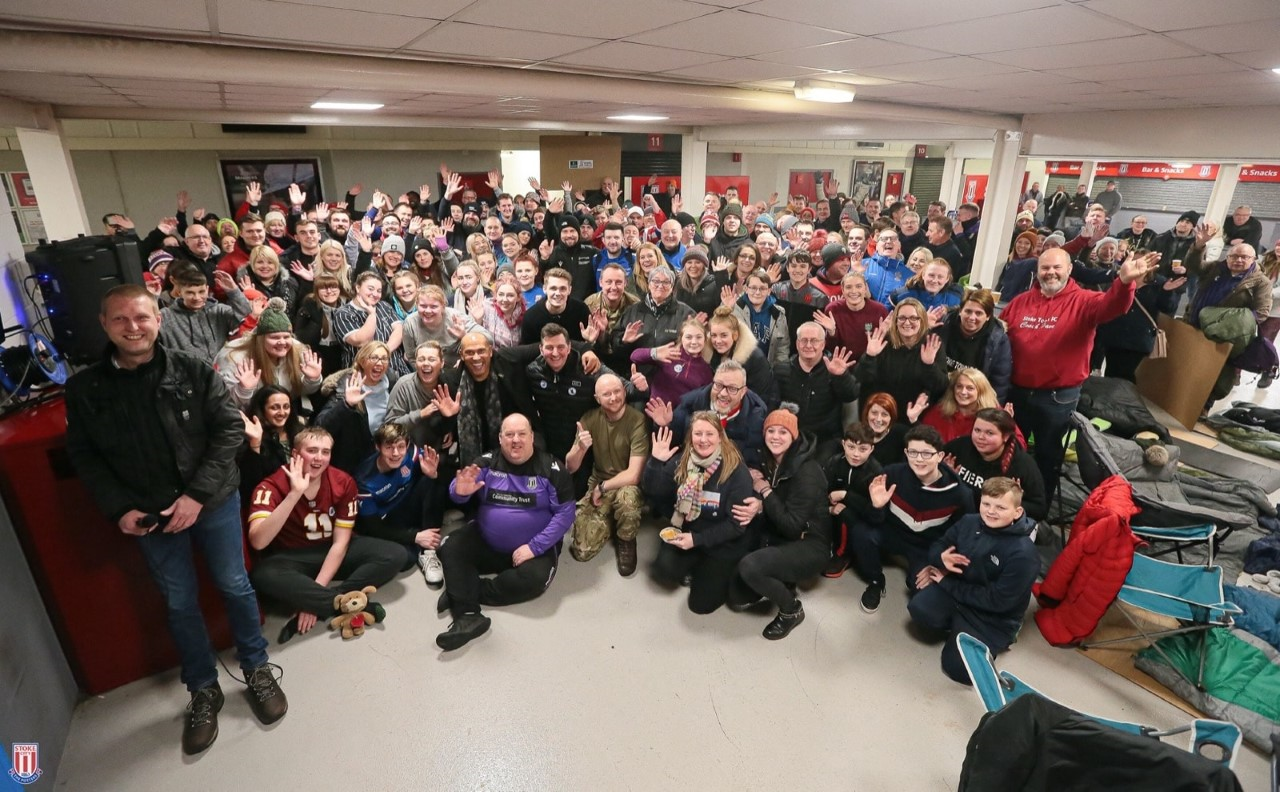 Along with 250 other participants, BLC's Dan Tapley, Hayley Mardle, Niall Webb, Jane Forder, Natalie McGrath and Pippa Cavoto braved the freezing temperatures to camp out from 6:30pm-6am at the Stoke City's Franklyn Stand.
On the night, participants were joined by some familiar faces as a number of former Stoke City players and Lou Macari himself came down to offer support and boost morale with photos and autographs.
Dan Tapley, Indoor Sports Tutor at Buxton & Leek College, organised the team of BLC staff representatives. He said:
"The Big Sleep Out 2020 at Stoke City FC was a good experience with a superb team of staff representing Buxton & Leek College.
We didn't get much sleep and it was particularly cold during the early hours of the morning but everyone completed the challenge and in the process raised a fantastic amount of money for several worthy causes, over £1600 which will go to The Macari Foundation, Manna House Homeless Centre and Stoke City Community Trust.
I would like to say a big thank you and well done to Pippa, Jane , Hayley, Niall and Natalie for their commitment and for the money that they all raised."
Held as part of a nationwide initiative to highlight the struggles faced by homeless people- all proceeds raised will go to Stoke City Community Trust and homeless charities around Stoke-on-Trent.
Well done to our staff and all those who took part. Learn more at: https://www.stokecityfc.com/news/2020/march/Big-Sleep-Out-s-return-a-success/