We'd like to say a huge well done to our Level 3 Spa student, Gill Ashton, who recently set up the "Whaley Bridge Covid-19 Business Info and Support Group" page on Facebook- to help her local community during these uncertain times.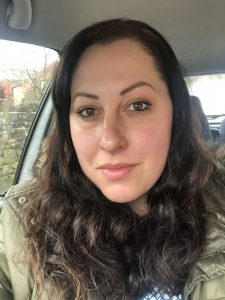 Gill updates the page daily with links to the latest government guidelines, local business service changes and general posts of positivity to help those struggling with social distancing and isolation.
When talking about her reasons for setting up the page, Gill said:
"I work alongside another group who have organised a volunteer system to cover the area and I refer people to them. My page is aimed at small business information for the public, businesses that deliver their stock and businesses that have closed.
I also made a list of still functioning businesses with their contact details and delivery status. I also answer queries or find someone who can.
My message is be kind and help each other. Its keeping me busy as I am working alone but the page is open so it runs itself a bit.
I'm open to all to talk, have a moan, vent, just chat or offer advice on mental health support in the area."
If you or someone you know could benefit from the information Gill shares, please refer them to the "Whaley Bridge Covid-19 Business Info and Community Support" group on www.facebook.com.