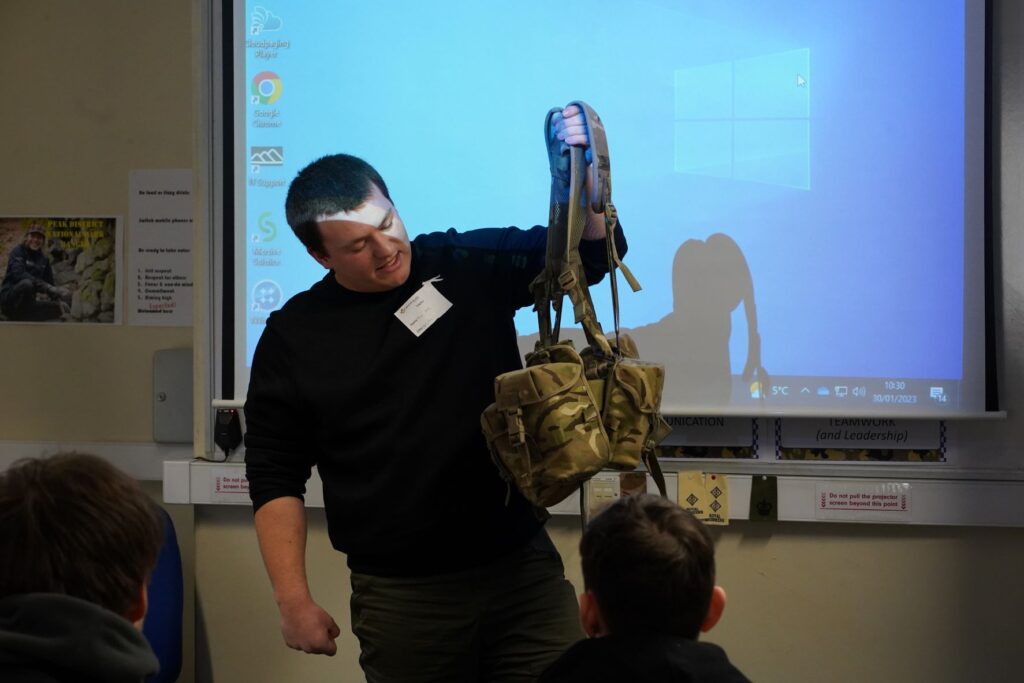 Our Public Services students recently welcomed Army Reserve soldier Thomas Betts, who brought his military kit in, along with plenty of pictures and videos to show them what they could expect from basic training and army life.
After finding that traditional academia wasn't the right path for him, Thomas escaped to the jungle where he found employment in outdoor education, however, when COVID-19 swept the world, he was left struggling for work and he took this as an opportunity to continue his family legacy and join the armed forces.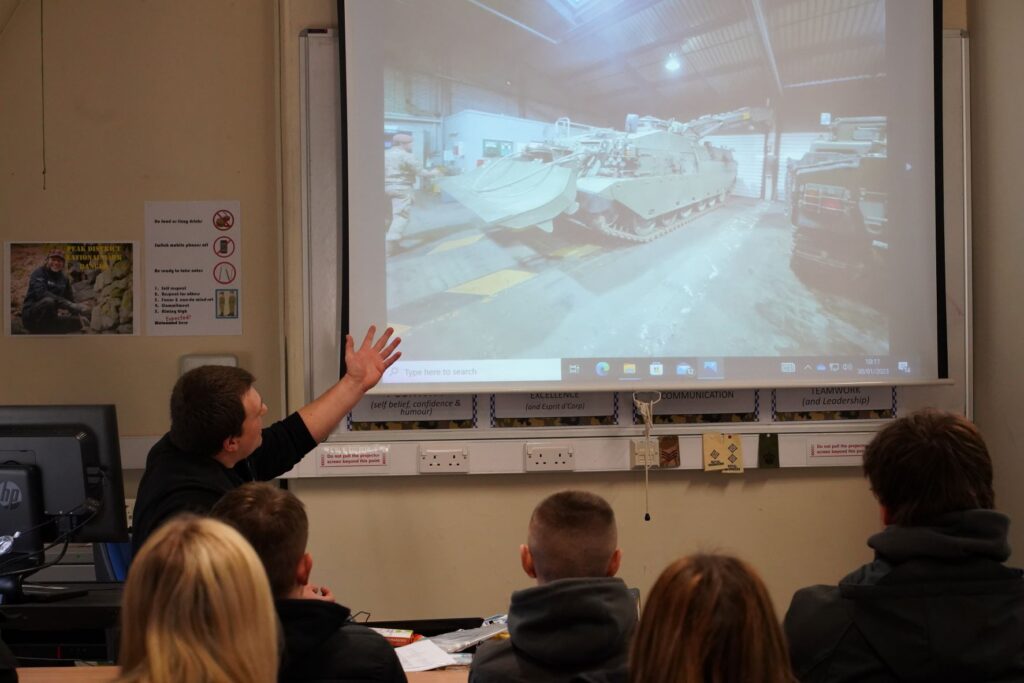 Now, two years after first joining, he has completed his basic training, and undertaken military exercises in Salisbury Plain and the Brecon Beacons. But it's his training on heavy armour and battle tanks that Thomas is most excited to have completed, as he is eager to pursue his passion for tanks by progressing his army career in this area.
Still left on Thomas's army agenda is to complete his six-week pre-deployment training, before being deployed for six months in September – and our students have made sure to ask him plenty of questions before he departs.
To find out more about our Public Services programmes click here.