Buxton & Leek college would like to say a special thank you to all the students and staff who took part in a series of Armistice Day tributes to commemorate 101-years since the end of the First World War.
Showcased in the Sugden Building at our Leek Campus, the tributes began with a "Developing Memories" display created by the Developing Skills students; which featured a cascading waterfall of poppies- each personalised with a message of thanks for those who fought and were lost at war.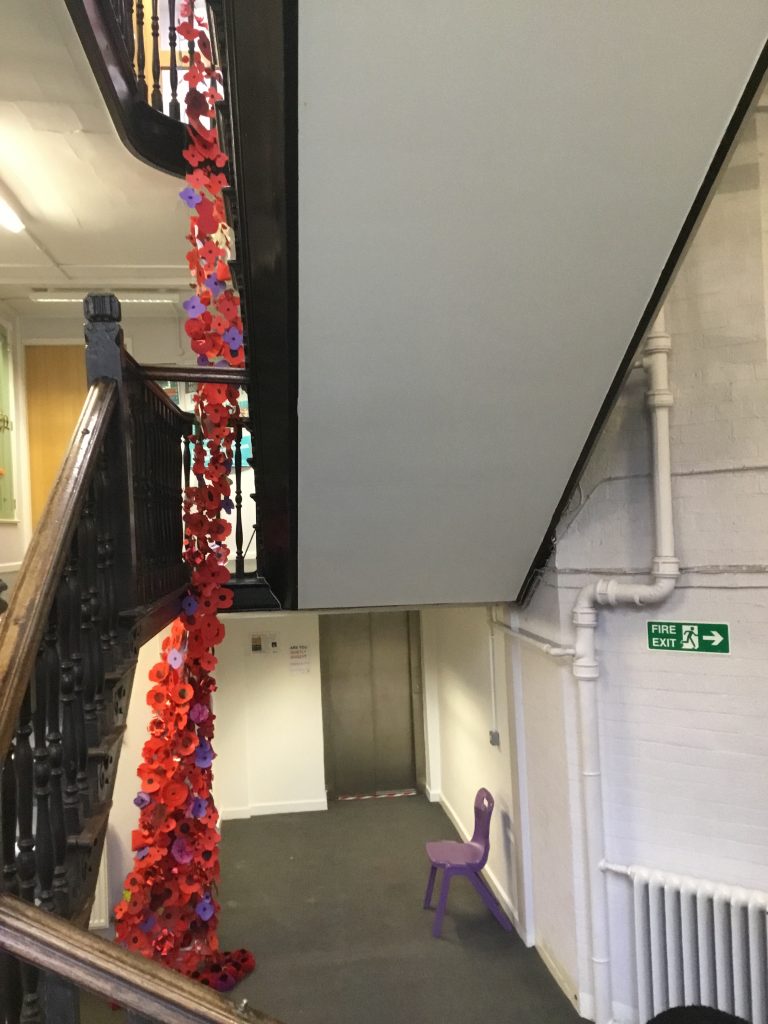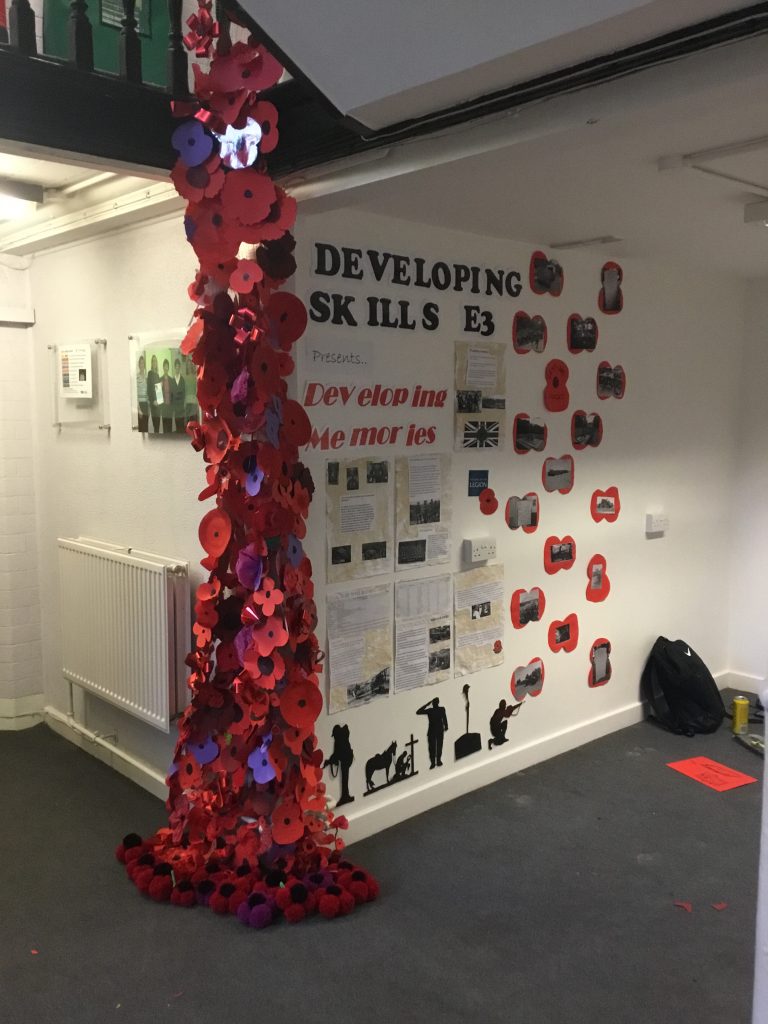 Our Public Services students and their tutor then represented the college on Remembrance Sunday by laying a wreath on the Leek war memorial during the towns Remembrance parade.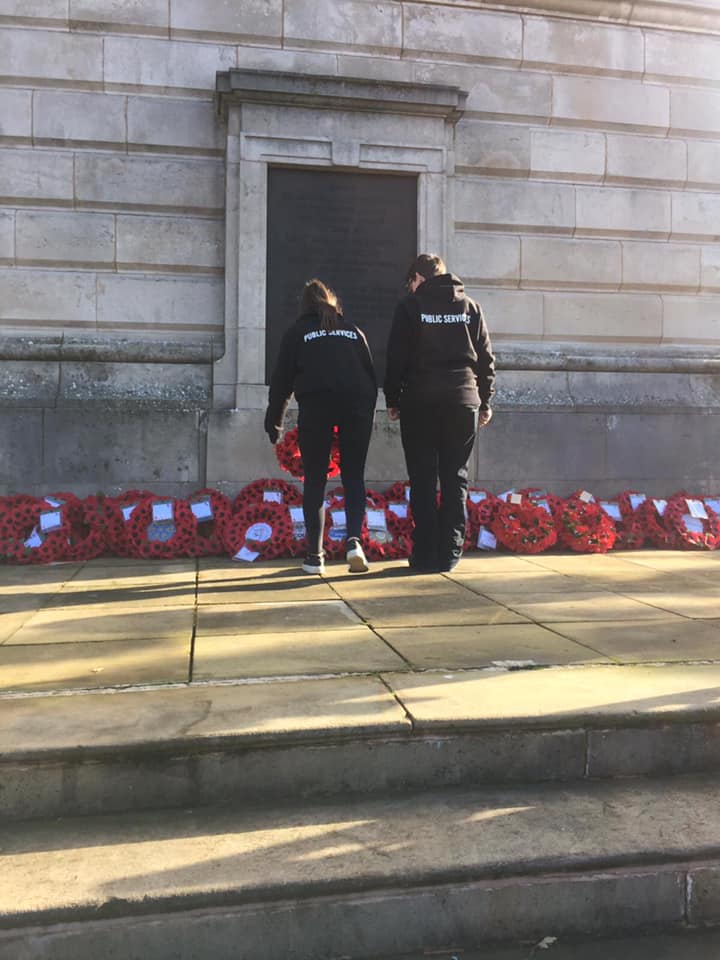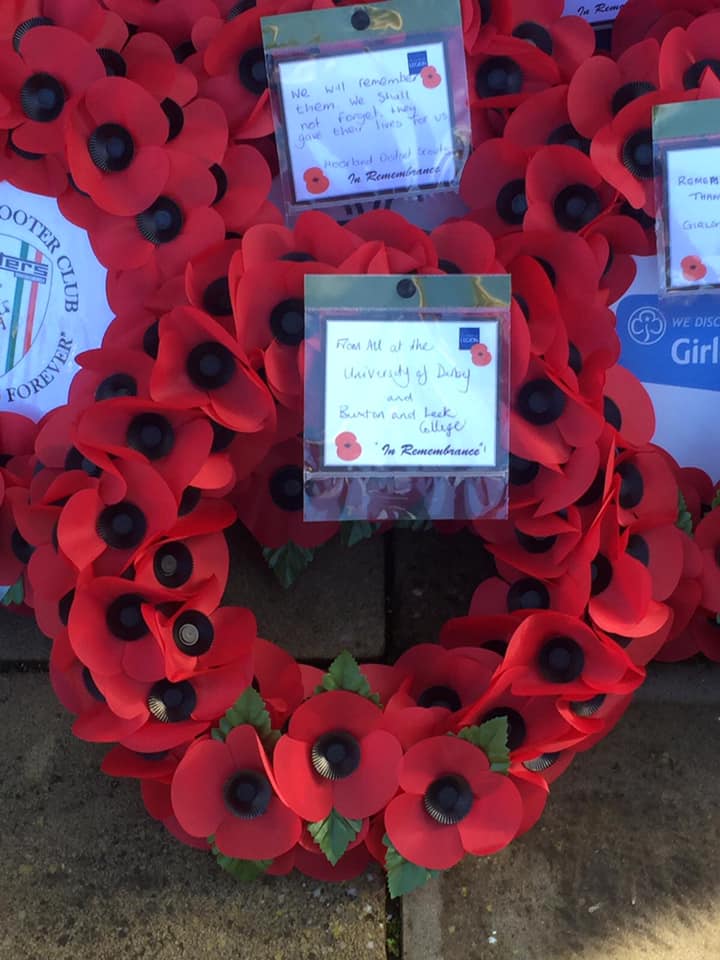 To conclude this year's commemorations, each campus held an Act of Remembrance on Monday 11th November which brought together students, staff and members of the public and focused on the theme 'Peace After Conflict'.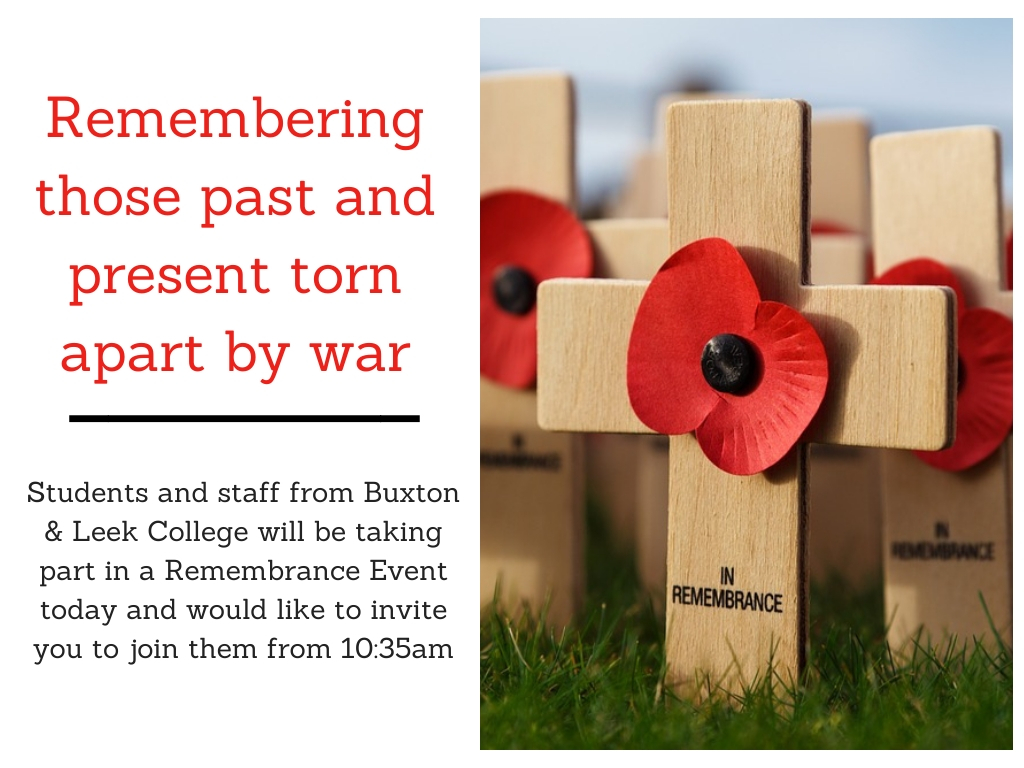 In the Buxton Dome, an audience gathered as live music was performed and students read poems, passages and a prayer for those affected by war; whilst learning of the role played by the Buxton Dome as a hospital during wartime. Students watching from the balcony then dropped poppy leaves as a bugler played the last post and all present shared two-minute silence before watching the Public Service students march out.
At Leek, those on campus gathered outside the Gallery and listened as our Learner Journey team spoke about the Leek Old Battery and how Staffordshire Moorlands was affected during the war, which included personal accounts from soldiers. Buxton & Leek College student Lindsey, then read out a letter sent from the front line by her great-grandfather who died in WW1; before a bugler played the last post and everyone shared two minutes silence.