Over one hundred and thirty people were in attendance at Buxton & Leek College's Annual Awards Ceremony on Wednesday 29th June, to recognise special student achievement in each curriculum area across the College. 27 winners and their guests were treated to a 2-course dinner held at Buxton's iconic Devonshire Dome. Throughout the evening students took to the stage to receive accolades for their special achievement, along with prizes from the evening's sponsors.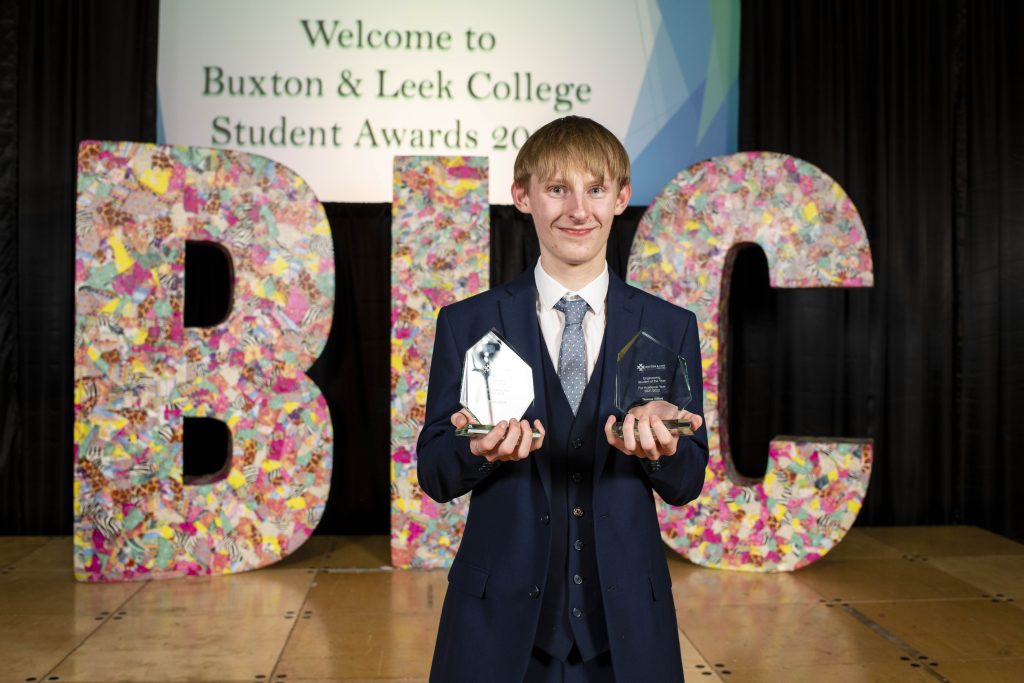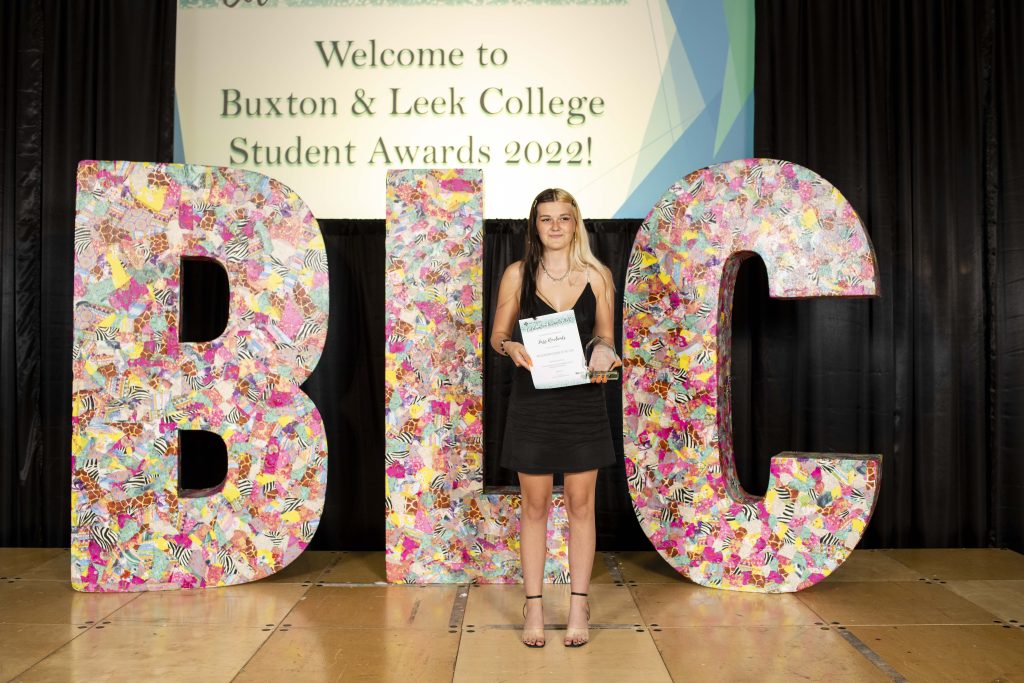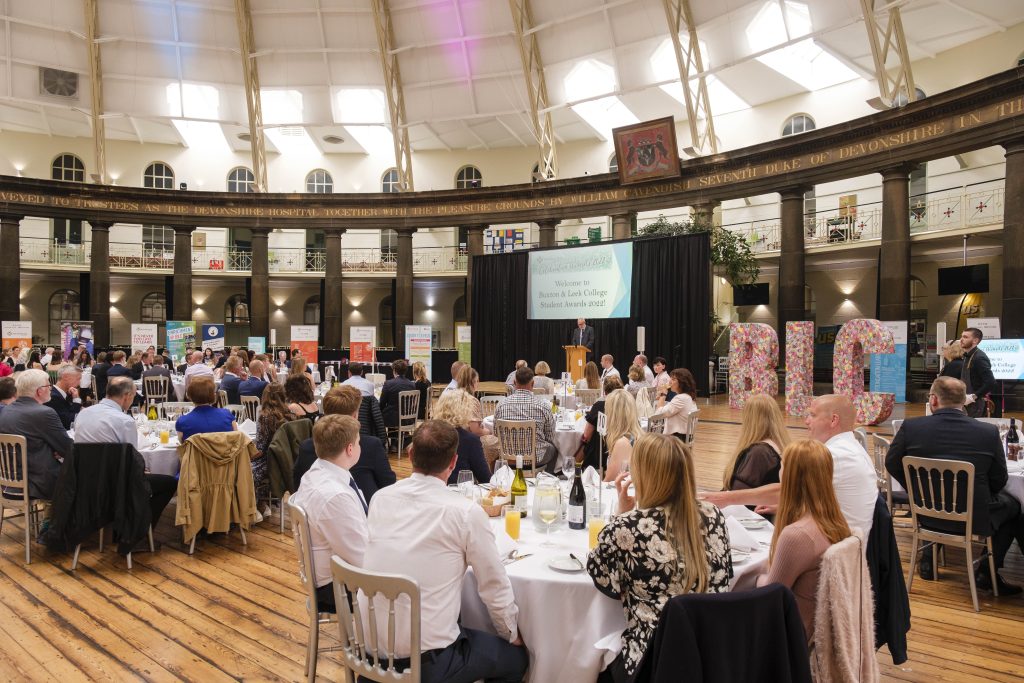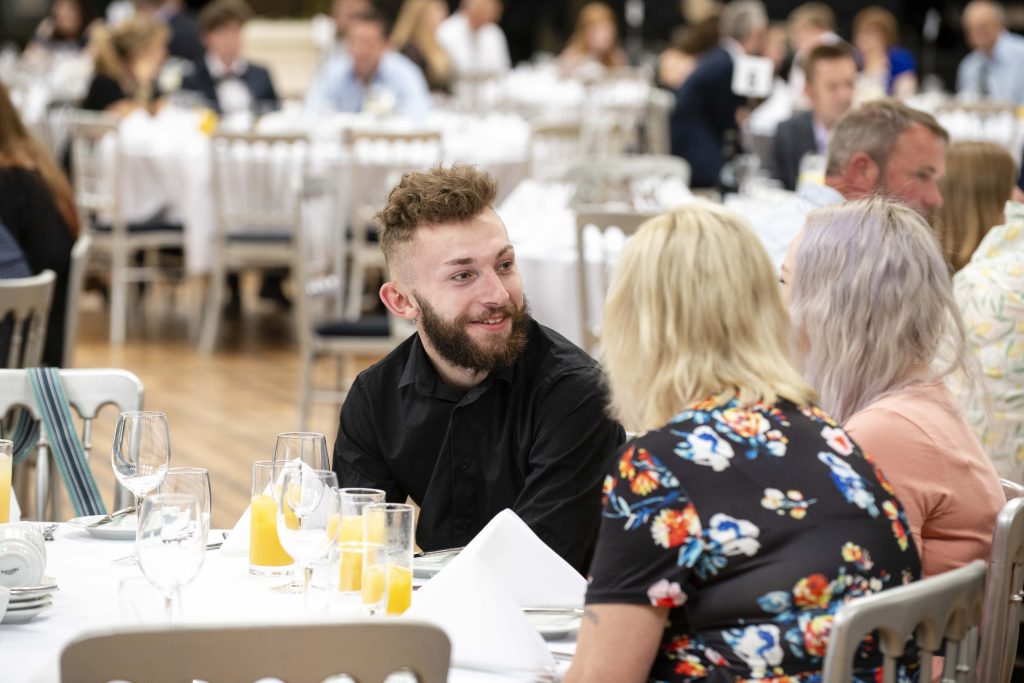 Principal of the College Len Tildsley, who presented the ceremony said: "Our students here this evening have stood out amongst all of the students at the college and have been considered by the staff as worthy of recognition. An evening like this gives us all an opportunity to reflect on the successes and the challenges of the past year and to anticipate the new experiences yet to come".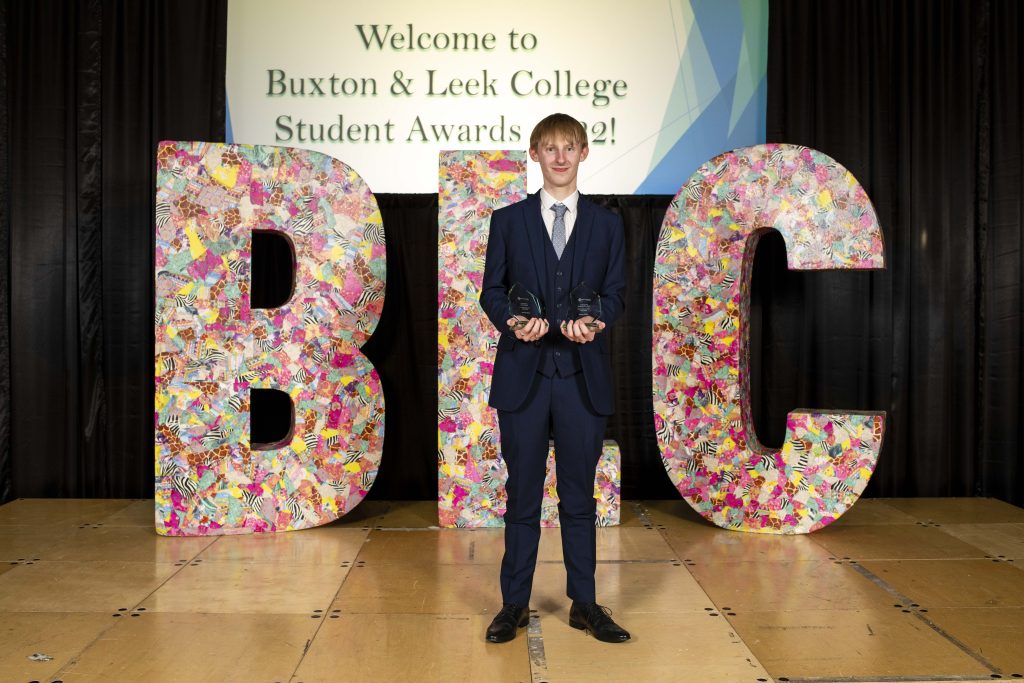 The Outstanding Achievement award was won by Thomas Gillott and an Unsung Hero Award was collected by Rebecca Powell.
This year's sponsors included Wella who sponsored the Hairdressing Award and Natwest who sponsored the Maths & English accolades.  Several £100 vouchers were up for grabs amongst other prizes for winners.
The full list of award-winners are:
*Hairdressing Award sponsored by Wella Products – Hannah Austin from Cheadle
*Barbering Award – Joe Green from Buxton
*Beauty Therapy Award sponsored by Ellison's – Rebecca Mellor from Leek
*Engineering Award sponsored by Markovitz – Thomas Gillott from Whaley Bridge
*Carpentry & Joinery Award – Fab Horvath from Leek
*Media Award – Izzy Harrison from Ashbourne
*Computing ICT Award – Crystal Green from Buxton
*Art & Design Award  – Jazz Rowlands from Stoke on Trent
*Motor Vehicle Award sponsored by – Gina Craddock from Leek
*Catering Award – Sophie Holland from Hazel Grove
*Buxton Football Club Academy Award sponsored by Markovitz – Jack Young from Bakewell
*Derby County Community Trust Academy Award – Tom Roome from Derby
*Sport Award – Harvey Meredith from Leek
*Public Services Award – Freya Clemson from Buxton
*Health & Social Care Award – Denise Bowler from Leek
*Access Award – Harry Hill from Heanor
*Business, Management & Finance sponsored by Allmet Fabrications – Elley Wray from Buxton
*Childcare & Education Award – Laura Hulme from Stoke on Trent
*Maths Award sponsored by Natwest Jack Clews from Leek
*English Award sponsored by Natwest – Declan Bentley from Buxton
*Living For Learning and Work sponsored Cottage Delight – Sophie Watkins from Whaley Bridge
*Developing Skills Award – Declan Bentley from Buxton
*Foundation Pathways Award – Melonie Coutts from Matlock
*Adult Skills Award  – Natalie Mellor from Leek
*Apprentice L2 Award – Samantha Ward from Buxton
*Apprentice L3 Award – Jasmine Lowe from Stoke on Trent
*Outstanding Achievement Award sponsored by The Institute of Couriers  – Thomas Gillott from Whaley Bridge
*Unsung Hero Award sponsored by Mel Research  – Rebecca Powell from Whaley Bridge
For further information about Buxton & Leek College please contact: Jen Francis | Marketing Officer | Buxton & Leek College | T: 07905 448976 | W: blc.ac.uk | E: j.francis@blc.ac.uk