The University of Derby and Buxton & Leek College students joined together for the annual graduation ceremony at Buxton's Devonshire Dome Campus earlier this month.
Over 250 students were there to collect their graduation certificates, looked on by an audience of friends, family and staff. Part of the proceedings included a procession led from the Devonshire Dome to St John's Church in Buxton. Among the distinguished guests was the Chancellor of the University of Derby, William Cavendish, Earl of Burlington.
Those at the daytime event, on Saturday 9 November, included Higher Education graduantes from Buxton & Leek College, from a number of different courses including Foundation Degrees in Children & Young People's Services, Creative Art & Design Practice and Computing as well as HND Business and Management
As well as graduating, several Buxton & Leek College students received awards for excellence, including Harry Ascroft – Foundation Degree Computing Outstanding Performance Award.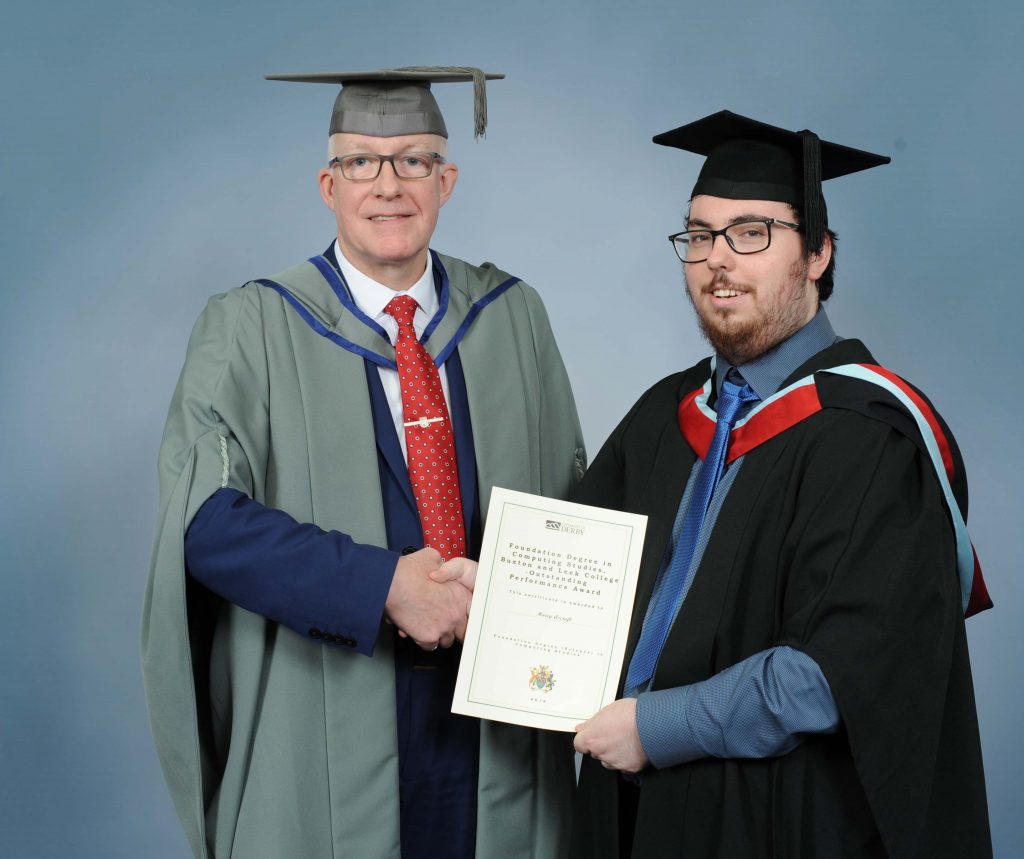 Harry's tutor , Rose Prodge said:
" Harry won the award because of the distance he has travelled during his time at Buxton & Leek College. He started with us having left school with minimal qualifications so began on the Pathways course. He progressed through to level 2 IT and then level 3 It and finally to the Foundation Degree in Computing which he completed with an overall Merit."
Other award winners included:
Julie Brookes – BA (Hons) Education Studies Outstanding Performance Award (Pictured below with BLC Principal Len Tildsley)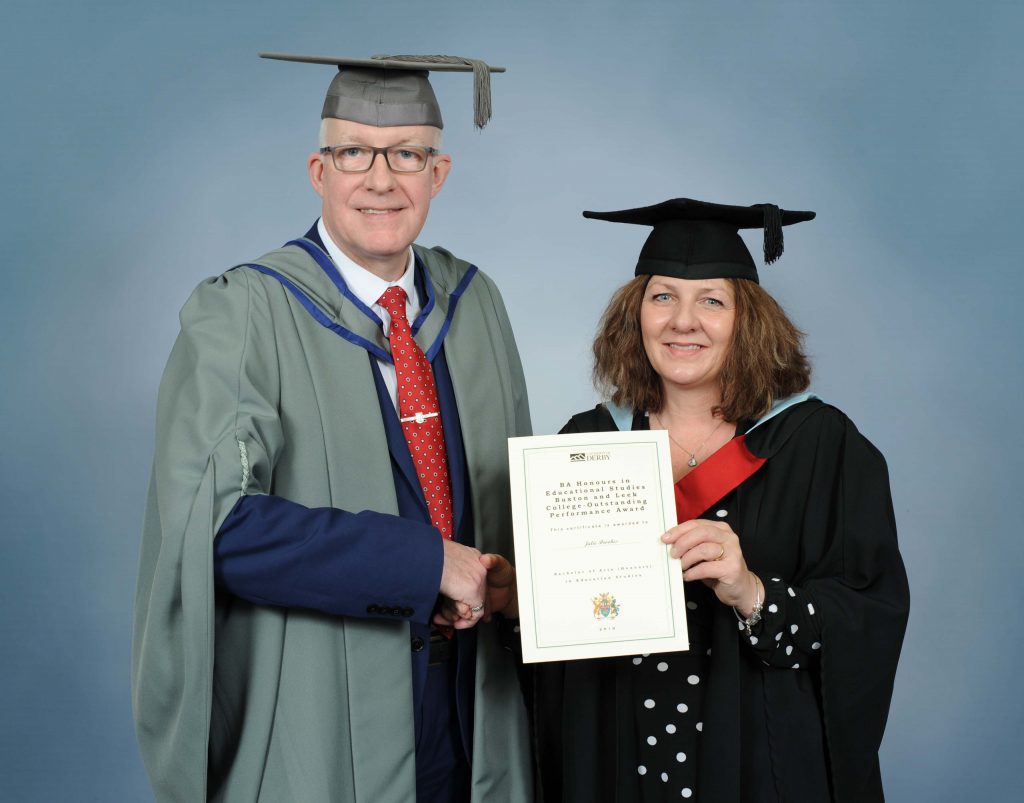 Tasha Waterhouse – Foundation Degree Children's and Young People's Services Excellence Award (Pictured below with BLC Principal Len Tildsley)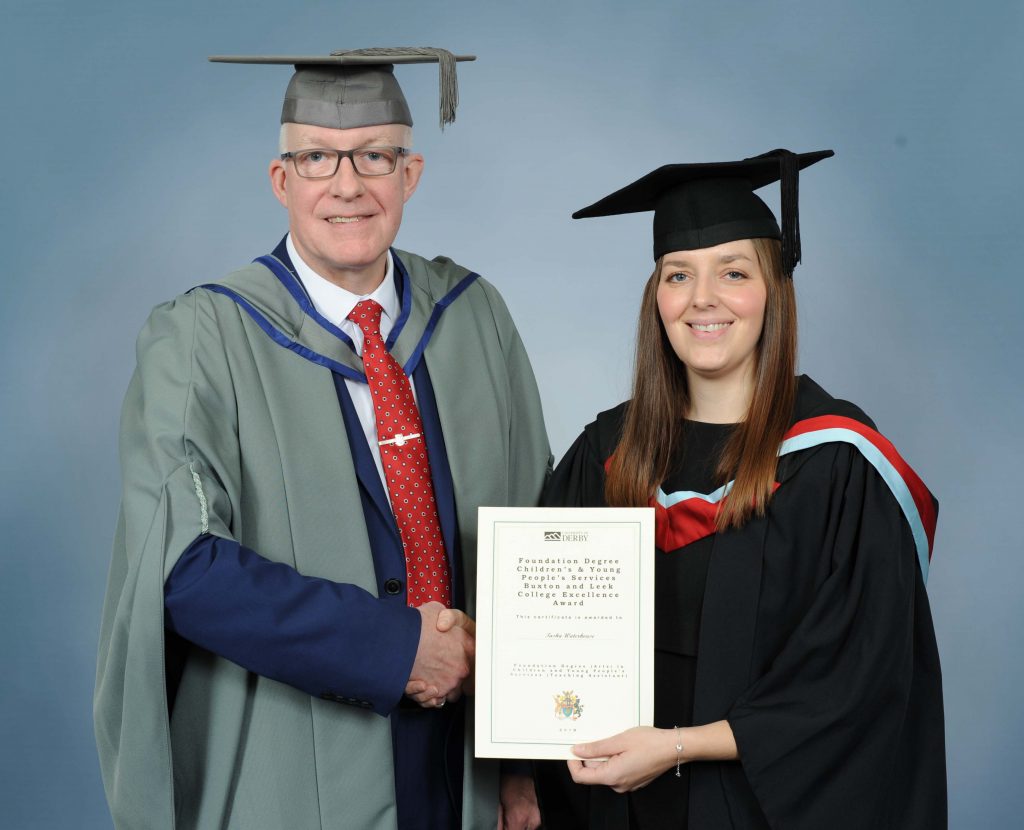 Carolyn Trafford – Foundation Degree Creative Art and Design Practice Excellence Award (Pictured below with BLC Principal Len Tildsley)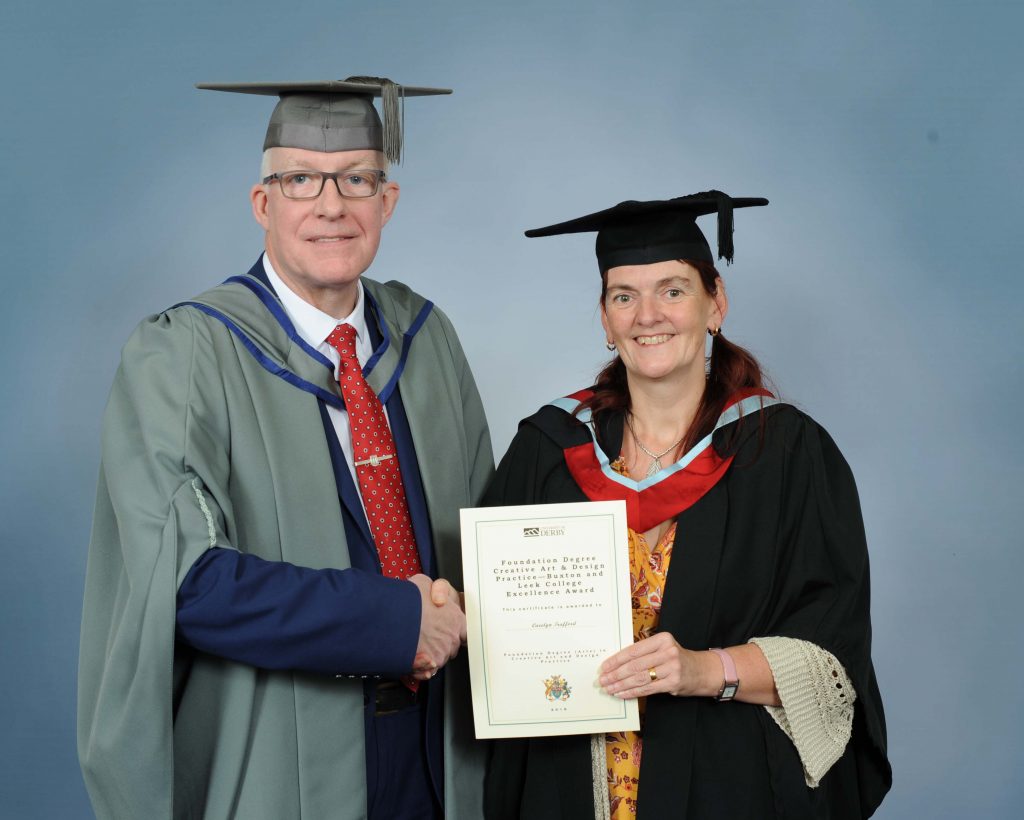 For more information about studying at Buxton & Leek College please visit blc.ac.uk or call 0800 074 0099