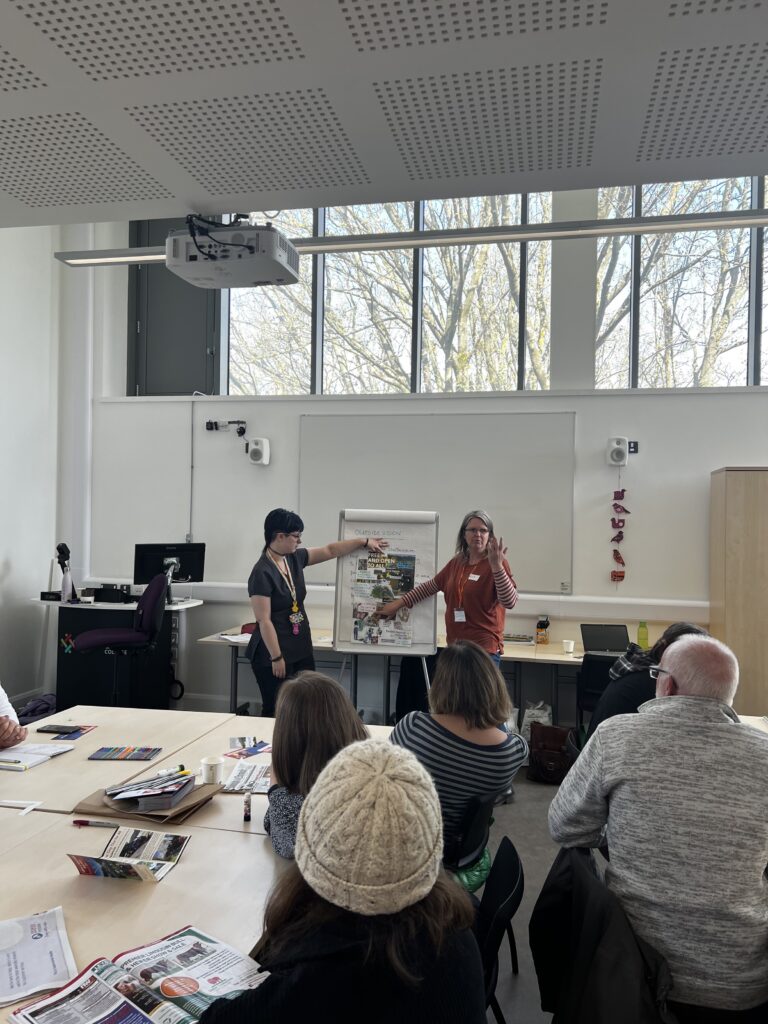 Art students at BLC were visited by members of the OUTSIDE Project, on Tuesday 25th April, as they workshopped their 'Theory of Change', an evaluative framework for the programme. Alongside the workshop, the OUTSIDE Project had local artist, Ella Kasperowicz, producing a piece of art throughout the day using live capture techniques, which utilise selective listening to record sessions through illustration and sketchnoting. 
Speaking about the project and why they chose to have Ella join them, Katie Aldous from Outside Arts said, "We asked Ella to come to the very first meeting of the Outsiders to do some sort of live capture. We wanted to make sure everyone felt heard, and one of the ways that people feel heard is when they can see their words written down. It's also great to have a visual representation so we can look back and remember things easily – sometimes, when I think back to that first session I actually think of Ella's illustrations as opposed to how you would normally remember something.  
"So, for this session, because it's about Theory of Change, and it's about bringing people together and getting them to dream big about the change that will happen through the project, we thought Ella could be really instrumental in recording that. This illustration is something that we'll be able to refer back to for the next 3 – 5 years. We're doing two separate sessions today, so it was really important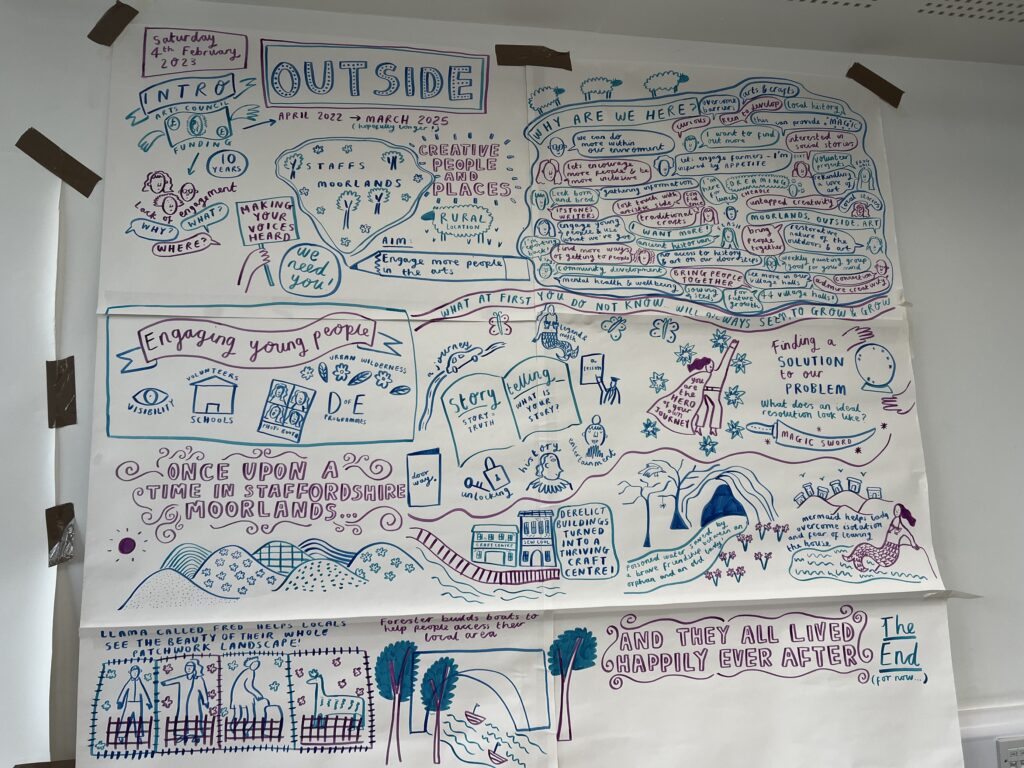 for us that we had some sort visual that merged the two, and having Ella draw throughout the day has been an effective way of achieving that."  
The OUTSIDE project is a new community arts programme which aims to make a more accessible artistic environment within the Staffordshire Moorlands. From the teenager with their first set of watercolours, to the farmer constructing drystone walls, the Project is all about creating opportunities and supportive circles for members of the local area. As OUTSIDE and its members strive to change the way art and the Moorlands are experienced, it's hoped that more people can benefit from recognising, valuing, and pursuing their own artistic talents as they work together to have their voices heard within the wider creative community.
Their next event, the Luminarium, is happening at Leek Hockey Club from Friday 26th to Monday 29th May. This interactive, walk-in sculpture is a unique sensory experience where you can immerse yourself in an incredible world of light and colour.  
Be a part of The Lumi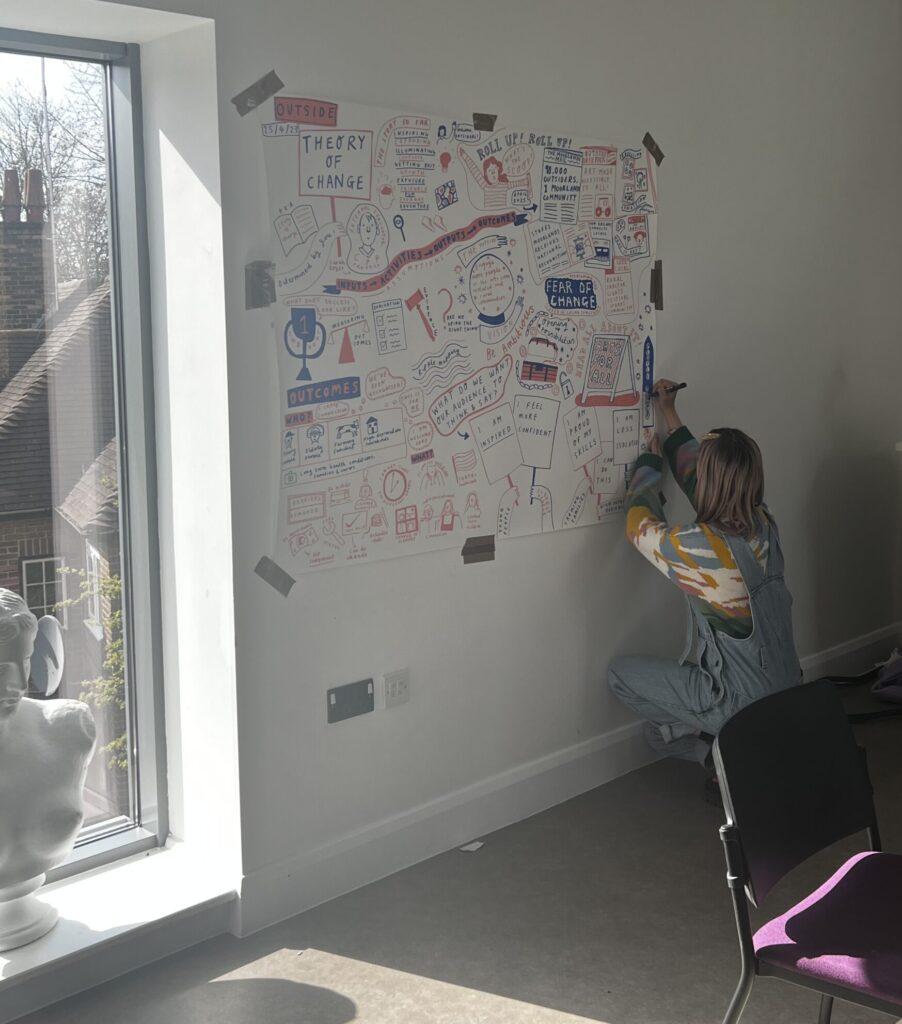 narium in Leek! 
If you're interested in volunteering for the event, the OUTSIDE project need you to guide audiences through the experience, hear people's thoughts, and discuss the colours that best represent the Moorlands! Join them for a big and bold journey into the world of colour, working with the Luminarium's creators, the Architects of Air.  
Email: Volunteer@outsidearts.org to find out more.
You can find Ella's work here, or on her Instagram using the handle @ellastrated
To get involved with the OUTSIDE Project visit outsidearts.org
For more information on Art & Design programmes at BLC click here.