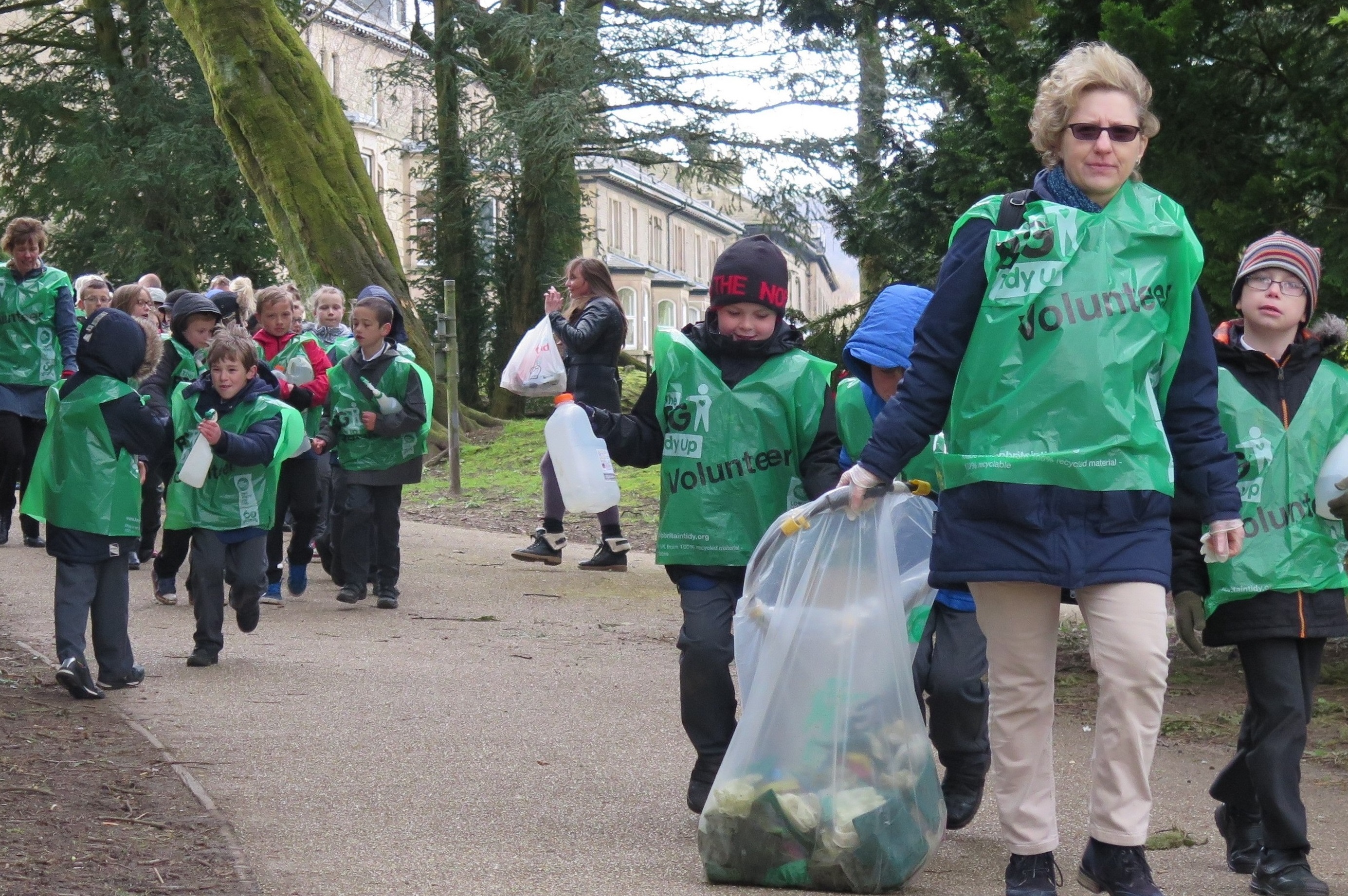 Community spirit helped the Pavilion Gardens get ready for spring as hundreds of children took part in the big railings clean.
The project, led by students from Buxton & Leek College and Buxton Town Team, involved local schoolchildren in restoring the green algae-covered railings to their shiny black in time for the summer.
But it's about more than just cleaning: it also polishes up the town's self-esteem.
"The railing clean aims to demonstrate to young people that the town's open spaces are owned by them, and by keeping them clean they help to create a sense of ownership which will in turn generate good citizenship in the future," said Tina Heathcote, of Buxton Town Team.
The clean took place on April 25 from 10am to 3pm, and students from all courses at the College got their hands dirty.
Town Crier Bill Weston MBE and St John Ambulance Brigade joined the school children in the spring clean.
"For our students it's a positive experience of managing a project," said Laura Billingham, College Enrichment Co-ordinator.
"They do everything – they work on the budget, do all the marketing, make posters and write to VIPs in the area to invite them along."