Buxton & Leek College, as part of the Skills Staffordshire Consortium, has been awarded a share of 2.5 million pounds of European Social Funding for training needs in Staffordshire.
The aim of the funding is to upskill the region's workforce and encourage progression of current employees through increased responsibilities, promotion, increased hours or the gaining of a qualification to aid performance.
Using the funding the College has already delivered training to many small to medium businesses in Staffordshire and is still inviting more businesses to come forward with their training needs.
David Robert, Business Development Manager at Buxton & Leek College said:
"So far we have signed up almost fifty companies to the project and we have delivered fully funded training to in excess of 150 employees across Staffordshire. Courses have included business management, health & safety, vehicle operations, catering and logistics."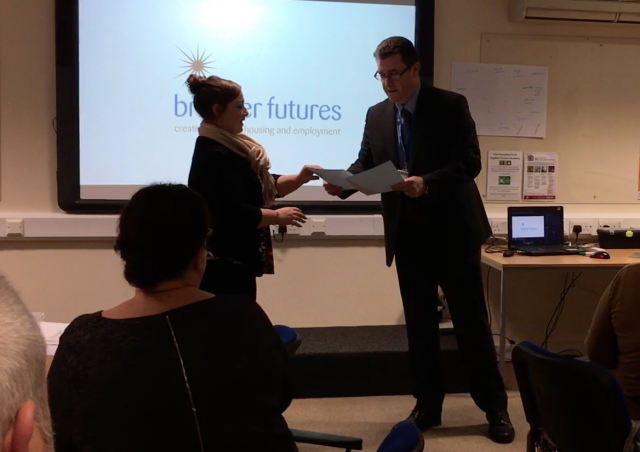 Companies Buxton & Leek College has worked with so far include Brighter Futures and Port Vale Football Club. The College will continue delivering courses through to June 2018 and is particularly looking to hear from businesses who have larger training needs for a number of staff.
David continues: "We know that companies are not always in a position to fund staff training across the board. The ESIF Project is a great opportunity for small to medium sized companies to access funding to develop the skills set of their employees and save thousands of pounds in the process".
"It is quite a simple procedure for anyone who is interested using the ESIF funded project. We would come out to the company and do an organisational needs analysis to find out what it is the organisation requires.
"I would urge companies to contact the college to see what funded training packages we may be able to offer. We are extremely keen to support our local employers" Added David Roberts.
For more information about accessing ESIF training through Buxton & Leek College please visit the College website: https://www.blc.ac.uk/employers/esif-free-training/ or call David Roberts, Business Development Manager 01298 330558 / D.Roberts@blc.ac.uk or Kath Ferns, Recruitment Co-ordinator 01298 330515 / K.Ferns@blc.ac.uk