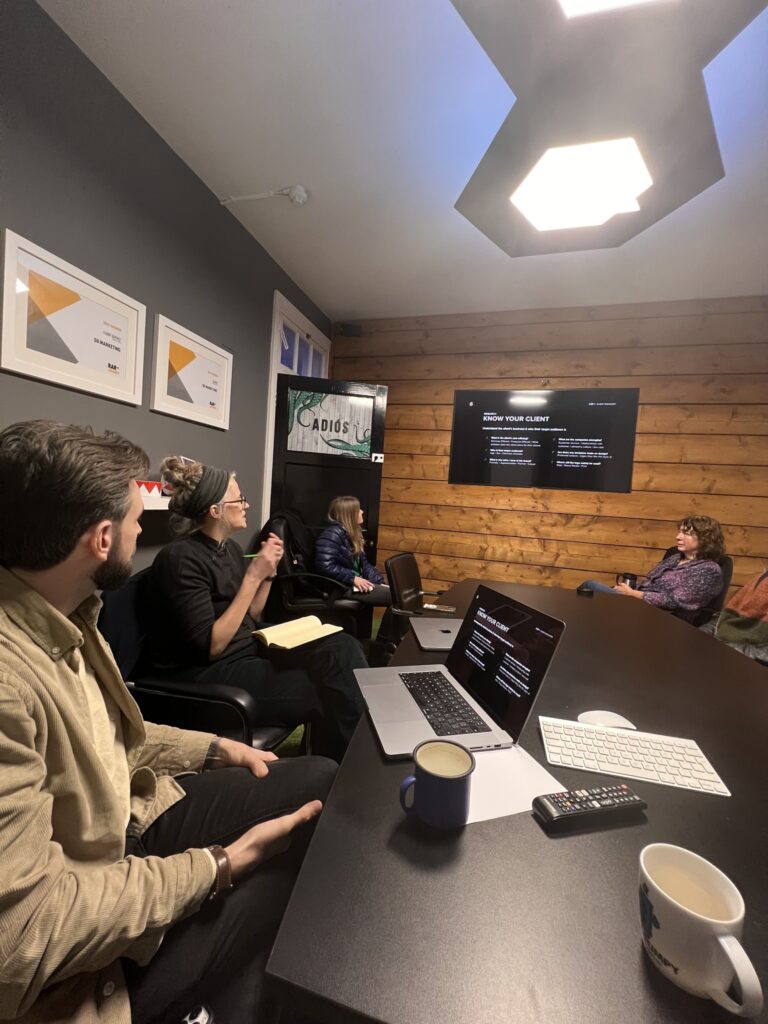 BLC Art & Design student Bronte Sidley recently enjoyed a fantastic work placement opportunity, working with SO Marketing agency in Leek to assist them on a branding project for the OUTSIDE project.  
Bronte said of her experience: "I have really enjoyed this process and feel very privileged to be involved. I loved working with the OUTSIDE team along with talented SO Marketing employees and have learnt lots of new skills. I have relished this opportunity to gain experience of working in an industry that appeals to me greatly." 
OUTSIDE creative director Sarah Bird, said, "We were delighted to facilitate this partnership between Buxton & Leek College and SO Marketing, to offer an amazing opportunity for a young person to get an insight into the process of developing our brand and web presence. We love the result and we are confident it will become a trusted and familiar brand for the residents of the Moorlands."  
Although Bronte secured the placement, several BLC students enjoyed involvement in the project. Art & Design lecturer, Leanne Cunningham, and her students visited the agency on a cold December evening, participating in a branding workshop with James Aberley and Jonathan Brady from SO Marketing.  
The award-winning creative agency based in the Staffordshire Moorlands ran a fantastic session on how to respond to creative briefs and turn them into real-life concepts. They shared best practice, top tips, and their approach to building brands through designs that meaningfully engage online and offline audiences.   
Following the workshop, BLC's students had a go at sketching initial logo concepts, and Bronte Sidley was then invited to shadow the SO Marketing team as they created the OUTSIDE brand. This was a great opportunity for her to learn more about brand creation and website development. The discussions Bronte was able to join whilst visiting the agency's office and helping them to create the website have provided invaluable insights which she can take forward in her studies. 
James Aberley from SO Marketing said: "It's been a really interesting project to support OUTSIDE with their web and branding requirements. The rural arts project is one that we feel a lot of affinity for as anything that encourages creativity in the Staffordshire Moorlands suits us well as the largest creative employer in the district."  
For more information on BLC's Art & Design courses click here.