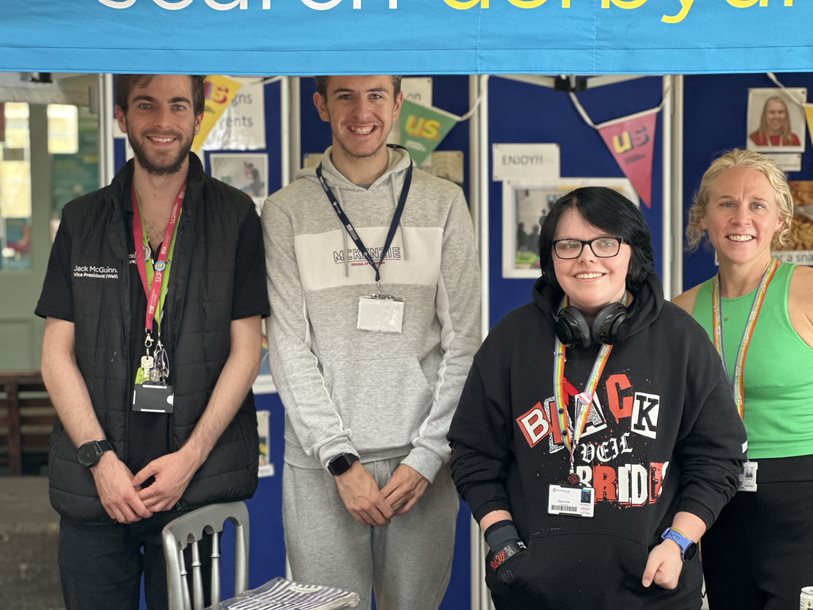 On Tuesday 12th and Wednesday 13th September, Buxton & Leek College held a Freshers Fayre for all BLC students to enjoy.  
Janis Wild, FE Student Engagement Coordinator from the Union of Students said about the event "The Union of Students together with BLC organised a college Fayre for the new and returning students.  
"Games, hot chocolate, and activities were provided by the Union of Students, together with visits from Moorlands Climate Action, Staffordshire Police, Connex, Go Ape, Transitions, Chaplaincy, Zink, Outside Art Project and Classfeeds. 
"The fayres were enjoyed by all and the atmosphere throughout the campuses were fantastic!"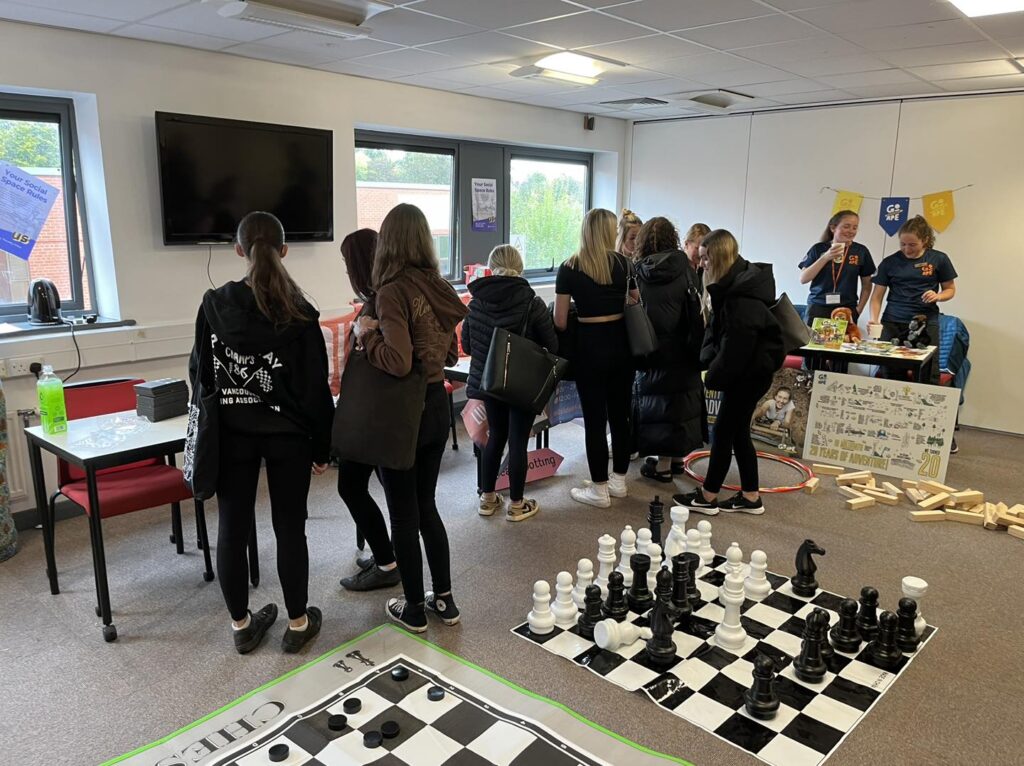 Each of the organisations invited to take part also provides additional activities for students to engage in during their time at college. The OUTSIDE Project are currently running a Youth Advisory Group which meets once a month to co-create creative activities in the Staffordshire Moorlands. The group attend events and give feedback, ensuring the sessions are youth-led. They'll be showing Super Mario Brothers at Leek Town Football Club on Saturday 30th September, tickets are on sale now, and craft activities will take place from 5:30pm.  
Go Ape, an outdoor treetop rope course facility in Buxton, brought lots of games and sweets for students to enjoy. Go Ape is offering BLC students a 10% discount when they use the code BUX10 to encourage young people to take on the stunning high ropes challenges.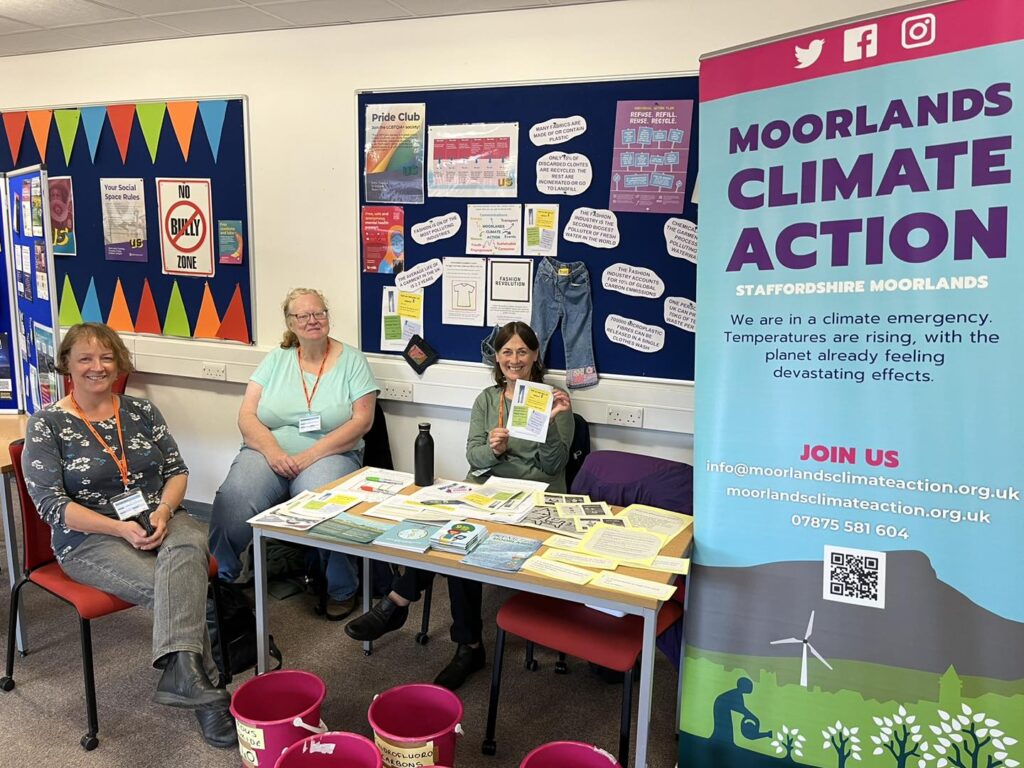 Members of Moorland Climate Action were educating young people about climate change and the small things everyone can do to positively impact the environment. They are currently running a competition challenging young people to find a way to upcycle their old jeans, with the best idea winning a prize. Young people are also being urged to take advantage of the group's repair café which promotes repairing old items as an alternative to throwing them away. Moorlands Repair Café will be at Foxlowe Arts Centre and Haregate Community Centre for dates throughout 2024 – check their Facebook page to find out when.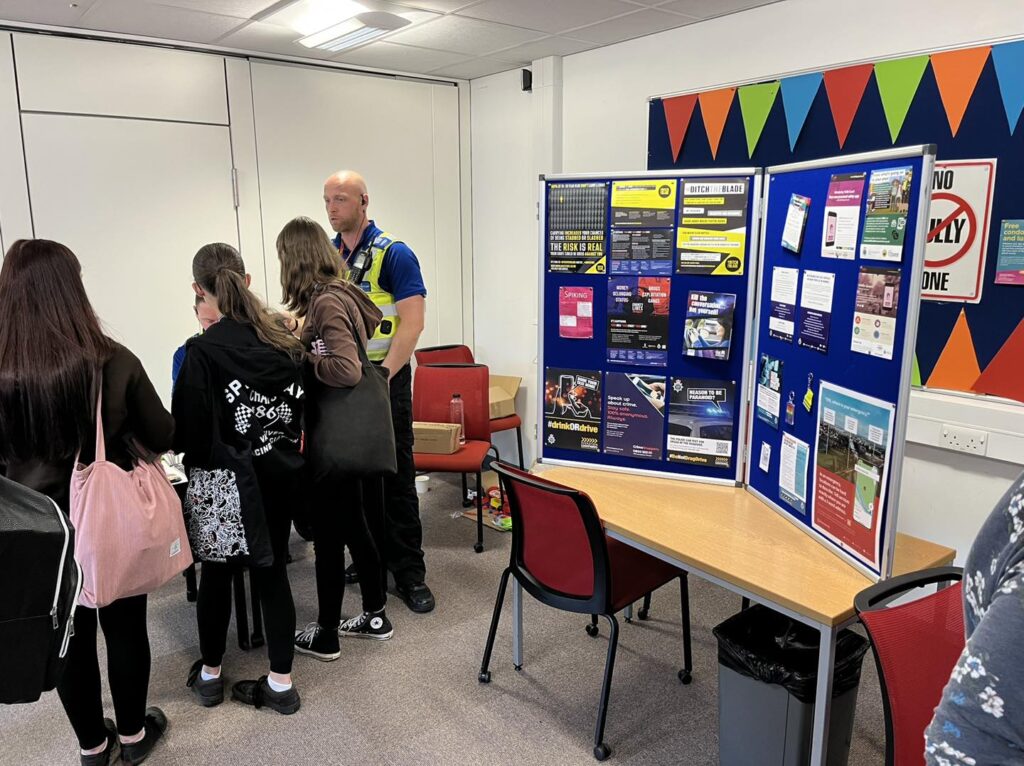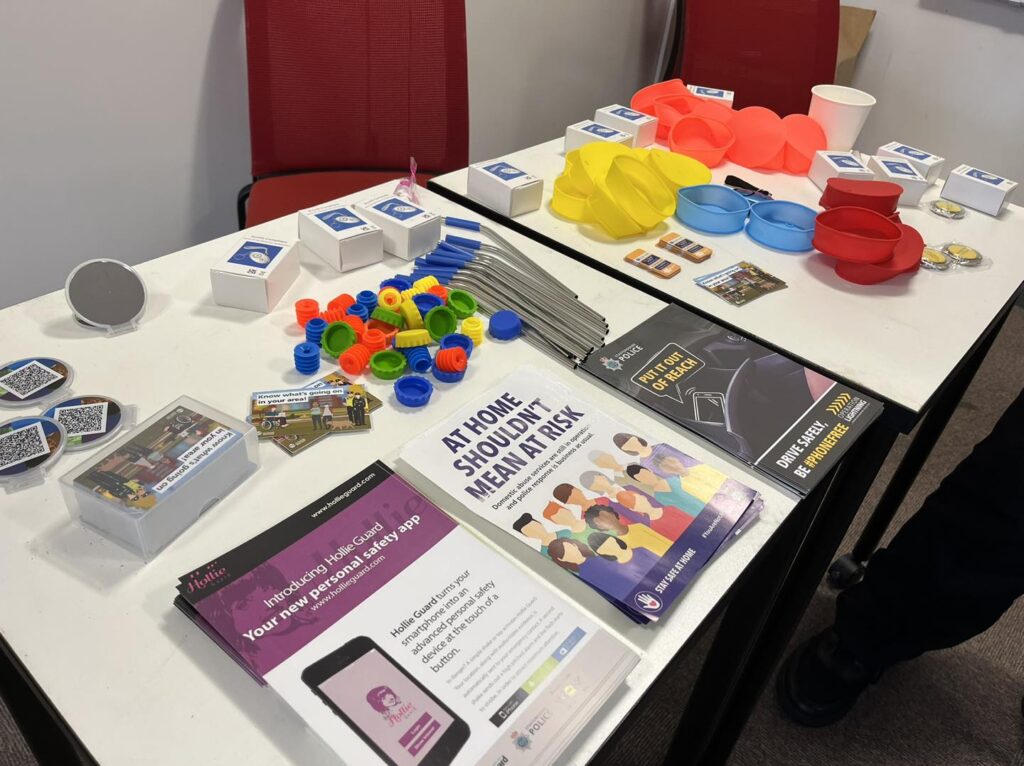 Staffordshire Police were also in attendance speaking to students about women's safety, providing free anti-spiking devices and panic alarms, and promoting multiple different apps designed to help make individuals safer. Hollie Guard was amongst the apps featured, which transforms your smartphone into a personal safety device.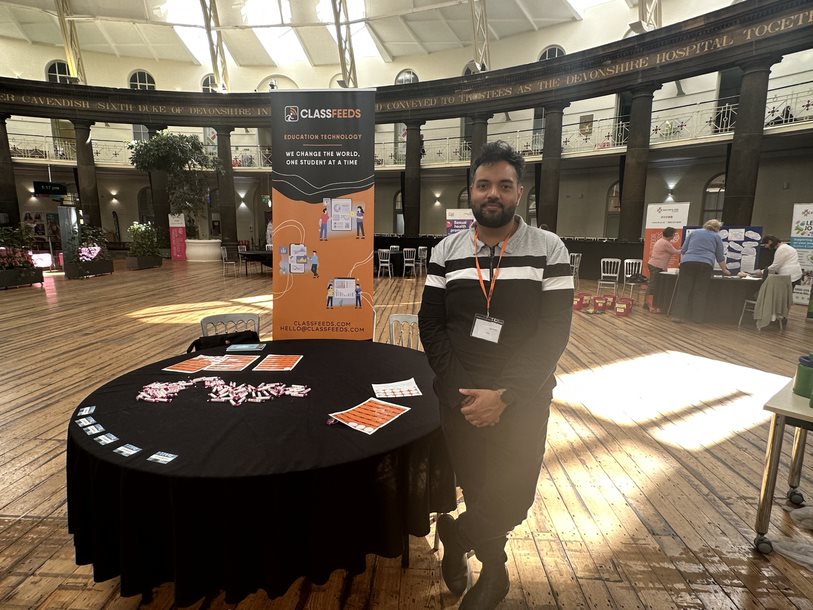 Amaredeep Singh from Class Feeds was also at the Fayre speaking to students about the Digital Skills courses that his company developed for BLC using AI technology. The technology is set to develop courses for students in a range of areas both academic and non-academic. Singh collaborated with students to gather honest feedback about the topics they'd like courses about, like relationship dynamics and issues facing the LGBTQ+ community. 
The core focus of the day was for students to enjoy themselves and connect with each other as they prepare for this academic year – it's safe to say that the Fayre was a massive success. 
Click here to find out more about the programmes available at BLC.