The number of psychologists in the UK rose to 39,000 in 2018 and the industry has seen a spike in the number of students choosing to study the subject at University, with over 75,000 applicants every year.
Not all of these students started with a Psychology at A-Level in Sixth Form. Students studying Health & Social Care at Buxton & Leek College also learn more about Psychology as part of their course.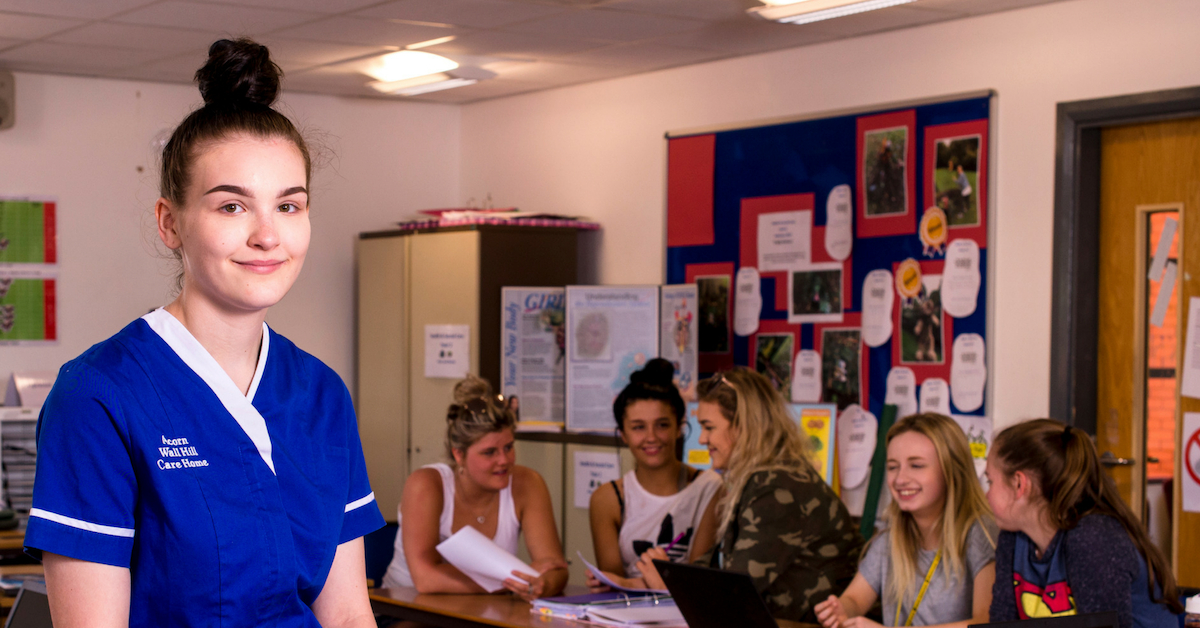 A BTEC qualification or an apprenticeship in Health & Social Care allows students to progress on to University to study a range of healthcare courses at degree level, including Psychology. The hands-on experience, qualifications and range of skills that come with a vocational course in Health & Social Care make it one of the best ways to progress on to study nursing, social care or a range of healthcare related professions at degree level.
Curriculum Leader of Health & Social Care at Buxton & Leek College, Claire Poole – who has a wealth of knowledge and experience in both healthcare and Psychology, said:
"Psychology is the study of brain and behaviour, it considers how the brain works and why humans behave the way that they do. Sometimes students think that this is completely different to the day-to-day clinical subjects they learn about such as infection control and nutrition.
"What they quickly understand is that psychological wellbeing is fundamental to good physical health and understanding how an individual's psychology affects their thoughts and behaviours is vital to becoming good nurses, midwives, police officers, social workers and the dozens of other valued roles our students go on to perform.
"If a police officer understands that someone has bi-polar disorder, they may be able to anticipate "manic" behaviour and be better prepared to deal with it, seeking medical support rather than police intervention. If a nurse understands that a significant number of older people suffer from depression and how to treat this, it will allow them to encourage and support behaviours that tackle this."
Approximately 1 in 4 people experience a mental health problem in the UK each year,  so it's extremely important that the health care practitioners of tomorrow are aware of mental health, the impact this has on physical health and the need to discuss this more openly.
Students studying Health & Social Care at Buxton & Leek College have gone on to progress into work and study in a range of areas including nursing, midwifery, optometry, psychology, teaching, orthodontic care and social work. To find out more visit here or call 0800 074 0099.