New and returning students to Buxton & Leek College have kick started the academic year with a week of fun and engaging induction activities.
After meeting their tutors and new course mates at the start of the week, all students took part in an Induction Event at the Buxton campus where they got the chance to find out more about the support services and enrichment activities they have access to as part of their programmes. Activities were provided by Staffordshire Wildlife Trust, Brough Park Leisure Centre, Connex Community Support, Keatesy's Boxing Academy and University of Derby Union of Students, Library, Chaplaincy and Wellbeing Services. Students were also given important information about safeguarding at the College from the Safeguarding and Security Teams.
Throughout the day, students took part in challenges to highlight the theme of the environment and sustainability. Art & Design Students from the Leek Campus created an amazing piece of work titled "There's no time to waste, don't trash our future" which was hand stitched and made using recyclable materials.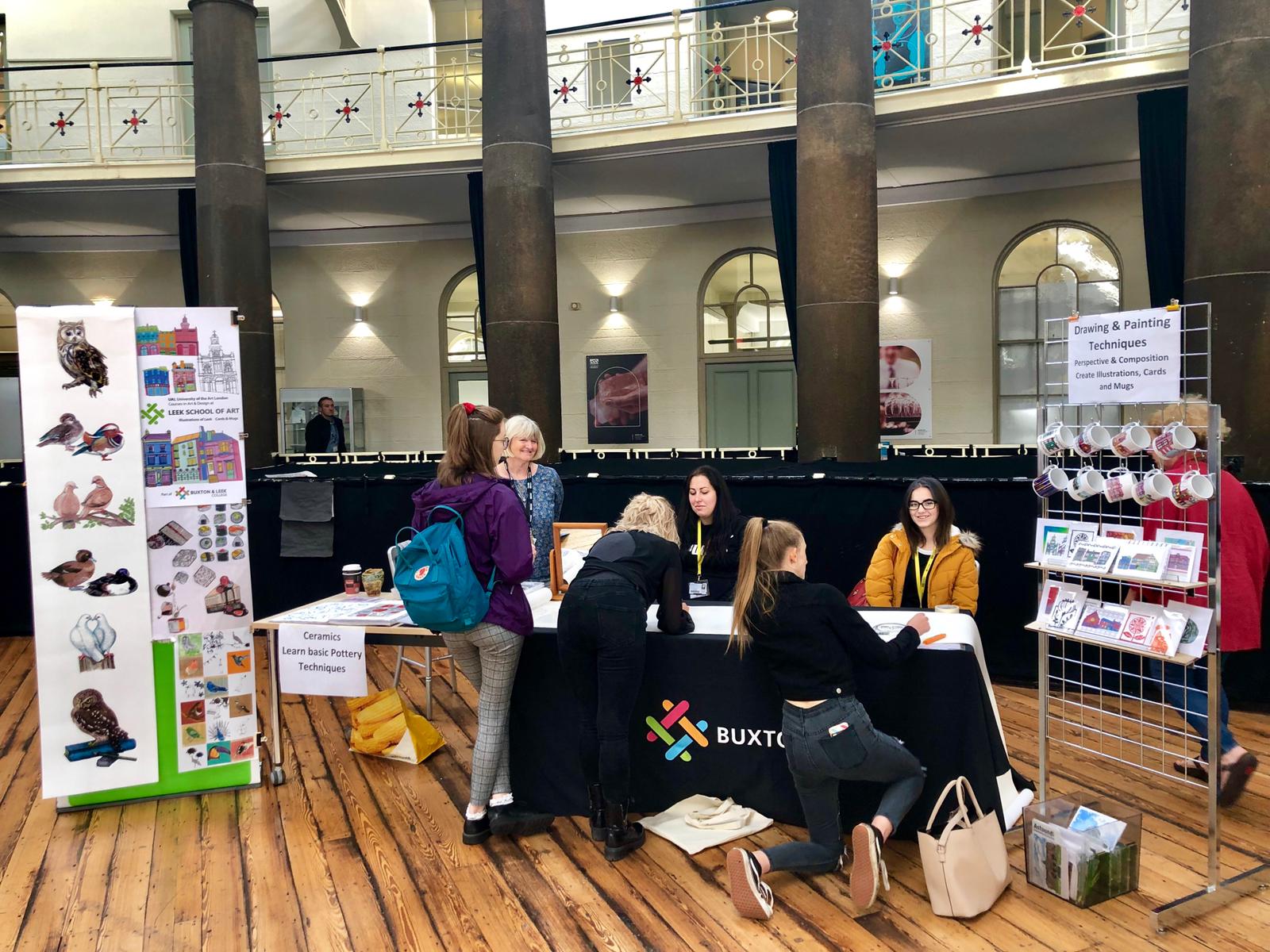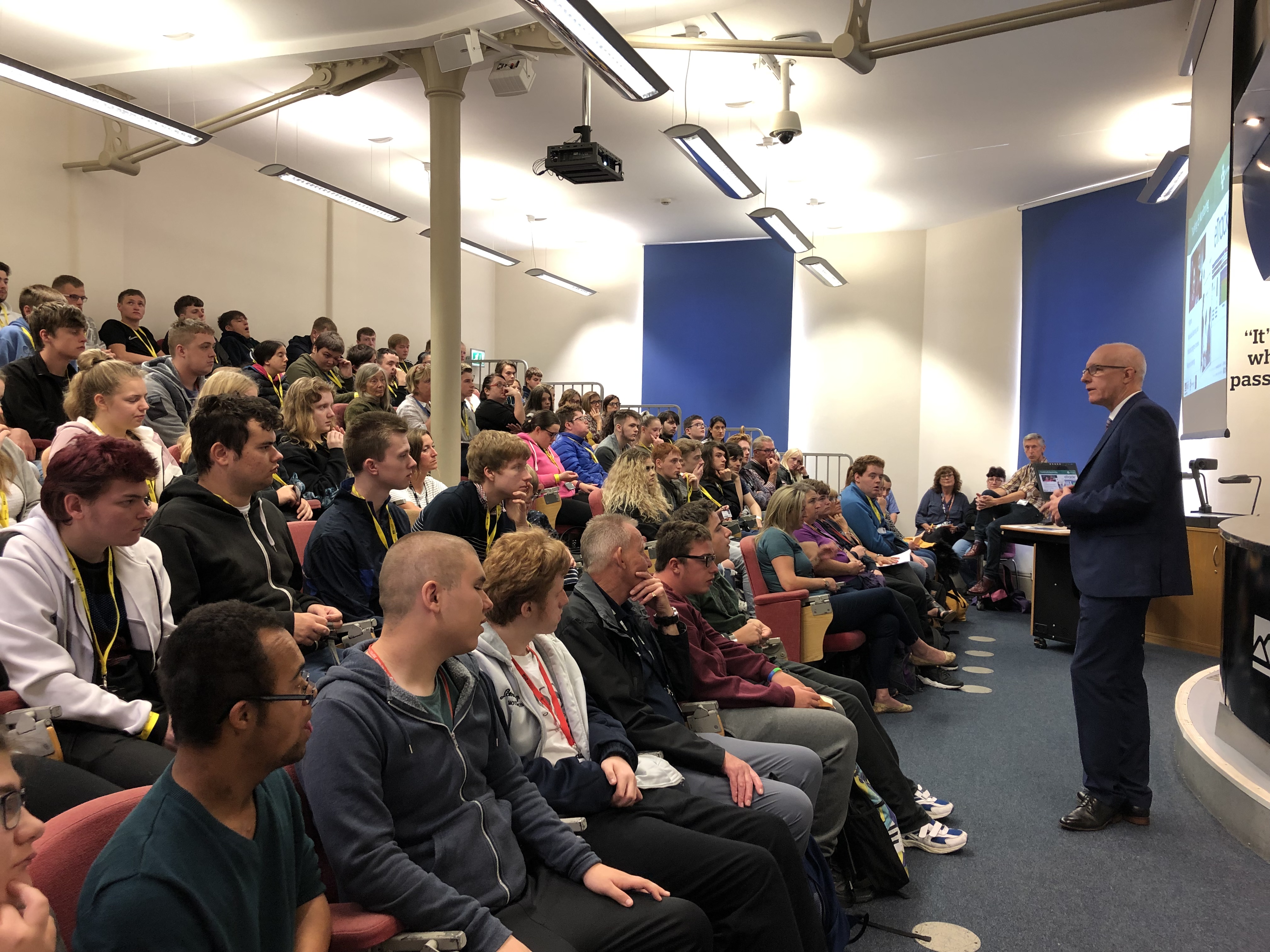 Welcome talk from Principal, Len Tildsley
All students also got the opportunity to meet College Principal Len Tildsley, who told students "At BLC you will get what you need to get onto your next steps in your career or training. We're here to support your journey, whatever the support that you need."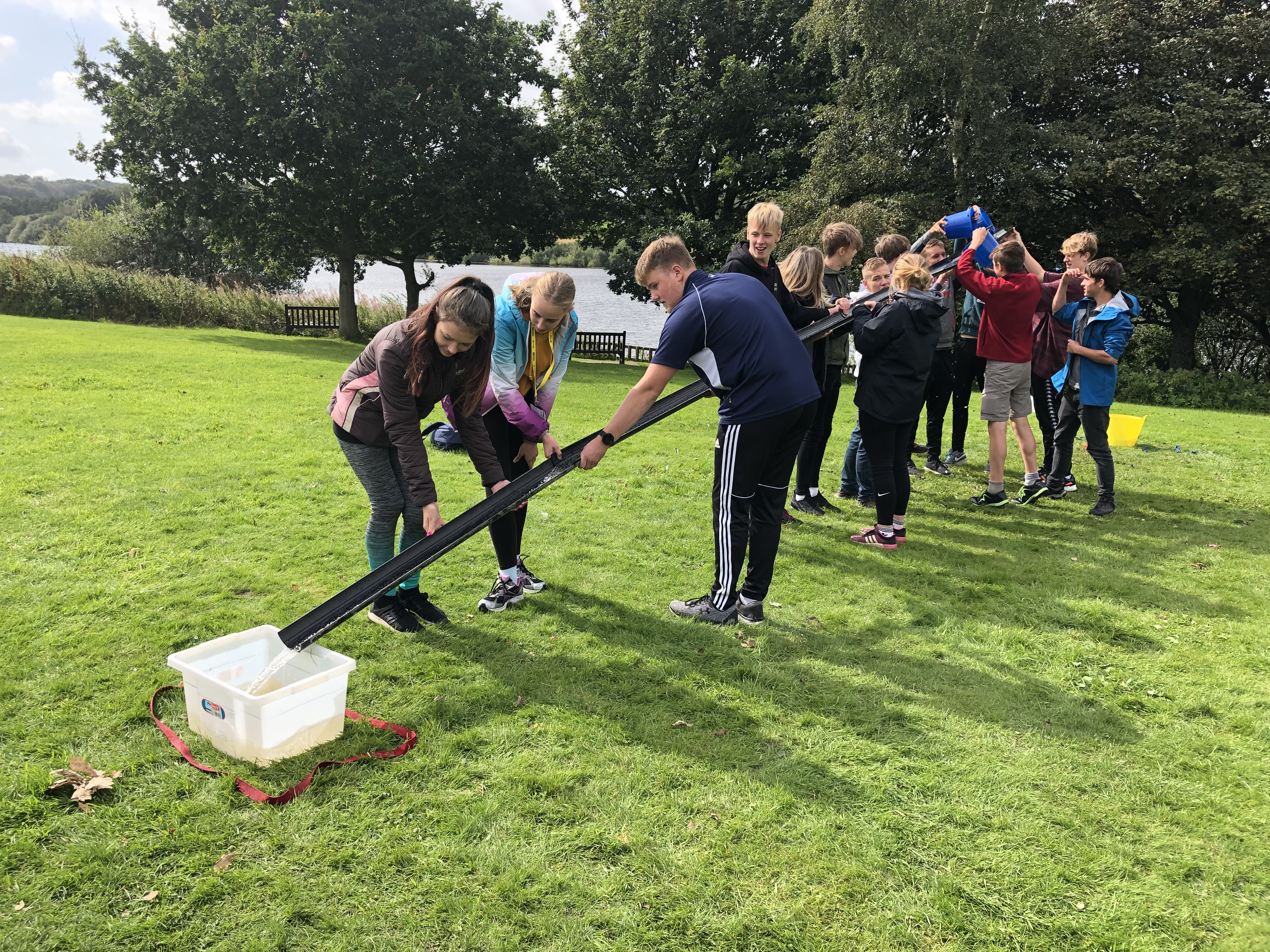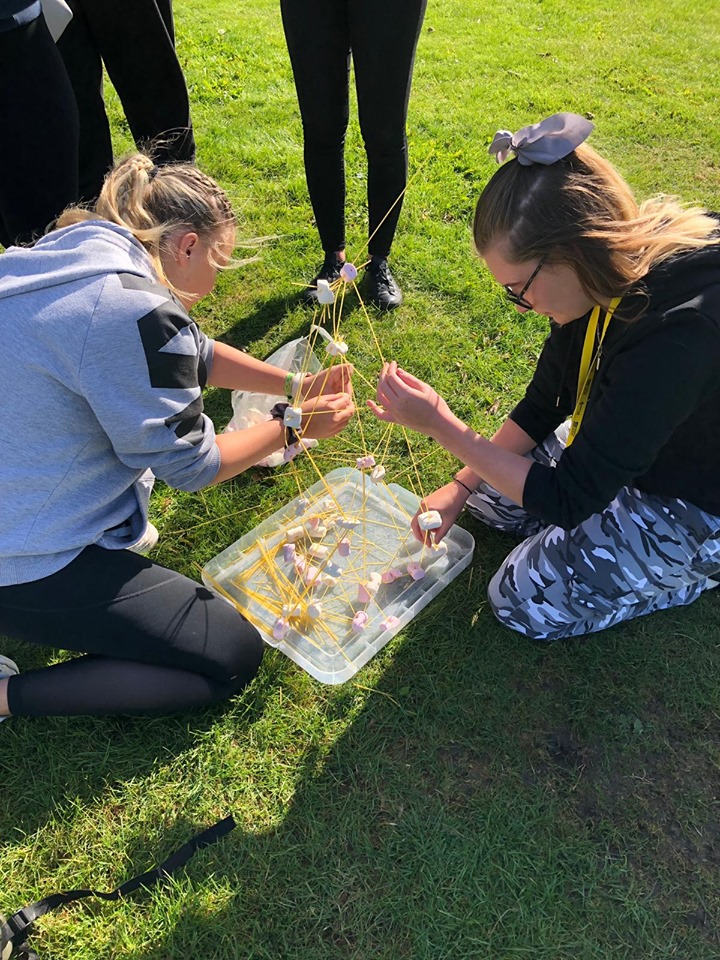 The following day, all new students participated in a team building activity day at Tittesworth Water, to help develop their skills in communication, leadership, teamwork, resilience and perseverance. Activities, held near the reservoir in the sunshine, were led by the Year 2 Level 3 Outdoor Sports Students and the BLC Enrichment team.
The transition from school to college can be daunting; the activities that students participate in during their induction period aim to help students settle into college life and find out how they can make the most of their time as a student.
Places are still available on both full-time programmes and apprenticeships to start in September and anyone interested is advised to apply now or call 0800 074 0099.