Buxton & Leek College apprentice Jake Gordon, from Leek has won the title of "Young Apprentice of the Year" at the Staffordshire Chambers 2019 Business Awards, held on Thursday 4 July.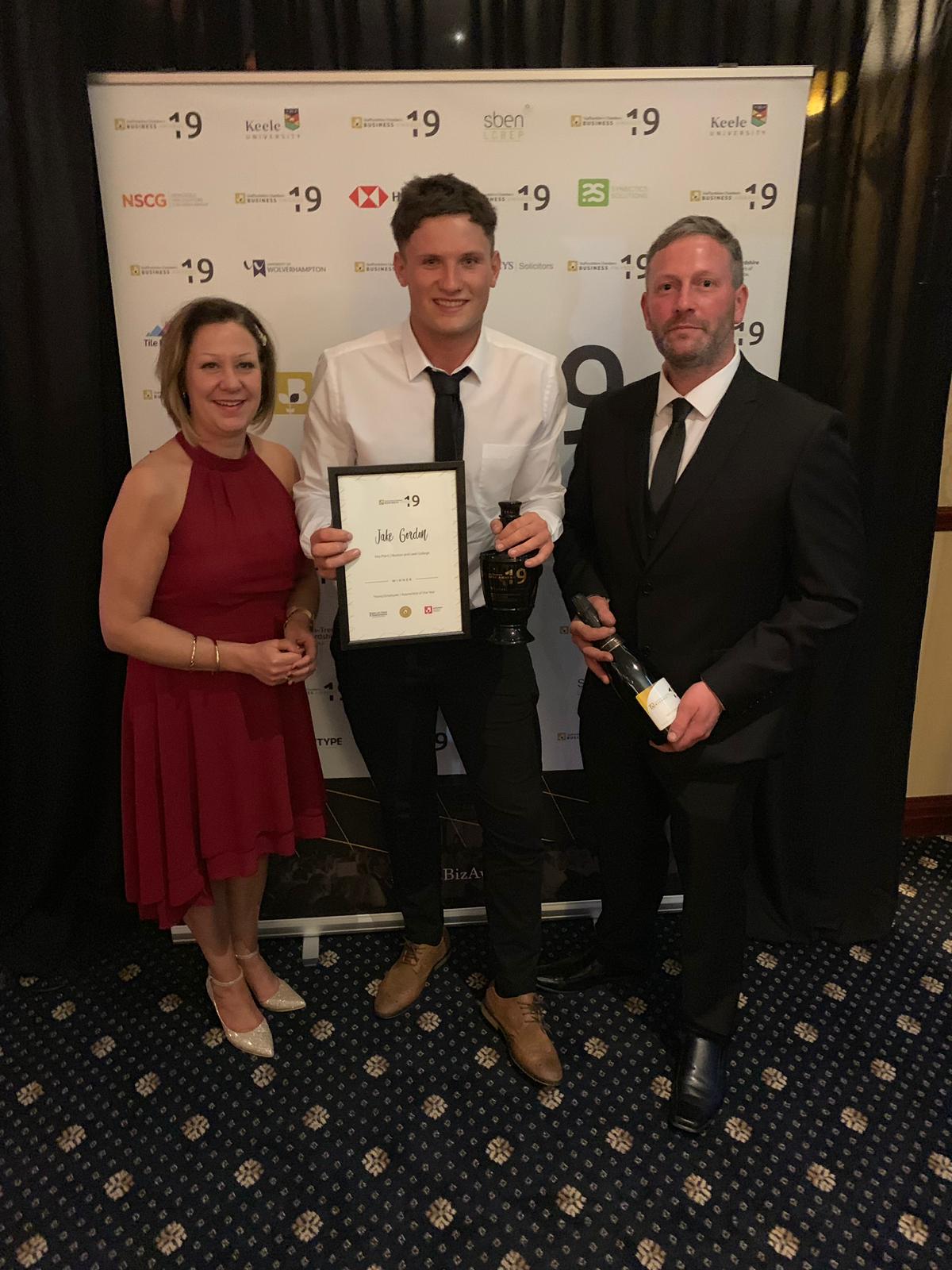 Speaking the following morning after the event, Jake said:
"I'm so happy that I've won! I went to a pre-awards event at the Mercedes-Benz showroom in Stoke, where excerpts of all the nominee's work were shown, and I thought then that I was in with a good chance of winning. It was brilliant to hear my name called out and listen to the reasons why I'd won.
"It was an amazing night with free champagne and a delicious three-course dinner and loads of big companies that operate locally were also at the event including HSBC and Mercedes.
I hasten to add my head isn't the best today."
It was Jake's employer Key Plant that suggested the labourer undertake an apprenticeship in order to train to become a fitter. They contacted Buxton & Leek College to facilitate the apprenticeship.
 Sharon Hughes, from Key Plant who attended the awards with Jake, said:
"The event was organised perfectly, it was a great night topped off with a fantastic win for Jake, Key Plant and Buxton & Leek College.  We were all thrilled that Jake got to be one of four finalists; this in itself is such a great achievement, but then for Jake to be the winner of the award was just wonderful!
"It had been a tough decision for the judges, so it was a proud moment to see the other finalists congratulating Jake after they had worked so hard for the award themselves.  We are very proud of what Jake has achieved, he deserves the award 100%."
For more information about starting an Apprenticeship at Buxton & Leek College visit here.