When we put in place plans to manage our College operations during the Coronavirus outbreak, we were not able to plan too far ahead.  At that time, we didn't know that we would fully close our on-campus activities nor did we know how long any lockdown period would last.  We had hoped that things would start to return to normal after the Easter break.  Unfortunately, as is now very clear, we will not be able to reopen our campuses for some time yet.
Like all Colleges across the country, we have not stopped working with our students, despite the closure of our campuses.  All of our programmes, whether full-time or part-time have now moved to remote delivery.  How this is being carried out varies from programme to programme and may involve many different types of learning activity – from teacher-led online classes via video through to printed workbooks that are photographed and exchanged for marking by email.  Our teaching and support staff are working as hard as ever to ensure that our students and apprentices are keeping up with the work.  To help us to understand what is working well and how we might improve the remote learning experience, our current students and staff will soon receive a link via email or text to an online questionnaire.  Look out for this coming through later today
Our full-time students who are following full Study Programmes might be missing some of our broader enrichment activities.  You'll be happy to hear that we have a new programme of online enrichment planned for the summer term and Progress Coaches will be in touch after the Easter break to help you to make choices from those available that fit best with your circumstances and goals.
So far it is only GCSEs that have been confirmed as being assessed by teacher grading instead of examinations for this year and so all other students will be expected to complete work, submit assignments and may be asked to undertake alternative forms of assessment to substitute for the examinations – if it turns out that they cannot go ahead.
It is still possible that the current lockdown restrictions will be lifted before the end of this current academic year.  If this is the case, schools and colleges may be some of the first places to reopen.  When this happens, depending on the timing, we may be able to reschedule missed examinations or other assessments to ensure that our students and apprentices achieve the grades that they are capable of.  Some of our more practical subjects or those where the final testing provides a licence to practice may require a period of practical training before any end-tests are attempted.  If your programme requires this, we will make full arrangements with you as soon as we know when we can proceed.  Please make sure that you continue to engage with the remote learning activities and keep in regular contact with relevant teaching and support staff to ensure that you are ready when the time comes to return to College.
Our preparations for programmes due to start in September are well underway and for those thinking of joining us as a student or an apprentice of any age, look out for information coming very soon about our 'virtual open days', where you can see our facilities and perhaps participate in online chat sessions with staff or current students.  If you have applied already or you are an existing student thinking about your next learning steps with us, we will be in touch after Easter to help you with your choices and to answer any questions you might have about the changes brought about by the lockdown – I'm sure that we can help to make things simple and worry-free.
Although the Bank Holiday weekend will be here in a day or two, and the College activities, even the interactive online ones, will be shut down until Wednesday 15th April, for those who need urgent help there is still a lot of information on the College website through the Essential Student Support page.  These include Digital Guides and Helpline Numbers to assist you in getting immediate support, should you need it.
I would also like to thank all of the employers that we work with who have continued to value their apprentices, despite the challenges that their businesses are facing.  Although many of your apprentices are currently furloughed, we are still providing remote learning and support while they are away from work and where possible, we are looking to reschedule external assessments.  We have dedicated a dedicated Covid-19 Employer/Apprentice Information page on our website to signpost the latest guidance from a number of agencies, including that provided directly by the Government.
If you have any specific concerns as a student, parent or carer, please contact us via our dedicated email address – phconcerns@blc.ac.uk
Please check back on our website and through social media for further updates at the start of the summer term.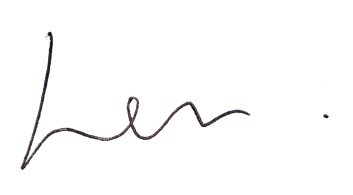 Len Tildsley
PRINCIPAL