At Buxton & Leek College, we are committed to providing as much support as possible to our students and our staff during this period of enforced isolation. The College has put in place remote and online learning services to allow our students to continue to study from home and, despite the withdrawal of GCSE exams, the need for all students to continue learning remains. In many cases, alternative methods of assessment will be used for most other courses and qualifications over the next few months, so keeping students on track to achievement is vital for their future progress.
Our original plan was to remain open to provide support for vulnerable students, those with Education Health and Care Plans (EHCP) and the children of key workers, where they were unable to continue their learning from home. However, having discussed the situation with the parents of these students and having remained open today, students who attended this morning have since chosen to return and stay at home for the foreseeable future – they will all continue to access their learning remotely instead of attending the College sites.
This means that from Tuesday 24th March, the College campuses will be closed until further notice and all delivery, support and communications for students and applicants will be undertaken remotely, by email, telephone or by video-call. Those students and apprentices who are expecting to attend the College sites for external assessment purposes should contact their course tutor, their assessor or their instructor/mentor to confirm arrangements to reschedule where this is possible.
Our staff will continue to provide remote support in line with the current timetables and, unless they are ill themselves, should be available to support our students to continue their studies via the College's online communications methods (email, eTrackr, Blackboard, Microsoft Teams, telephone, Smart Assessor, etc.).
Those who receive a financial bursary, including free College meals, should receive notification of continued payment. If for any reason you are entitled to these payments and do not receive them, please liaise with your Progress Coach in the first instance.
Although our current operations and to some extent, our applications and advice service to prospective students will undoubtedly be disrupted a little, we are continuing to plan for normal courses to commence in September and our applications process is still fully in place. We will not be undertaking any face-to-face interviews or taster events until the country starts to return to normal but in the meantime we are providing telephone and video-call interviews and advice to ensure that no students are disadvantaged by the disruption or by changes to GCSE examinations.
The health, safety and wellbeing of our students and staff is very important and we are determined to minimise the inevitable impact this global pandemic will have on our students. Our staff are committed to providing as much support and guidance as possible. By moving to this approach, we hope to continue to support our students with the least disruption possible for as long as it takes for the College operations to return to normal.
If you are worried about what to do to keep yourself or your family as safe as possible, please refer to the latest government guidelines available online here:-
https://www.gov.uk/government/collections/coronavirus-covid-19-list-of-guidance
If you have any specific concerns as a student, parent or carer, please contact us via our dedicated email address – phconcerns@blc.ac.uk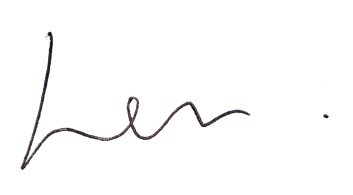 Len Tildsley