With fundamental changes to our working lives, COVID-19 prompted many of us to seek a new career direction and reassess our professional goals. It's never too late to discover new skills and take a different approach to education, which is why Buxton & Leek College is now offering a brand-new range of adult learning courses. 
Whether you left school with results that you didn't expect and you want to top up or retake your qualifications, or you want to pursue a new career path or get that promotion at work — the adult course programme could be the answer.  
Including courses such as accountancy, management, digital skills and hair and beauty, to name a few, the learning is delivered through a variety of channels – online, face-to-face, distance learning and a blended approach. Open to anyone aged 19+, many of the courses are fully funded, depending on your circumstances.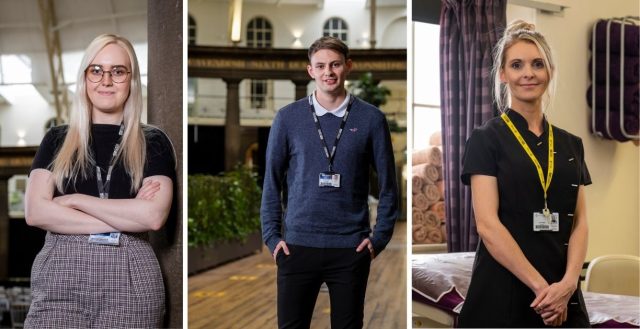 Back to basics! The college also offers maths and English courses in Functional Skills and GCSEs for adults keen to improve their essential skills, with pass rates at the college exceeding the national average year after year. 
Aisha Riley, 20, from Buxton, completed Level 3 Outdoor Sports at Buxton & Leek college. Determined to achieve a pass in GCSE English, Aisha re-enrolled as an adult learner. "The main difference between this year as an adult learner and past years at the college is my desire to succeed. Being in the adult class was less distracting than usual college. Everyone was very mature and professional in their studies, which meant I could get my head down and focus," said Aisha. As her fourth attempt at passing English, Aisha achieved a Grade 6. "I am extremely proud of myself. When I spoke to my tutor Joe [about achieving a grade 6] I thought he was making it up! Me… a 6?".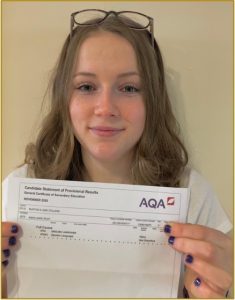 Adult Open Evening events take place at Leek campus on 6th July 5.30pm – 7.30pm and at the Buxton campus on 13th July 5.30pm – 7.30pm.  
Open evening events are a great opportunity to meet with tutors and the college advice and guidance teams to find out more about the courses and life at the college. You can also look round the campus and explore the facilities on offer as well as talk to staff about funding options, discuss your career ambitions and find out what courses suit your needs to take your career to the next level. 
If you're interested in attending the Adult Open Evening, contact Buxton & Leek College on 0800 074 0099, book your place online or email enquiries@blc.ac.uk