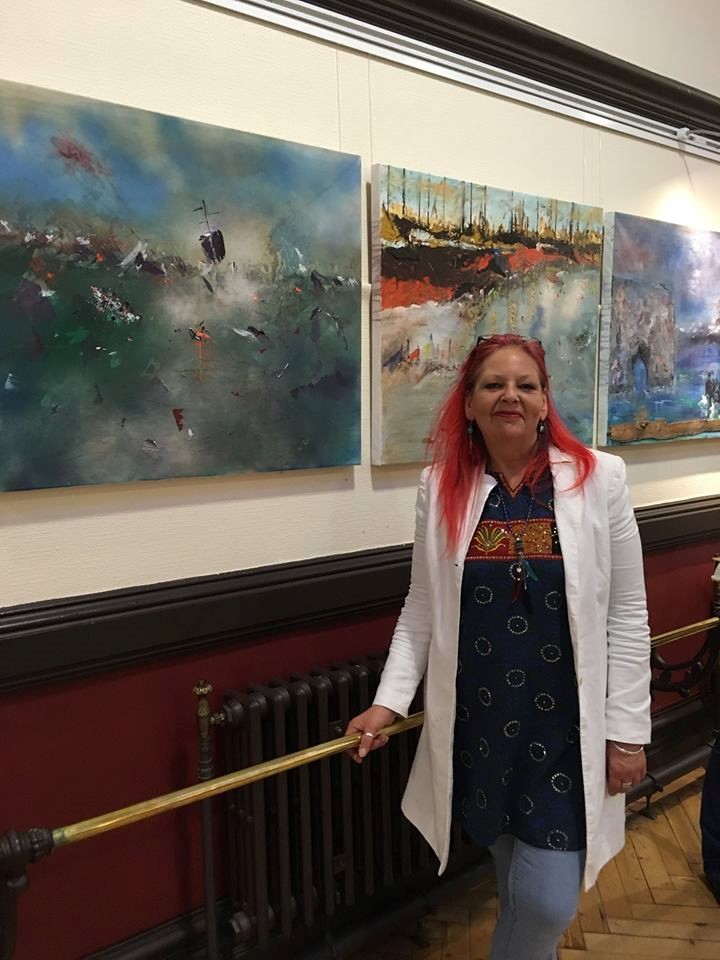 A Foundation Degree Art & Design student from Buxton & Leek College has had her work displayed in the UN Headquarters in Geneva.
Laura Hyland's painting – titled 'The Journey' – depicts the refugee crisis and is part of a series of art titled 'Sea Rescues' which explores the plight of the refugees, specifically the sea crossings and rescues.
It was bought by the Head of Communications & Chief Spokesperson for United Nations' High Commissioner for Refugees in Geneva, Melissa Fleming.
In her previous years, Laura's projects have been heavily influenced by the humanitarian groups she's involved in, Hummingbird refugee project, which supports the Syria and the refugee crisis.
She said: "For me, art has to be about human stories and injustices in the world that I can help bring awareness to through my art." "I'm so honoured to have sold my painting to Melissa, she has such hands on experience and personal involvement with the issues that I am trying to highlight, what better place for it to be viewed."
Laura will continue studying at Buxton & Leek College, where she will begin her BA (Hons) Top-up Course at the Leek Campus January next year, where she will be working towards a new project highlighting humanitarian issues. Laura's work will be exhibited in the Nicholson Museum & Art Gallery and Staffordshire Moorlands Tourism as part of the New Directions exhibition opening 14th October. P
laces are still available for September at Buxton & Leek College. To apply or for more information, click here or call 0800 074 0099.