In honour of National Apprenticeship Week and the #Graduation Day theme, we spoke to one of our former apprentices, Joel Radcliffe.
Joel studied an 18-month-long Business Administration apprenticeship at BLC, starting in 2018, and he won an award for his hard work.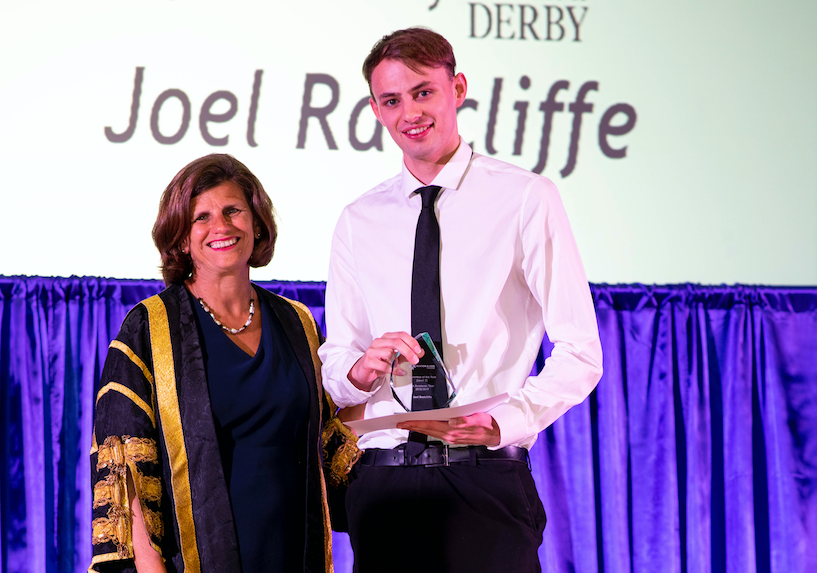 BLC: Why did you initially decide to do an apprenticeship? 
JR: I tried University and didn't like it at all, so I started looking into apprenticeships instead. I went for an interview with Buxton & Leek College for a customer service apprenticeship and they put me forward for the higher Level 3 apprenticeship in Business Admin.
BLC: How many days a week did you study V work on the job? 
JR: I worked 5 days a week – Monday to Friday – and on one of those days I would study. As the College was my employer, I didn't need to attend any classes as my assessor was constantly seeing me anyway, so on my study day I would go through my workbooks and write up evidence.
BLC: Did you have homework to do?
JR: I had workbooks to complete and evidence to write up and upload.
BLC: What were some of the unique learning opportunities that you gained from doing an apprenticeship?
JR: I got experience whilst working and studying on the job, learning with staff members who have been here 10+ years and understand their job roles very well. There were many opportunities to move around the campuses, join in on projects, and even create my own projects which could be linked to my apprenticeship, some of which are still running now! Being an apprentice meant I could work with different levels of staff members to try and learn as much about how the organisation functions, working with the Senior Leadership team on multiple occasions.
BLC: From your experiences, what would you say are the main benefits to studying an apprenticeship rather than other courses?
JR: The experience gained from working and studying alongside each other means the benefits are that I am ready for the working world. I am gaining a qualification at the same time and also gaining valuable experience. Most workplaces want 'X' amount of years experience for applications and so I am building a portfolio of myself whilst earning money too, it's a win-win!
BLC: Were there any downsides to doing an apprenticeship?  How did you deal with this?
JR: It's not really a downside or negative, but finding the work/study balance was difficult at the start as I would spend more time studying and completing workbooks when I should have been doing my job and working, so just finding the balance was difficult. I used calendars and appointments to organise my time and block out time to complete my apprenticeship work, ensuring I did my job on the times I wasn't scheduled. Time management was important as I needed to hit my 'Off-the-Job' hours target for the apprenticeship.
BLC: How would you rate your apprenticeship overall?
JR: I thoroughly enjoyed my apprenticeship, overall I would have rated it excellent.
BLC: Were your parents supportive of you doing an apprenticeship?
JR: Yes of course, when I had my interview they came with me as I didn't know Leek very well. They would constantly ask me how it's going and have a look at some of the work I was doing. They thought the experience I was getting working with higher levels would be valuable to my improvement throughout.
BLC: How did you feel on graduation day? Did you have a ceremony? How did you celebrate?
JR: We didn't have a graduation day, but I was actually nominated and received the Apprentice of the Year 2019 award for my Distinction I got for my apprenticeship. I worked very hard throughout my apprenticeship, especially for the assessments at the end and so myself and my family were invited for an awards evening in the Dome to recognise everything I had done for it. There were other apprentices there too receiving prizes and so it was a great evening. I got a glass plaque with my name on which I keep in the lounge to show myself what I can achieve?
BLC: What did your friends think about your choice of apprenticeship rather than Alevels?
JR: I started my apprenticeship when I was 18, nearly 19, and so I had a range of friends who were at University, working full time and doing apprenticeships. They were all supportive of it and we always shared stories of what we were doing at work and what we were all studying.
BLC: What job are you doing now?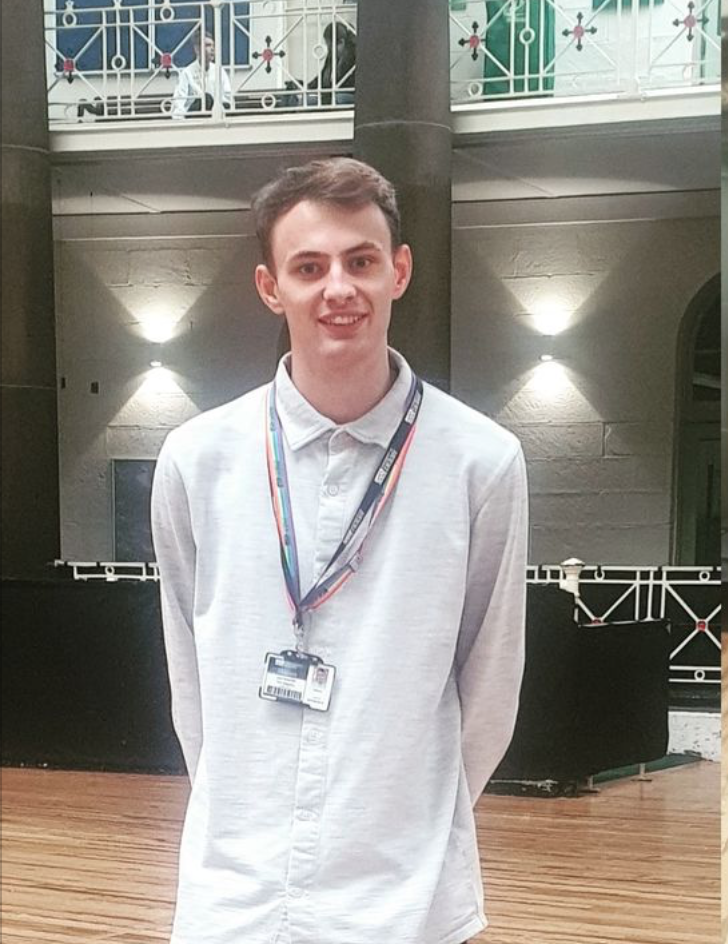 JR: So I completed my apprenticeship with Buxton & Leek College, and there was a vacancy listed within the apprenticeships team. After having an interview they decided to keep me on and give me a job. So I went from a level 3 apprenticeship to a level 4 Business Administrator for the apprenticeship team at college. I have been here ever since. I'm really glad I went for this role as it has really developed my communication skills and given me my own tasks and decisions to make, it really was a positive step.
BLC: What are your ambitions for the future?
JR: Currently I'm very happy working within this team, we're changing young people's lives and really making an impact on their futures as well as our own. I would love to go into management when I'm ready and love to get more qualifications under my belt. There are so many opportunities within the college and the organisation that I could get the opportunity to progress my career and gain valuable experience in the process
BLC: Would you consider going to Uni again?
JR: After taking a step back from university when I was 18, trying it and not feeling it was right, I would never go to Uni full time. However, saying this I have completed a part-time HNC course through the University of Derby and want to go progress this to an HND when I get the chance to. I think University shouldn't be discarded as there are multiple ways to get the qualification.
BLC: What pearls of wisdom or words of advice would you give to a student thinking of studying for an apprenticeship?
JR: It was definitely a step up in my career and in my development as a person, it's made me realise that the experience I have from it will never be matched and will carry me through my professional working career. It is the building block to greater things and a valuable asset for myself.