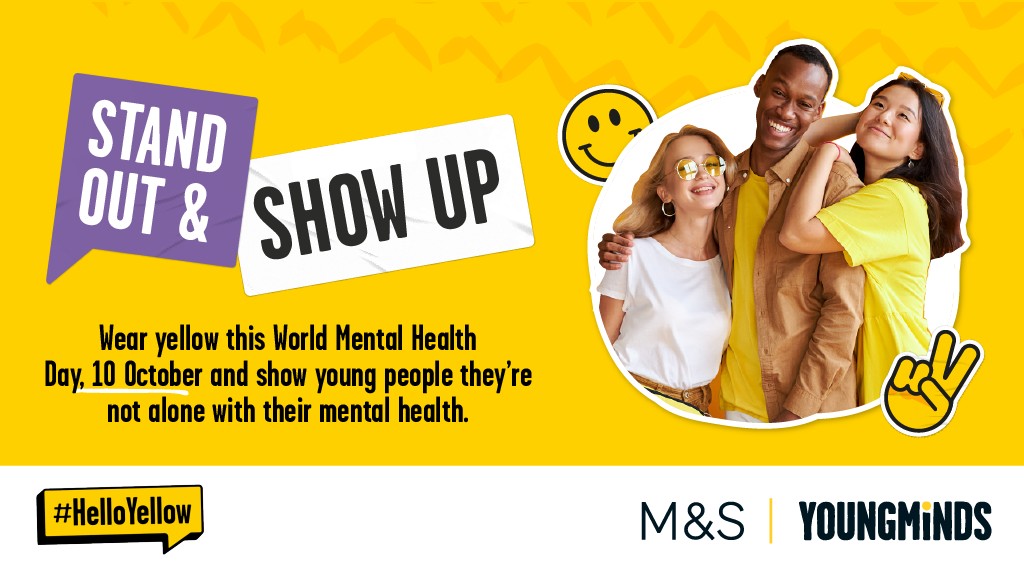 To get involved with World Mental Health Day on Tuesday 10th October 2023, Buxton & Leek College is urging its students to wear yellow in support of the Young Minds campaign #HelloYellow.  
Students can put on their favourite yellow outfits to show their friends that they aren't alone with their mental health, and you can donate to the #HelloYellow campaign on the Young Minds website.  
Here's how your money could make a difference:  
£5 could help Young Minds to reach 205 young people through #HelloYellow and show them they're not alone with their mental health. 
£15 could help ensure their Parents Helpline continues to provide advice and support to a parent worried about their child. 
£20 could allow them to provide mental health resources to over seven schools taking part in #HelloYellow.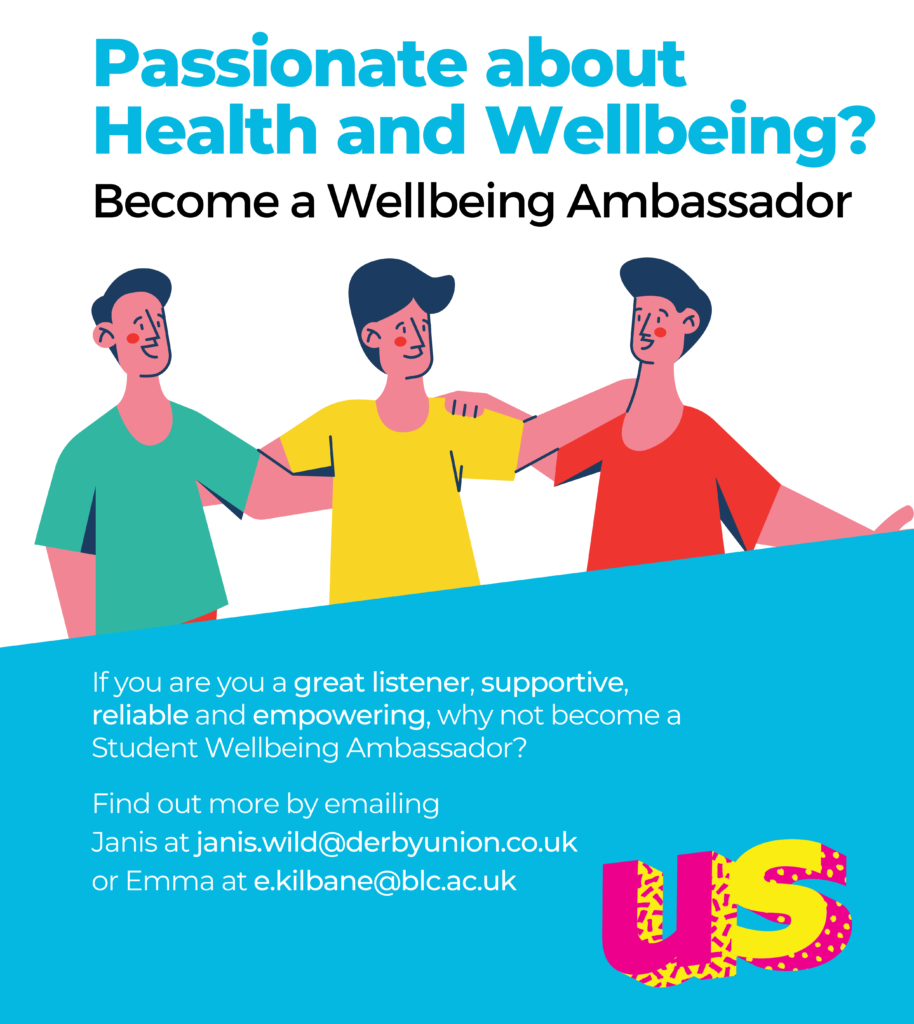 There's also a chance for students to make a difference within the College as they are searching for Wellbeing Ambassadors.  
If you have concerns about the mental health and wellbeing of your mates, or if you have friends who are worried and stressed but do not know how to use strategies that support their own wellbeing, then becoming a Wellbeing Ambassador could be a great next step. 
If you are supportive, reliable, empowering, and a great listener, why not find out more by emailing Janis at janis.wild@derbyunion.co.uk or Emma at e.kilbane@blc.ac.uk