Check out our Festival photo album at the bottom of this page!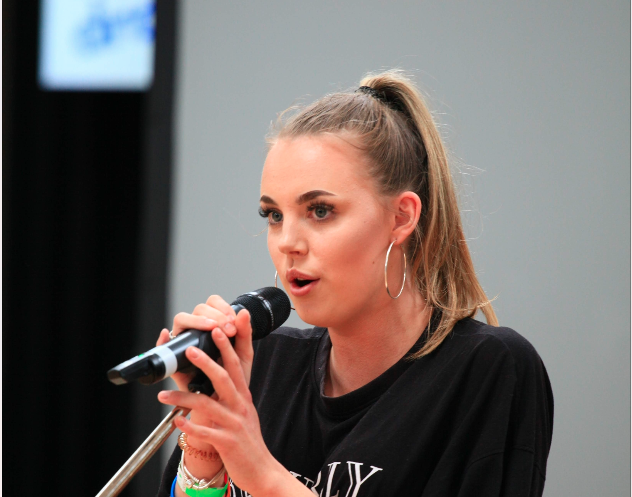 Buxton & Leek College and the Union of Students held their first ever BLC Fest on Monday 17 July, celebrating achievement across the College with "one big party." Staff and students got in the BLC Festival spirit wearing colourful clothes and glitter, whilst soaking up the student led entertainment throughout the day and various College stands decorating the Dome floor. The hotly anticipated student and staff awards were also announced to an excited crowd during the afternoon.
Performing Arts tutor Teresa Pattison gave a taster of what her Level 3 Performing Arts course is all about, opening the Festival with a mass vocal warm up, which tested the singing voices of both staff and students. Later she also got the crowds active, leading a percussive African dance session and a live jive lesson on the Dome floor.
A "flash mob" dance routine of ABBA's Mamma Mia, led by Collette Lumbert, surprised and amused everyone at the start of the Festival – building excitement for the rest of the day. Collette also picked up this year's "Supportive staff of the Year" Award.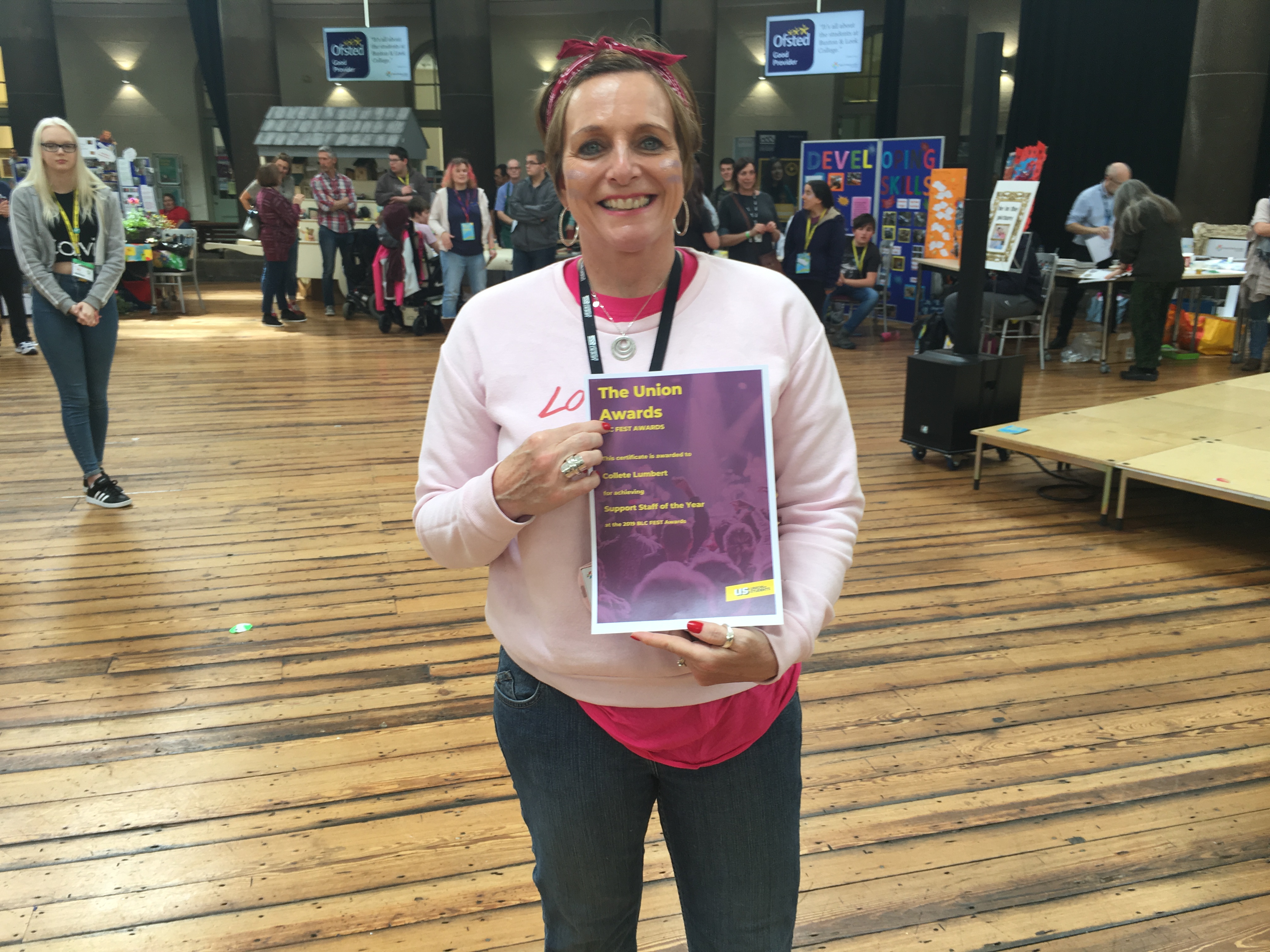 Health & Social Care dance troupe Unity, led by Sadhia Shahab and student Diluni Prathapasin performed a dance explosion of Bhangra, salsa and Bollywood dance styles. Diluni had further acclaim during the day winning the Award for "Most Supportive Student of the Year", whilst Sadhia collected the "Teacher of the Year" Award to whoops from her students. The unanimously agreed star of the day was Level 3 Media student Aaron Daniels who compèred on the stage; along with College Principal Len Tildsley.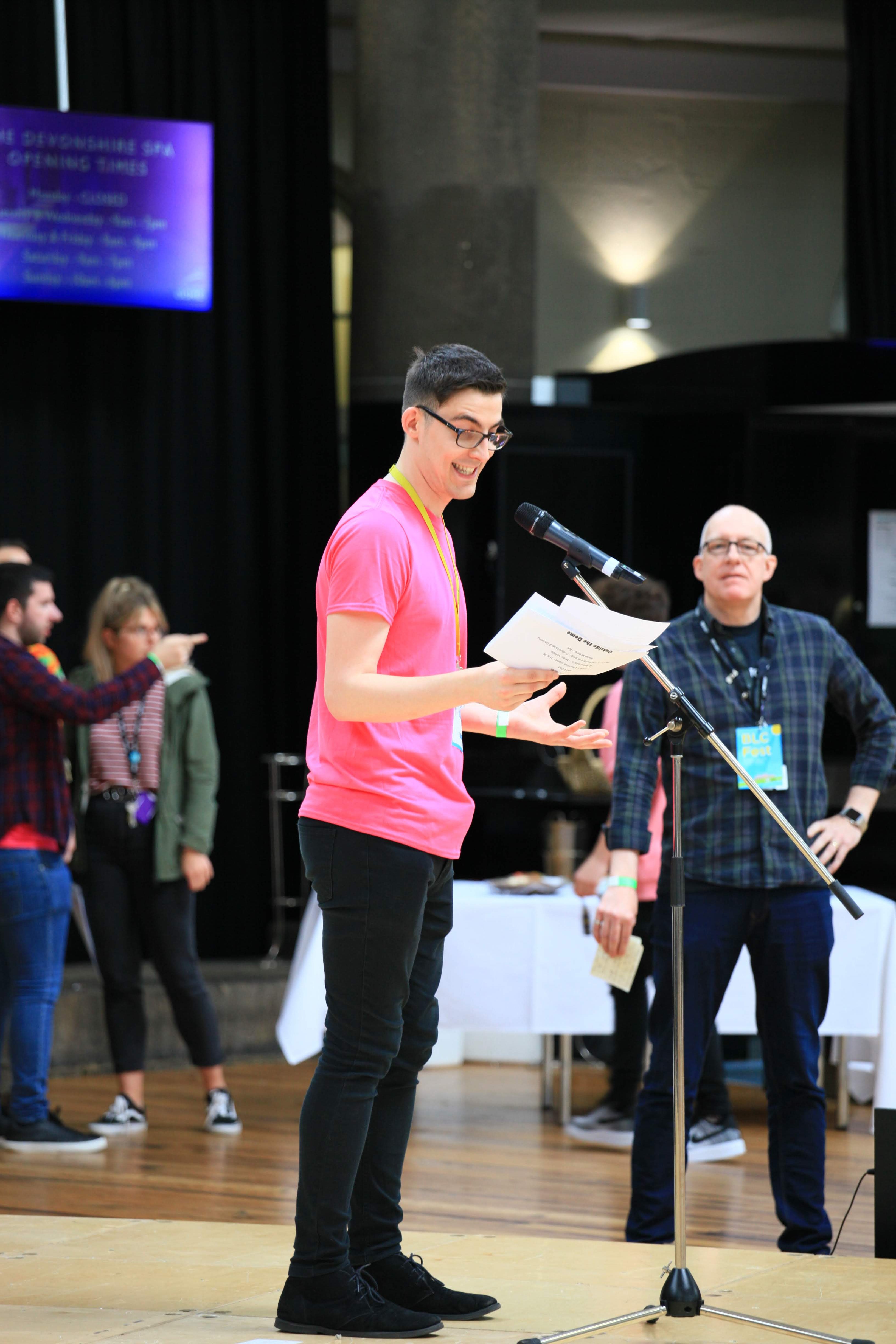 Another special highlight was Festival singer Lucy Smallwood who in the words of Len Tildsley "proved that Buxton's certainly got talent" with performances of two beautifully sung songs: "Teenage Fantasy" by Georgia Smith and "Dead" by Madison Beer.
A supportive cheer at the end of the Festival encouraged Len to conclude the event will definitely take place again, when it's likely even more talent acts will come forward to perform, after what was a sparkling start for BLC Fest!
Festival Award Winners:
Support Staff of the Year Award – Collette Lumbert
Most Entertaining Staff Member Award – Neil Smith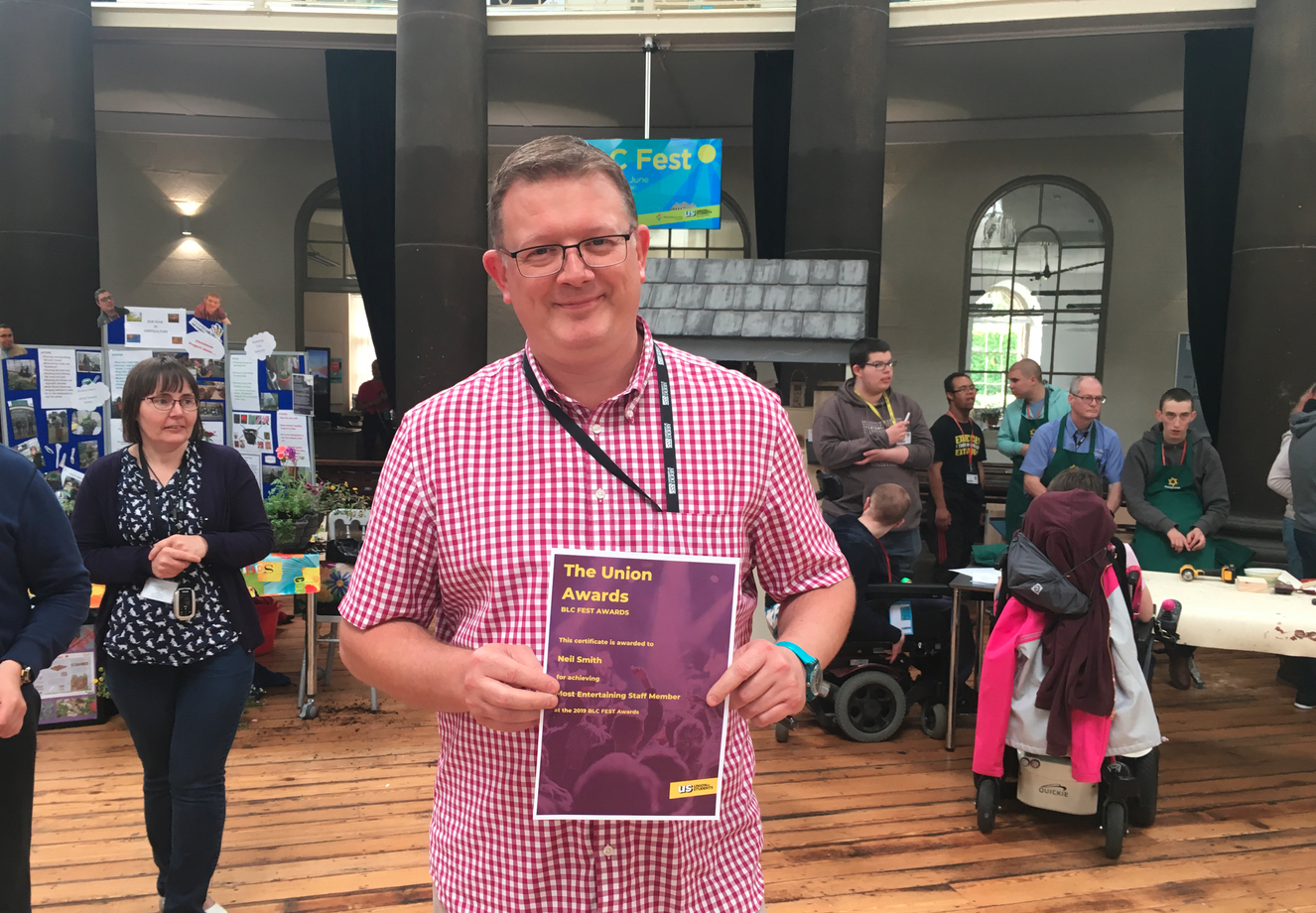 Outstanding Contribution to Teaching Award – Hayley Mardle
Inspirational Teacher of the Year Award– Kim Withington
Teacher of the Year Award– Sadhia Shahab
Best Contribution to Outstanding Work Award- Alex Norwood
Supportive Student of the Year Award- Diluni Prathapasin
Best Student Moment Award– Bailey Newsam
Personality of the Year Award– Drew Pitts
Best Student Achievement of the Year Award– Sarah Beswick
Course Rep of the Year Award– Lauren Winter
BLC FEST PHOTO ALBUM