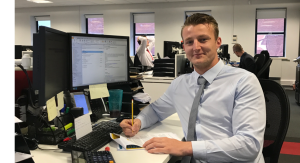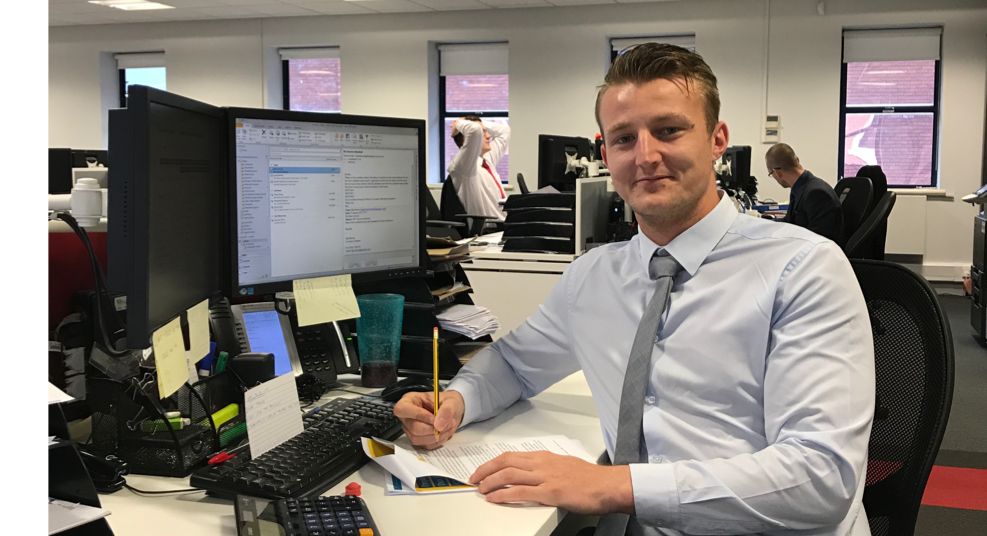 After travelling the Americas Jake Burton, aged 26 from Chinley decided it was time to settle down and get a serious job. And so he turned his attention to Buxton & Leek College to make his career dreams come true, embarking on the Accounting and Finance (AAT Foundation Certificate) in 2016.
 
Within a year he had finished the course and has already entered the industry as an Account Assistant at recruitment specialist Senitor in Wilmslow.
Speaking about his new role, Jake said:
"funnily enough when I was about ten it was my 'dream' to become an accountant – mainly because I knew someone who lived near me that had a very nice sports car and happened to be an Accountant.
"I was looking for a career based job and thought that now was a good time to settle down and focus on the rest of my life. I've always had a passion for numbers so Accountancy made sense."
Jake openly admits the course has also had the knock-on effect to help him to grow up and leave his travelling days behind him for the time-being.
He says: "Before doing the course I would generally do manual/low skilled work in order to pay for various travels, but now I'm focused on my career.
"I'd also say I'm more professional – I figured that people would prefer a more mature Accountant, seeing as you are handling their finances."
Clio Leslie Ann, Course tutor of the AAT said about the Course:
"The AAT Accounting Qualification is recognised throughout the world and proves to future employers that you have accountancy expertise and skills to turn theory in to practice."
"Jake was an aspiring accountant when he came to us and I'm delighted he's gained this employment so soon after the course."
For More information about studying accountancy at Buxton & Leek College please visit the BLC website https://www.blc.ac.uk/subject-areas/business-management-finance/accounting/