Buxton & Leek College  students at the Leek Campus are taking steps to make their neighbourhood safer by meeting regularly with the Staffordshire Safer Neighbourhood Panel. The students involvement is a real-world learning module covered in Business Level 3 and Health & Social Care level 3.
The college group aims to raise concerns and issues about crime and safety in the local communities of Leek and surrounding areas. The first meeting of the series took place on Thursday 12 April and was considered a big success, with older panel members finding the student's input particularly effective for representing a youth demographic. The students were able to offer a different perspective into the prevention of crime and antisocial behaviour.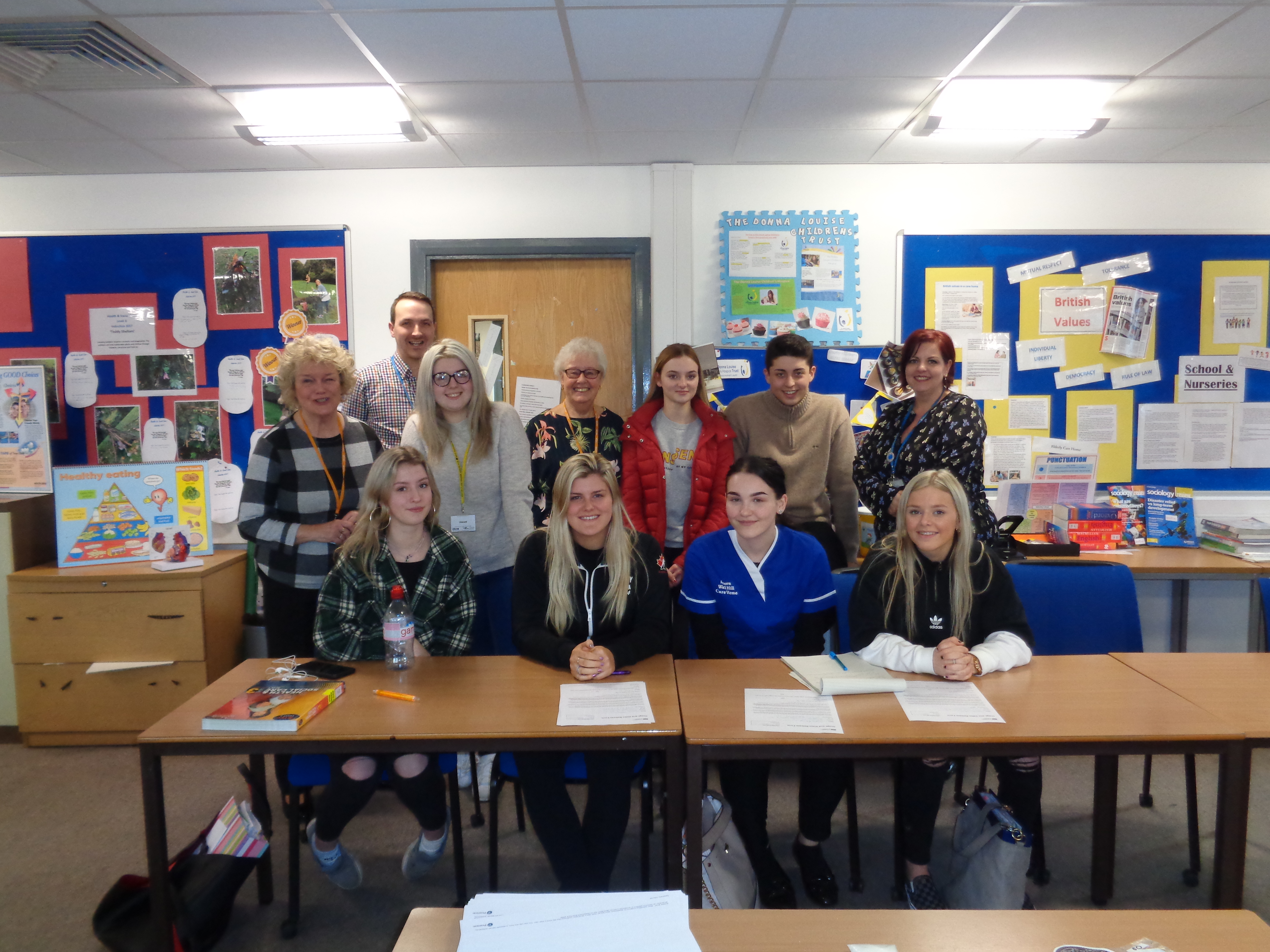 Jack Dendy, Progress Coach at Buxton & Leek College, who coordinated the meetings with the support of Nadia Shalan (Operations Manager – Learner Journey) and Claire Poole (Curriculum Leader – Health & Social Care), said:
'In order to help our students to feel safe both at college and in our local communities, the Learner Journey Team has set up a student panel which will meet regularly with representatives of the Staffordshire Safer Neighbourhood Panel. They will report the issues and concerns raised by our students directly to the Chief Constable and Leadership Team of Staffordshire Police as well as the Office of the Police and Crime Commissioner.
'This joint panel has given our young citizens a voice which will go right to the top. It is also an excellent opportunity for a variety of age groups to work towards a common goal – to create a safer community. This is British Values on a practical level.'
'Once the students are over 18, they can officially serve on the panel so it is our aim to develop student involvement further.'
The Staffordshire Safer Neighbourhood panel will be feeding the students' ideas back to the Staffordshire Police and Crime Commissioner, Matthew Ellis, as well as directly to Staffordshire Police.
Issues raised in the first meeting included drug circulation in Leek and surrounding areas, anti-social behaviour, street lighting, sexual harassment in pubs/clubs, fighting/ violence
and PCSO involvement at the college. Other topics include burglaries and the negative response that was encountered when handing in a wallet at Leek Police Station.
For more information about Health & Social Care courses visit here or for Business courses visit here.