Jonathan Turnock, 22, who is currently studying the Level 3 Performing Arts course at Buxton & Leek College, recently celebrated passing GCSE Maths after two previous failed attempts.
Having only obtained a GCSE Grade E at school, Jonathan joined our Functional Skills programme and progressed for entry into the GCSE exam in June 2019. Sadly, Jonathan didn't pass for the second time but due to his continous dedication and hard work he was entered into the November 2019 resit.
Again, it seemed luck wasn't on his side as Jonathan unfortunately failed- this time by just a single mark. However, as he had only just missed out, his tutor Julie Pettitt had the paper resubmitted and much to both their delight it was raised by not just one but two marks- resulting in a pass grade!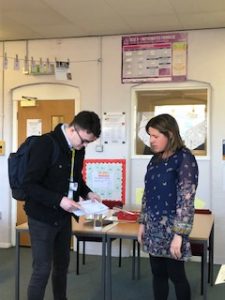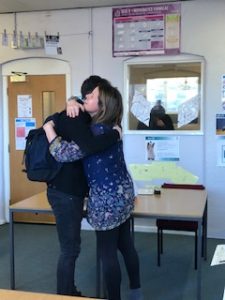 Julie said: "Jonathan is a testament to hard work paying off! He does everything asked of him, I am blown away by how far he has come. He has worked really hard by coming to extra sessions so he thoroughly deserves this!" 
Speaking immediately after receiving the news, Jonathan said: "I didn't expect this. I am a bit shocked at the minute! It's been a great experience, Julie has been great. I am so happy! Thank you to everyone who helped me along the way- I don't know what to do now!"
For more information about the Functional Skills courses we offer, please visit: www.blc.ac.uk/adults/maths-english