Saskia Borra began studying a Level 2 Hair course at Buxton & Leek College, back in 2012. Although she'd already previously gained a makeup qualification, she realised she wanted to offer both hair and makeup services to clients.
Saskia recalls how the hair course paved the way for her to start working professionally as soon as she left the College.  She said, "In the end I became fully qualified up to a Level 3 at BLC, but it was more than that, the whole experience built my confidence so I was ready to enter into work by the time I left."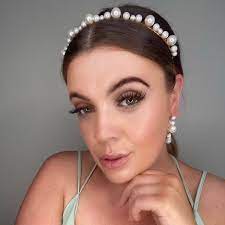 "I gained so much knowledge about hairdressing and there were great opportunities built into the course such as the annual student Hair & Beauty Show and industry competitions and professional away trips."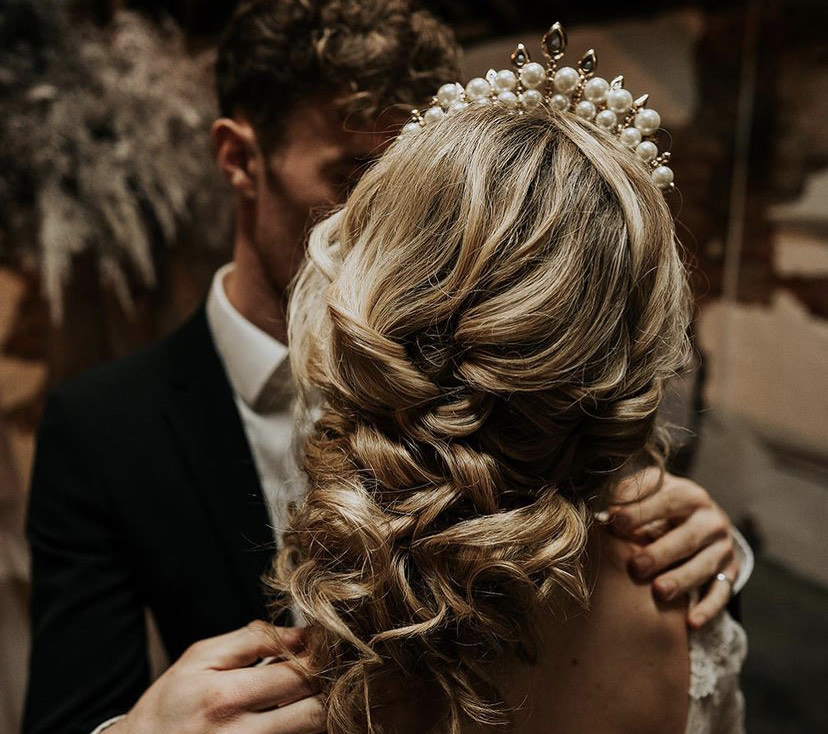 Saskia, now 28, left Buxton & Leek College after completion of her course, and continued to build on the skills she had learnt, gaining as much industry experience as possible.
"I did various jobs including working in the hair and makeup department at Buxton International Festival until 2016. I also did hair and makeup work experience for film and TV, and mentored for makeup with the British Youth Film Academy.
How did her bridal hair and makeup business come about?
"I started doing bridal hair and makeup in 2016", recalls Saskia. "Basically, I just started doing a few weddings (advertising locally), but I absolutely loved it and it spiralled from there and I started getting more and more bookings.
"I now have a team of 7 girls working for my own company Sass + Co Hair & Makeup Artistry… and between us we do around 200 weddings a year."
Instagram.com/hairandandmakeupbysaskia
In-between weddings, Saskia keeps herself busy working on photoshoots. Her work regularly features in industry wedding magazines and blogs and in 2019 she became a finalist for the NHF Britain's Best award, "bridal hair" category.
"I have been lucky enough to pair my hair and makeup work with some world-famous bridal dress designers", reveals Saskia. "Such as the dress designer Galia Lahav, and I've recently worked on a shoot with Hello Magazine."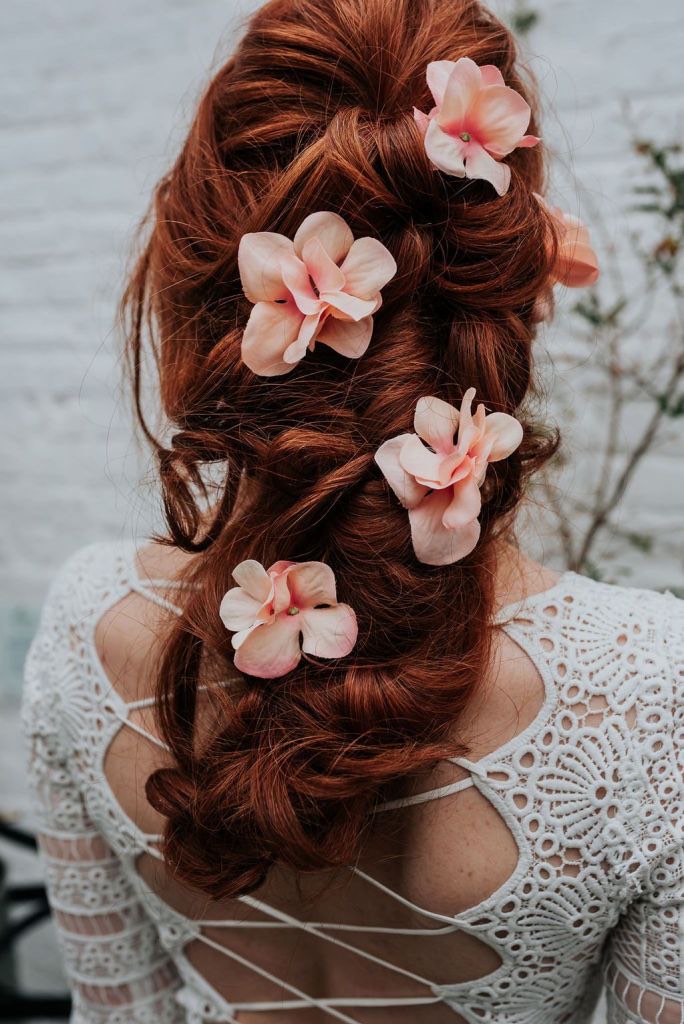 What advice would Saskia give to others starting out?
"I always say find your niche and what you enjoy to do and don't try and be amazing at everything!
"The industry events I went to at College were great for preparing me for networking events within the wedding industry that I go to now.  I'd say it's also those events that lead you to meet industry contacts and find work."
"Styled shoots are also really great for building up your portfolio and I've really embraced social media to market my business."
So, what's an average day for Saskia now?
"Well, an average day for me… I could be anywhere as I work nationwide doing weddings.  Typically, I'm up at the crack of dawn or I'll travel to the venue the night before.  I'll be working for the whole wedding morning until the couple are ready for the ceremony… and then it's time to come home.
"For photoshoots it's a full day and you need to be set up early on location. I also manage the bookings for all my team, so if I'm not on a wedding or a photoshoot I'll be catching up on admin."
And as if that's not enough Saskia also holds a teaching qualification so that she can lecture in Hair and Beauty herself.
Casting her mind back to her time at BLC, how does Saskia recommend the programme?
"I really do recommend BLC", says Saskia.
"I thoroughly enjoyed my time there. The tutors we great and I learnt a lot from them. I also thought the experience you get at the end of year show and the trips away were brilliant, such as visiting the Wella Studios in London.  The course really gave me the aspiration to do what I do now."