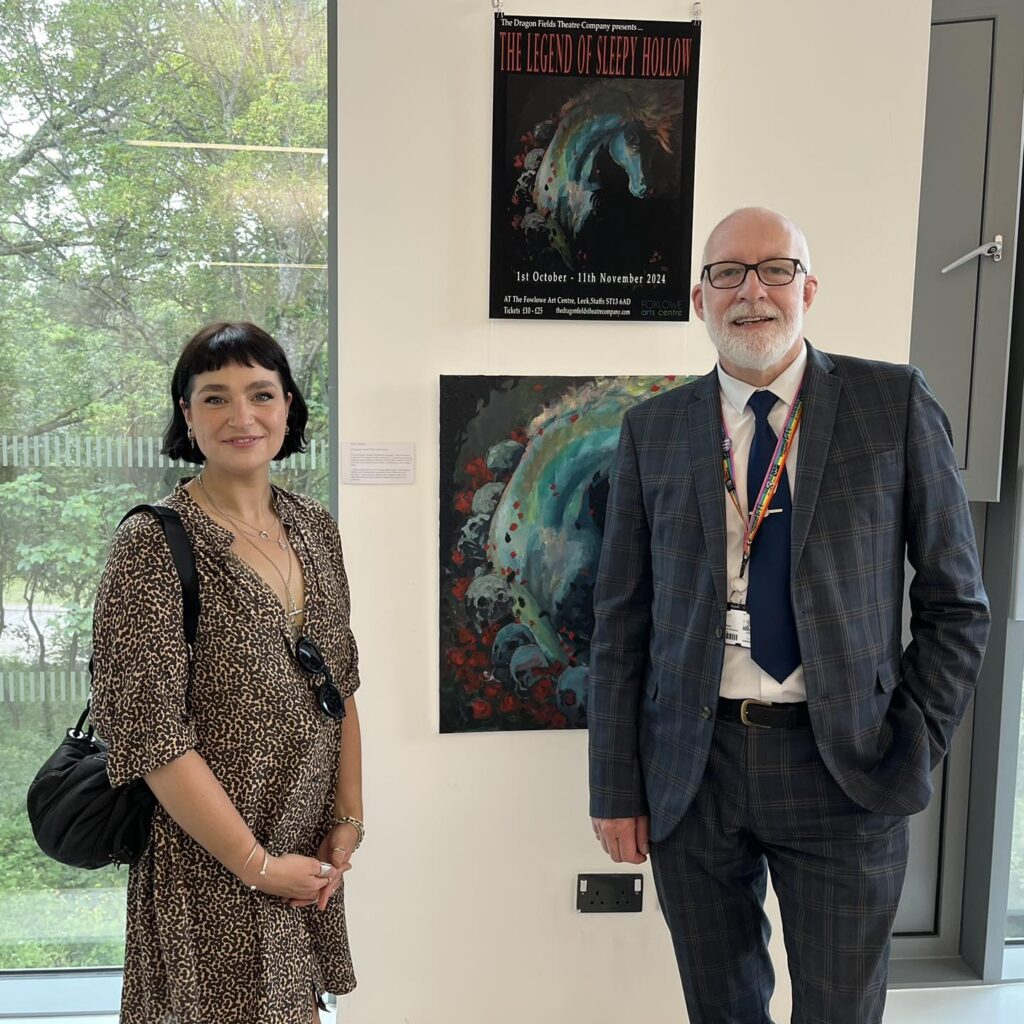 On Thursday 15th June the annual student Art & Design Exhibition at Buxton & Leek College began, with students showcasing their final projects to their friends and family. The exhibition, which features a myriad of topics the students are passionate about, is now open to the public until Thursday 29th June.  
BLC alumni (Leek School of Art L3 Art & Design) and local business owner Laura Millward said, 'My dad studied at Leek School of Art and then later on became a lecturer there specialising in ceramics, this is how I heard about the course at Leek and one of the reasons I ended up studying there along with the fact that the course felt like the right fit for me. It was just a really comfortable, homely environment with small, supportive groups, and there was so much space to learn. Being here you got to learn everything, from photography to textiles to graphics, and because I didn't really know what I wanted to do, trying all these areas meant I got to learn about myself as I was learning about the subject area.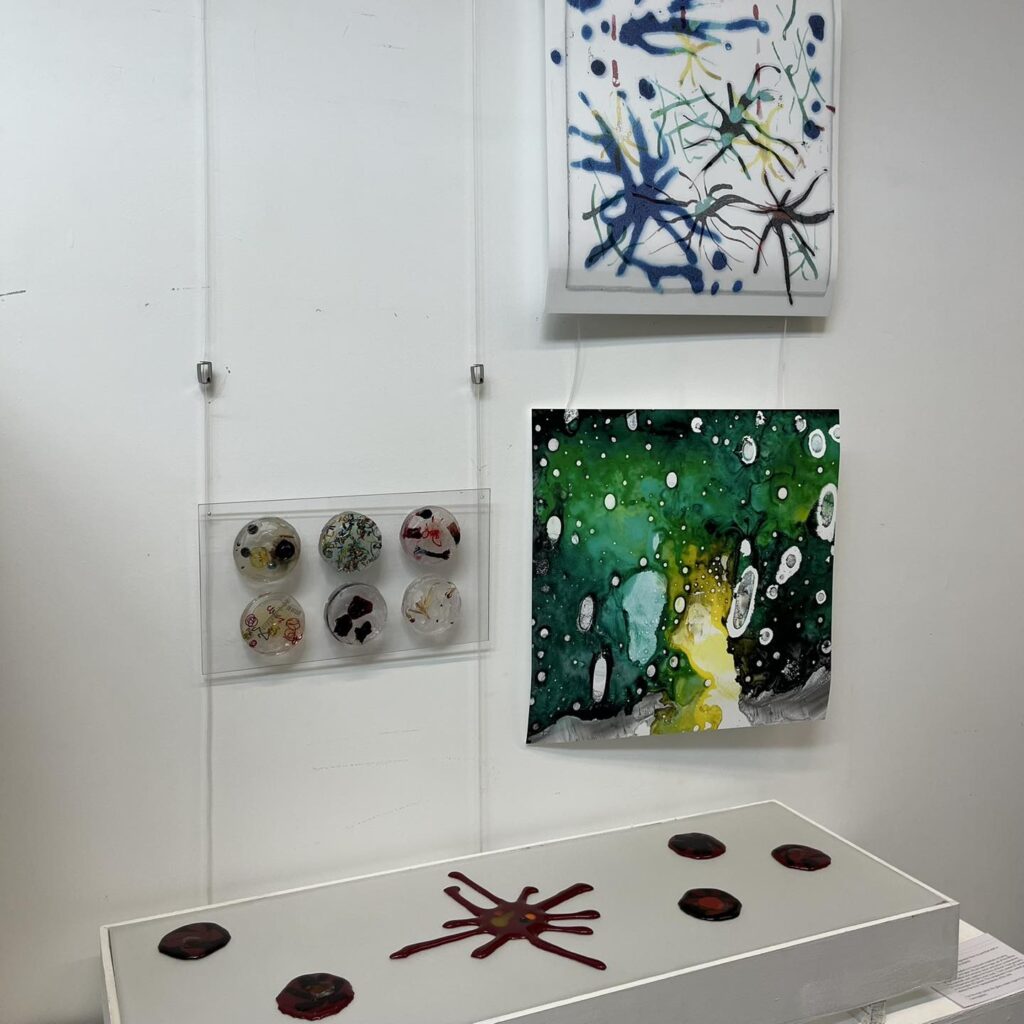 'Being at Leek just felt like home, I actually missed it when I went, and I've kept in contact with everyone since. That family community really continues, because, at least from my experience, everyone keeps in touch and wants to be a part of what you're doing. Even eight years after I'd graduated, I had BLC tutors messaging to see how I was getting on, and I think that's lovely. It's not just about you being here as a number, it's about you being a person, and it means you leave with great connections to everyone on the course and in the department. Being BLC alumni means that you're always being thought of, and a lot of the connections I've made here have helped me with my business too. There's always someone local to recommend you to potential new customers.' 

Since leaving BLC Laura completed a degree in fashion with the University of Derby. Whilst studying with Derby she was offered the opportunity to complete a placement year. Laura filled this year with three different placements, one with Rankin the photographer, one with Topshop, and one with River Island. Her third placement resulted in a job being held open for Laura until she finished her degree.
When asked about how this influenced her next steps Laura said, 'I'd highly recommend doing a placement year – it's the best thing you could ever do because you know exactly what you're going into when you finish, and you get to build up loads of industry contacts. I worked in London with River Island for eight years and left as a senior designer; they were training me to be management, but I wasn't ready to leave artistic job roles behind me, so I started my own company doing freelance fashion. It was during this that I started doing signwriting as a hobby. I did a commission for a friend and set up an Instagram account, and within three weeks I had ten orders, at which point I thought I needed to start that as my business.' 
Laura has had an incredible career so far, and it all started with BLC. Studying art with the College has allowed so many young people to channel their passions into their work and create pieces that the community can relate to.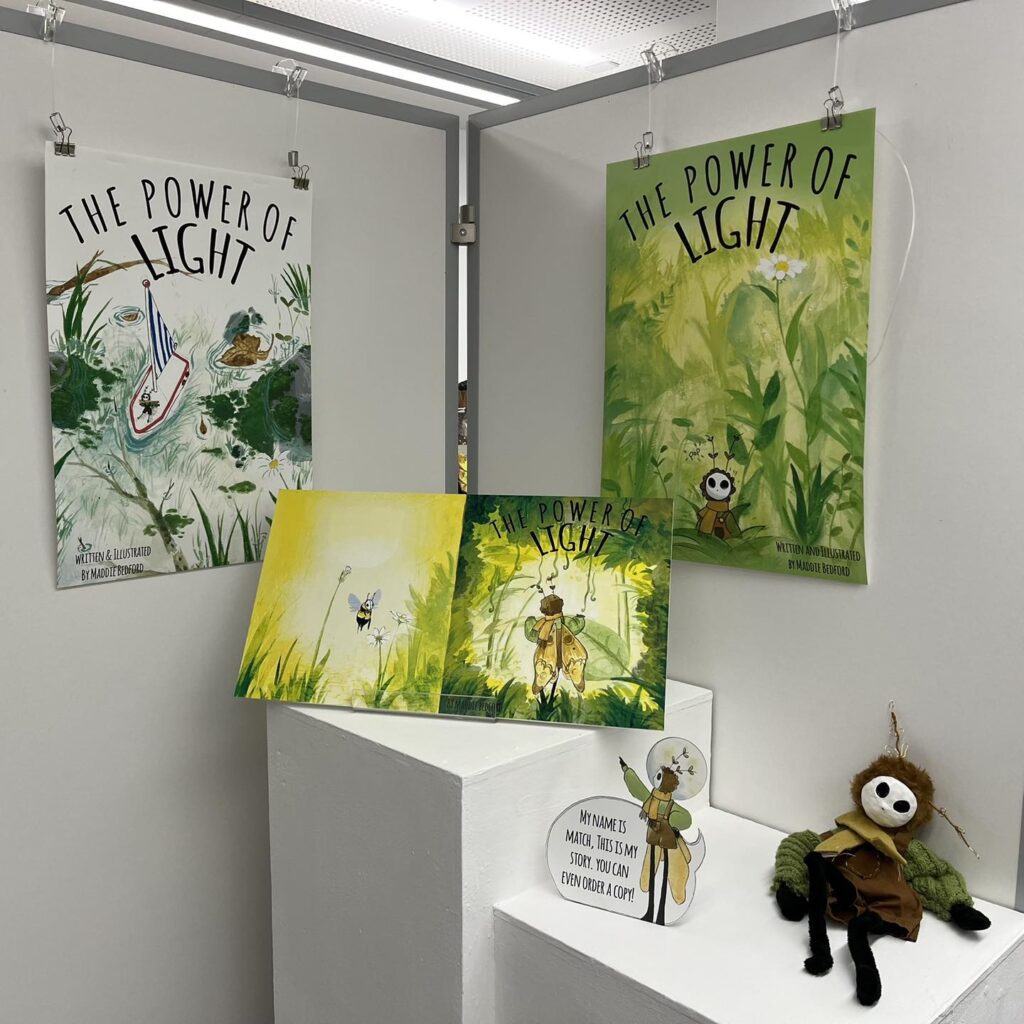 The students at the art exhibition created books and zine style publications which demonstrated how art can be used to reach into local spaces to teach children and young people about culturally and socially relevant issues. Commissioned posters for performances at the Foxlowe helped to demonstrate further real-world applications for their work.  
Buxton & Leek College offers feasible academic and professional progression after studying with them, and their active alumni groups keep students connected, and make a great way for them to start networking as they start their careers. Because they are a part of the University of Derby there's a natural progression route for further study if that's what they'd like to do. 
To find out more about studying Art & Design at BLC click here. 
You can also find out more about Laura's business here.