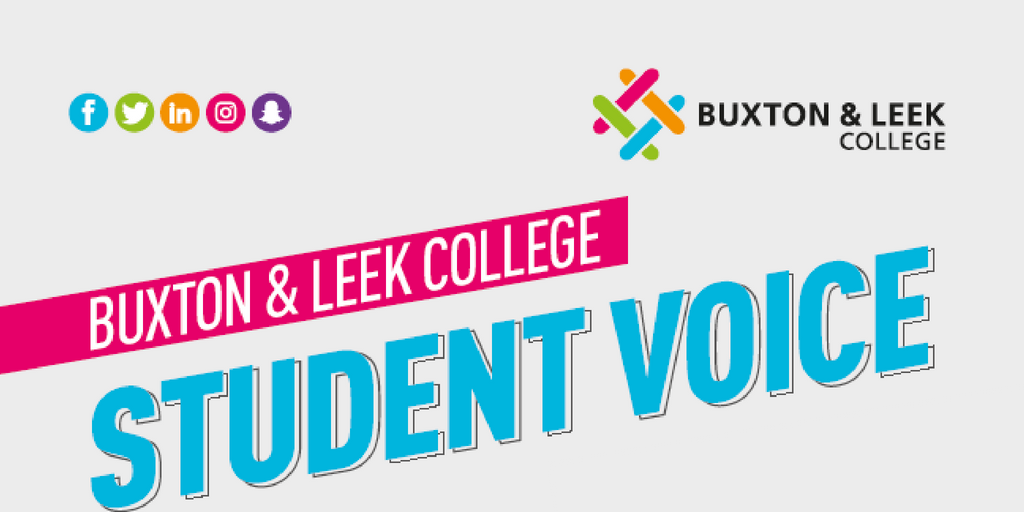 At BLC student voice is at the heart of everything we do. Your opinion matters and your voice should be heard.
We have lots of different ways we collect student voice, please get involved! At the bottom of this page you find an online student voice form – please don't hesitate to submit your thoughts to us.
Course Reps – Each September you as a class will elect your course rep and they will speak on your behalf at termly meetings with BLC and US representatives. Every course has a course rep, this is your go to person to feedback to college about your experiences and really make changes to your experience. Becoming a course rep is a fantastic opportunity to develop your CV and build life skills, speak to your youth worker today about becoming a course rep! Your course needs you!
Student Surveys – During your time at college you will complete 3 formal surveys, usually during tutorial time: one about your induction experience, your teaching and learning experience and a national survey about your overall college journey. Your progress coach can tell you all about this!
Monthly Pop Up Stands – Pop up stands are ran by your course rep and activity leaders from the Union of Students. Each month there will be a different theme and new exciting ways to give your feedback.
Focus Groups – these are held every term and anyone can attend, you will meet with people from the senior leadership team to talk about different aspects of your course. Let your tutor know if you want to get involved.
Comment Cards – Please find these in your social space (The Boiler house Buxton or Leek Social Space). These can be for any comment big or small, let us know what's on your mind. You can also complete the comment box on this page.
Feedback Walls – Look out for our ever changing feedback walls, these give you a chance to give really specific feedback to questions or topics. These change monthly and can be found in the Bistro (Buxton) or the gallery in Leek.
What do we do with all this information?
Each term we have meetings to discuss your feedback and your views. We make changes and improvements (where we can) based on the information you give us.
Your views help shape how your college looks and feels.
We listen to what you have to say and give you the support you need to make changes in your college.
We post "you said, we did" each month on the screens around the Dome and in Leek.
Do you want to talk more?
For the Union of Students website visit here.
Pop in to the Boiler house or Social Space in Leek to talk to your youth worker today!
Alternatively fill in the form below and submit your thoughts to us.