FINANCIAL HARDSHIP
If you are facing financial hardship, please speak to our Student Money and Rights Adviser. They can advise you on the financial support that may be available as a student at Buxton and Leek College. This support may be limited to students studying certain subjects, living in certain areas, or of a specific age group. If you qualify in some way, you may be eligible for:
A bursary – which you wouldn't have to pay back
A loan – which you would have to pay back
A charitable trust to purchase goods on your behalf
During your time at Buxton and Leek College, there may be things you have to pay for to fully engage with your course, this includes things like; travel to and from college, food and drinks if you're on campus, and any additional costs for uniform, kit or equipment.
You may need to plan ahead and budget for these, or depending on your circumstances, you may be eligible for financial support from one of the Bursaries we have available.
To help make it simple, we use a universal name for all our Bursaries which is 'The Financial Support Fund'.
The information on this webpage is tailored for learners who enrolled on a programme with us in September 2021 /  January 2022.
If you are a learner looking to study a programme with us in September 2022/ January 2023, you can use the information found on these pages as an overview of the funding that may be available. If you will require financial support or you would like further information – fill in the request for an application form here.
Please be aware that the Financial Support Fund Team will be on annual leave from Monday 23 May until Monday 6 June 2022.
During this period we have put together some Frequently Asked Questions below to support any queries you may have:
Will I have to Pay tuition Fees
If you are aged 18 or under on 31st August 2021, you do not have to pay tuition fees (subject to residency criteria).
If you are aged over 18 years of age on 31 August 2021, whether you have to pay or not depends on criteria such as age, eligibility for discounts and whether you live in the UK, European Union (EU) or overseas.
Click here to find out if fees apply to you.
Download our handouts below which will tell you more about each of the individual funds we have available for learners aged:
16-18
19 and continuing on a study programme they began aged 16-18
aged 19-25 and in receipt of an EHCP
If you are aged 19 years of age and over but do meet the above criteria, information regarding funding can be found here.
To be eligible for financial support, you must submit a complete application form and provide evidence that you meet the household income threshold. Should you choose to submit an application without evidence, your application will not be processed until the mandatory evidence has been received.
Due to limited funds being available to us each year, we strongly advise not to do this as complete applications will be prioritised and monies will be allocated on a first come first serve basis.
Applications are also accepted from those facing hardship – you will need to contact the Student Money and Rights Adviser to discuss your individual circumstances who can then advise you how to proceed.
Our checklists and an example of the evidence that needs supplying can be found below – if you are unsure what evidence you need to supply, which fund you should be applying for or would like to know if you may be eligible prior to applying – you can complete our funding checker here.
Application Form
Evidence Checklist
Examples of Evidence
How will your application be processed
Are you a student, parent, carer or even a member of staff and want to know how the Financial Support Fund works?
Download our policy below which will tells you all about the Funds and how we process them as a college.
Financial Support Fund Policy BLC
Support – Student Money and Rights Adviser
Should you require support with anything mentioned on these pages, please don't hesitate to contact me. I offer drop ins and appointments for students across both campuses and work alongside the Learner Journey Team to help ensure funding is not a barrier to participation whilst studying with us.
Name: Eleanor Ives
T: 01298 330 817 (Helpline Mon- Fri 1pm-2pm)
E: studentmoneyadviceblc@derby.ac.uk
Key updates regarding funding will be posted here.
Childcare funding
Do you have Children and want to study at College?
If you are under 20 years old and need assistance with the cost of childcare, you may be able to apply for funding through the Government's Care to Learn Scheme.
For the points above, the following detail applies:
You will need to book an appointment with the Student Money and Rights adviser and have a copy of your childs birth certificate/ child benefit claim to hand.
You must be using an OFSTED registered provider which may be a Nursery, pre-school setting or childminder. ‌
If you need support looking for the right childcare for your son or daughter, we have a list of Registered Childcare Providers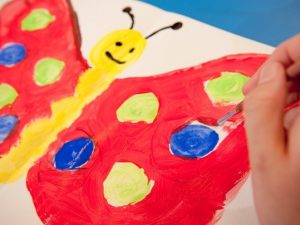 *Please also note 2 – 4 year olds may be entitled to 15/30 hours of free nursery education – this entitlement must be used before making a claim for assistance with childcare
You can apply before enrolment or during the academic year.
£1,000 BURSARY FOR YOUR DEGREE AT UNIVERSITY OF DERBY
Buxton & Leek College is part of the University of Derby. Eligible students who choose to continue their studies by moving into higher education at the University of Derby will receive a £1,000.00 Financial Boost (£900 as a cash award plus a £100 study resource card for Blackwell's Bookshop). For further information on the Buxton and Leek College Bursary and other Financial Support available to University of Derby students click here.
External Bursaries
You may also be entitled to claim additional funds from the following Bursaries. Please see their websites for further details.