Struggling to pay for your course? We are still welcoming applications to our Financial Support Fund, scroll down to the 16-19 Bursary Fund for further information
 Financial hardship
If you are facing financial hardship, please see one of our Student Advisers. They can offer advice on the support that may be available to you as a student of Buxton and Leek College. This support may be limited to students studying certain subjects, living in certain areas, or of a specific age group. If you qualify in some way, you may be eligible for:
A bursary – which you wouldn't have to pay back
A loan – which you would have to pay back
A charitable trust to purchase goods on your behalf
The 16 – 19 Bursary Fund
Free College Meals
Childcare Funding
Progression Bursary
the 16 – 19 bursary fund
The 16 – 19 Bursary fund is a discretionary and limited source of financial help for students who are aged under 19 and experiencing hardship. Students facing genuine financial difficulties may be awarded a bursary at the discretion of Buxton & Leek College. Students most in need will be eligible to receive a bursary of £1,200 a year. This group includes people in care, care leavers, those claiming Income support/ Universal Credit in their own name and disabled young people in receipt of Employment Support Allowance/ Universal Credit and Disability Living Allowance/ Personal Independence Payment in their own name. Bursary payments issued will be dependent on attendance and behaviour monitoring.
Am I Eligible for the FundWhat Evidence do I need Where do I Submit my ApplicationNext Steps
To be eligible to apply for the fund, students must:
be enrolled on a Government funded course of further education at the College
be aged 16-19 on 31 August 2018
be a 'Home' student – that is someone whose home has been in the UK for three years before the start of the course, and who has no restrictions on remaining in the UK. There may be exceptions to this, and clarification may need to be obtained from a student adviser in the Student Wellbeing service
have a household income of less than £25,000 per annum
What information is required when I submit my form?
(Applicants will need to include photocopies only of the following evidence)
Proof of income from employment and/or benefits.
One recent full months bank statement for all accounts held.
Students in care or care leavers should supply a letter confirming their status from their social worker
Copy of your timetable signed by your tutor
If you are living with your parent(s)/guardian(s), and under 18 years of age it is their information we require. If you are aged 18 as of the 31.08.2017, we will require the above documentation for yourself
How do I submit my completed form and evidence?
Once your form is completed, you can submit this along with photocopies of  required supporting evidence to:
Ground Floor, Clarendon House,
University of Derby Buxton,
1 Devonshire Road,
Buxton,
Derbyshire,
SK17 6RY
What happens when I have submitted my application?
When you have submitted your application (with supporting evidence) you will receive an acknowledgement email detailing your receipt number, informing you of when you should hear about a decision from the Financial Support Funding Panel. Your application will then be considered by the Financial Support Funding Panel who will then send you an email informing you of their decision. Awards will, in most circumstances, be paid in installments and will be dependent on attendance and behaviour. Your application and the information you provide will be stored confidentially and securely, and will only be used for the purpose of assessing your eligibility for the Bursary Fund.

DOWNLOAD 16-19 Bursary Fund application:
FREE COLLEGE MEALS 
This allowance can be redeemed in the Balcony Cafe and the Dome cafe at Buxton and the Gallery at Leek.
Am I Eligible for Free College MealsHow do I apply Meal Options
To be eligible to apply for Free college meals, students must:
be aged between 16 and 18 years old (as at 31 August 2018); if you turn 19 during the academic year you remain eligible until the end of the academic year or your course of study finishes, whichever is sooner.
be aged between 19 and 25 and are eligible for a Learning Difficulty Assessment (LDA) or an Educational Health and Care Plan (EHC Plan).
you or your parents must be in receipt of one of the following benefits:
Income Support
Income-based Jobseekers Allowance
Income-related Employment and Support Allowance (ESA)
Support under part VI of the Immigration and Asylum Act 1999
The Guaranteed element of the State Pension Credit
Child Tax Credit (provided they are not entitled to Working Tax Credit) and have an annual gross income of no more than £16,190, as assessed by Her Majesty's Revenue and Customs
Childcare funding
Do you have Children and want to study at College?
If so, you may be eligible for financial support towards childcare during your study
If you are under 20 years old and need assistance with the cost of childcare, you may be able to apply for funding through the Government's Care to Learn Scheme
If you are 19 years old you should apply to "Care to Learn" for childcare funding.
For the points above, the following detail applies:
You must be using an OFSTED registered provider which may be a Nursery, pre-school setting or childminder. ‌
If you need support looking for the right childcare for your son or daughter, we have a list of Registered Childcare Providers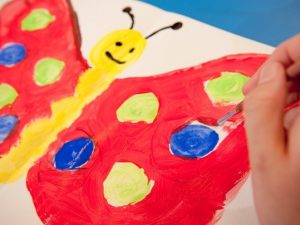 *Please also note some 2 year olds and all 3 and 4 year olds are entitled to 30 hours of free nursery education – this entitlement must be used before making a claim for assistance with childcare
You can apply before enrolment or during the academic year.
If you are currently pregnant and need help towards the cost of your baby, you may be entitled to the Sure Start Maternity Grant, which is a one-off payment of £500 to help towards the costs of having a child.
You will usually qualify for the grant if both of the following apply:
you're expecting your first child, or you're expecting a multiple birth (such as twins) and have children already
you or your partner already get certain benefits
Please contact Student Wellbeing for further information
£1,000 BURSARY FOR YOUR DEGREE AT UNIVERSITY OF DERBY
Buxton & Leek College is part of the www.derby.ac.uk If you decide to study a degree or other higher level qualification with us (either at Buxton or Derby), you will be entitled to claim a £1,000 bursary for that. Many students say that doing a college course before their degree means that they are a step ahead of other A-level students because they have already gained lots of practical experience.
Charitable funding
If you are facing financial hardship, you may be able to apply to a charitable trust for support. There are many charitable trusts with different criteria. Support may be limited to students studying certain subjects, living in certain areas, or of a specific age group. If you qualify in some way, you may be eligible for:
A Bursary – which you wouldn't have to pay back
A Loan – which you would have to pay back
A charitable trust to purchase goods on your behalf
If you feel that you need extra financial support, and are not sure where to start, make an appointment with our Student Adviser for further guidance. Alternatively, visit turn2us for information about applying to charities.
Local Charities:
binghamtrust.org.uk  – Financial support for people who live in Buxton studying in Further Education.
Fairfield School Foundation – Financial support for people living in the Fairfield area of Buxton.
Burbage Education Fund  – Financial support for people living in the Burbage area of Buxton.
gingerbread.org.uk – is a charity for single parents where you can find expert advice and practical support.
Information for Careleavers
INFORMATION FOR CARE LEAVERS
T‌he College is committed to supporting all of its students, and have a dedicated support service for those who come from a background in care. We recognise that some of these students may face particular challenges in relation to finances, and may have experienced disruption in their schooling.
How can we assist?
It is really important to let the college know you are looked after or a care leaver to make sure you get the right support and information. Colleges have to keep this information confidential (so your friends and college tutors won't know if you don't want them to) and it should mean that you get much more support. For example, we can offer a young person an appointment with a Student Adviser over the Summer prior to you starting your course, to make sure you are aware of any funding available.
If you don't mention you are looked after or a care leaver this may have an impact on your ability to access your study. If this relates to you, please contact Student Wellbeing.
Ongoing financial advice available
Once you start at College, our Student Adviser can arrange to meet with you each term to offer support, advice and information. You may also be eligible for support towards the costs of your study.
Other useful links
A National Voice – a dedicated advice and help for young people who have been, or are currently in care. The service is run by young people who have been in care themselves.
Become Charity (formerly known as The Who Cares Trust) – a champion for children and young people in the UK living in care. They believe that every child in care should receive the support, encouragement and opportunities they need to enjoy their life and to achieve.
Coram Voice – enables and equips children and young people to hold to account the services that are responsible for their care. The service uphold the rights of children and young people to actively participate in shaping their own lives.
Homelessness

Local authority housing 

Your local council has a duty to help you with your housing situation if you are classed as eligible, homeless, in priority need, have a local connection and they do not find you intentionally homeless

What is Priority need? 

Priority need is targeted at young people aged 16 or 17.

What is a local connection? 

You must have been living in the area for the past 6 months, (or 3 out of the past 5 years), have close family in the area or work in the area. (Please note that College is not classed as a local connection).

What does Intentionally homeless mean? 

If you have chosen to leave home or if you have done something deliberately (for eg: not paid your rent, even though you could afford it) which has caused you to be homeless, it could be classed as "intentional".

If you think your situation may be classed as intentional, please seek further advice noting the detail below:
The local council works alongside Social Care and a joint assessment will be completed to assess your need for support etc and will normally contact your parents/ guardian to confirm you are unable to go home.
In emergencies or on a temporary basis, you may be housed in a hostel or B&B accommodation.
Due to housing shortages there may be a wait until longer term accommodation is available.
Some local authorities have supported housing projects for young people.
If you are not eligible for assistance or are not homeless, your local council has a duty to give you general housing information and advice. Contact details for your local council are available by contacting Student Wellbeing.
PRIVATE RENTED ACCOMMODATION
You may choose to look at renting private accommodation, either by yourself or with others in a shared house. This can be done through an estate agent, on websites or through local adverts. You may need an adult who can be your "financial guarantor" to pay up for any damage, if you can't pay the rent. Your landlord may also ask you to pay a bond (deposit) and your first months rent before you move in.

How will I pay my rent? 

Whether you are housed by your Local Council or you rent privately you will be asked to sign a tenancy agreement, which is a legal document, so once you have signed up, you will be required by law to pay your rent.

Your landlord can evict you or take you to court if you do not pay your rent.

Some students may be eligible to receive Housing Benefit to help with rent costs. Seek more advice by contacting Student Wellbeing.

How will I pay my bills and living costs? 

If you live independently, you will need to budget for all your living costs, which include going out, shopping and bills (gas, electricity, water, phone, TV licence) out of your wage, or any other income you may have.

Some students may be eligible for income support to assist with these costs. Seek more advice by contacting Student Wellbeing.
Managing your Finances
From time to time, we all experience problems with money.
You may have thoughts such as:
'I am finding it difficult to manage my money.'
'I am worrying about my current debt, or running up debt.'
'How do I keep better track of my financial comings and goings?'
Be reassured that you can take control of your money, with the first steps in doing so being to simply recognise it.
We can assist you by suggesting ways in which you can reduce your spend, make the most of your income, and work with you to take back control of your finances
WELFARE & BENEFITS
Many full-time students are not entitled to claim benefits.
Students who are lone parents or are in receipt of disability benefits however, may be entitled to receive certain benefits as a full-time student.
Please contact Citizens Advice if you would like to discuss your entitlement. Citizens Advice Bureau offer appointments through Student Wellbeing at the Buxton campus throughout term time.
Other useful links
www.hmrc.gov.uk/home – for general information about tax and benefits.
www.entitledto.co.uk – for information on benefits and what you may be entitled to.
www.gov.uk – for guidance on employment, debt, benefits and tax.
TAX REFUNDS
Tax can be a complicated subject. If you think you may be due a tax refund or paying too much tax, find out everything else you need to know about tax and what that means for students. 
If you require further detail or support, book an appointment to see a Student Adviser by contacting Student Wellbeing.
Want to take control of your money? We all do, don't we?
Many people experience challenges with money at some point during their lives and at Buxton & Leek College, we recognise that some students may have experiences like these during their course of study.
We therefore encourage all to take time to plan ahead, and think, 'what do I need to spend my money on?'.
Ten top tips that may assist you taking control of your money:
Use a student bank account
Spend some time planning expenses
Prepare a budget sheet and list essential spend
Keep a record of what you spend – be aware of your spending patterns
Avoid credit cards and store cards – interest soon adds up and can be very expensive
Consider standing orders or direct debits for priority bills
Read the small print in mobile phone contracts. They can be expensive when free offers end
Plan for extra expenses at the start of the year like for example birthdays
If you need to borrow, use only interest free overdraft facilities
Avoid using cashpoint machines that charge for use
MONEY QUIZ:
Take this quiz to explore your attitudes towards finance
Our Student Adviser is here to assist you with any questions you may have, or with any difficulties you may encounter.
We are friendly and approachable and will do our very best to help.
Appointments are available in person or via telephone, please contact us for further details.
Drop In Sessions

Alternatively, you can attend a Drop-in session which gives you an opportunity to ask questions and/ or resolve simple issues that you may be experiencing. Individual sessions are expected to last no longer than 15 minutes.
There is no need to book to attend a drop in session but please email or phone the Student Wellbeing Service beforehand to ensure the session is on.
However if you have a more complex query or a query that you feel will take longer than this, you can make an appointment at the Student Wellbeing Reception.
Contact Us

Opening times: 9.00am – 4.30pm Monday to Friday
Student Wellbeing
University of Derby (Buxton Campus)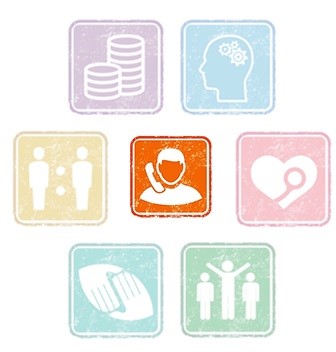 Clarendon House
1 Devonshire Road
Buxton
Derbyshire
SK17 6RY
T: 01298 330 414
E: swsbuxton@derby.ac.uk
Text: 07950 080 717