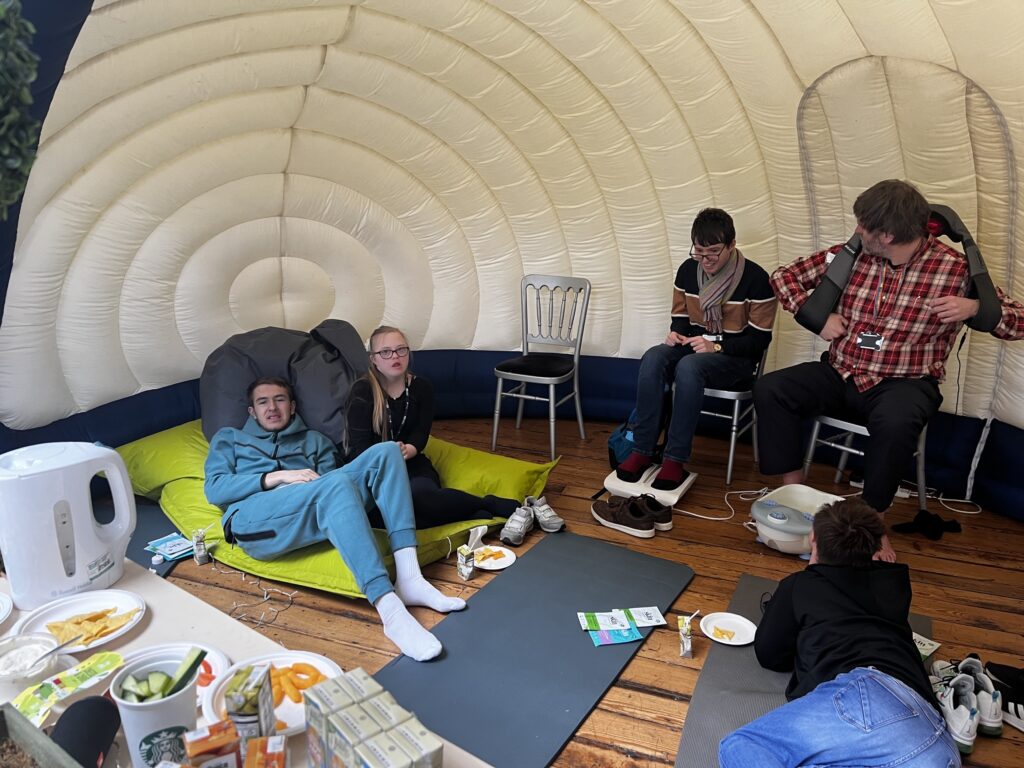 Staff at BLC helped their students to relax and unwind during a hectic exam season by holding their very own 'De-Stresstival'. Complete with snacks and fairy lights, the event was held at both their Buxton and Leek campuses for students to enjoy on Tuesday 25th April and Thursday 27th April.  
Speaking about the importance of the event, Janis Wild from the Union of Students said, "With assessments coming up this period can be very challenging and tiring. 'De-stresstival' aims to take some of the stress out of exams, and alongside the quiet and relaxing environment, we've provided lots of useful information that students can benefit from, including tips on revising and managing your time."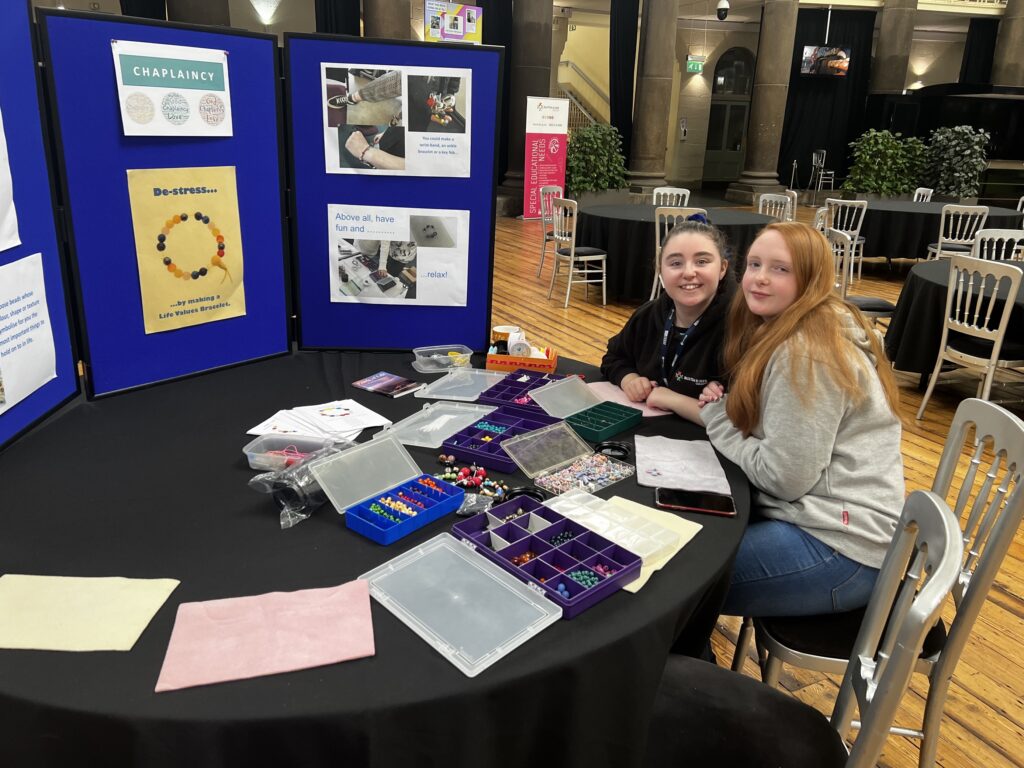 Throughout the event Janis recreated a spa ambience for students by playing soothing music and offering a host of relaxing activities within and around the 'De-stresstival' tent. Students who attended were able to relax inside on yoga mats and beanbags. Hand-held massagers, foot spas, and face masks were on hand so that students could unwind. Alternatively, those looking for a more engaging distraction from exams were able to soak in the ambience whilst making beaded bracelets or colouring in motivational quotes at tables close-by. 
Students were able to snack and nibble throughout the 'de-stresstival' as a table filled with healthy food and refreshments was close-by. Breadsticks, hummus, rice cake, healthy crisps and carrot & cucumber sticks were included to provide the young people of BLC with a nutritious boost.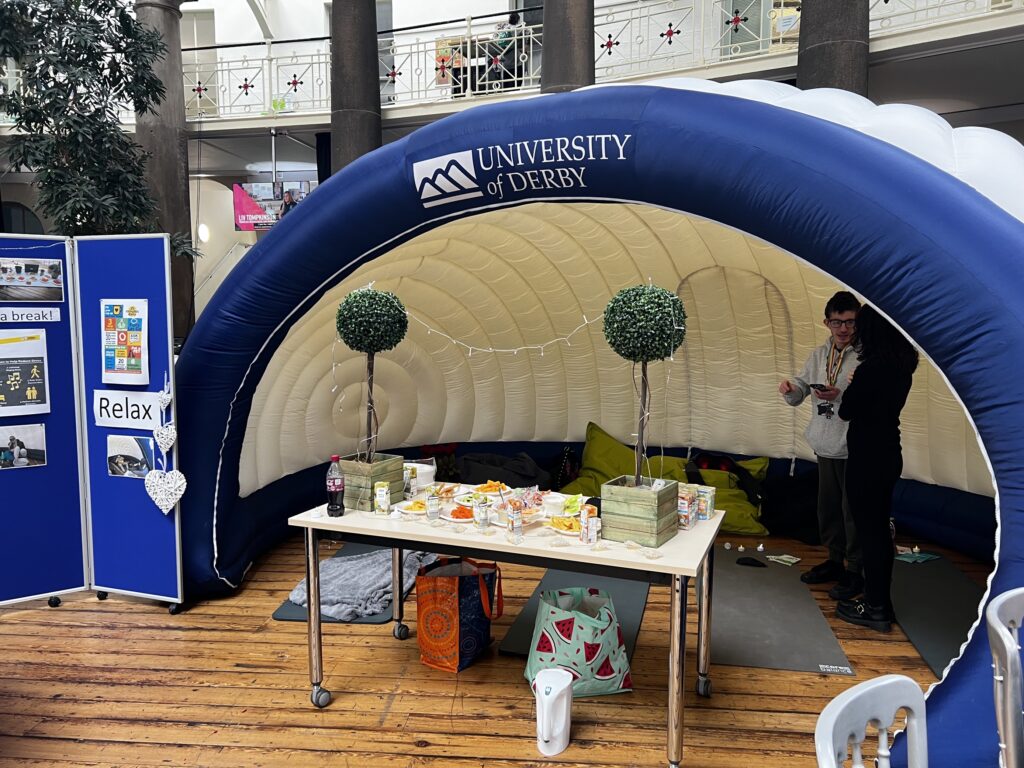 If you're currently struggling with exam stress you can access the essential student support at BLC here. 
Or read one of our past student's tips for nailing exam season here. 
To find out more about the Union of Students at BLC and how you can get involved click here.