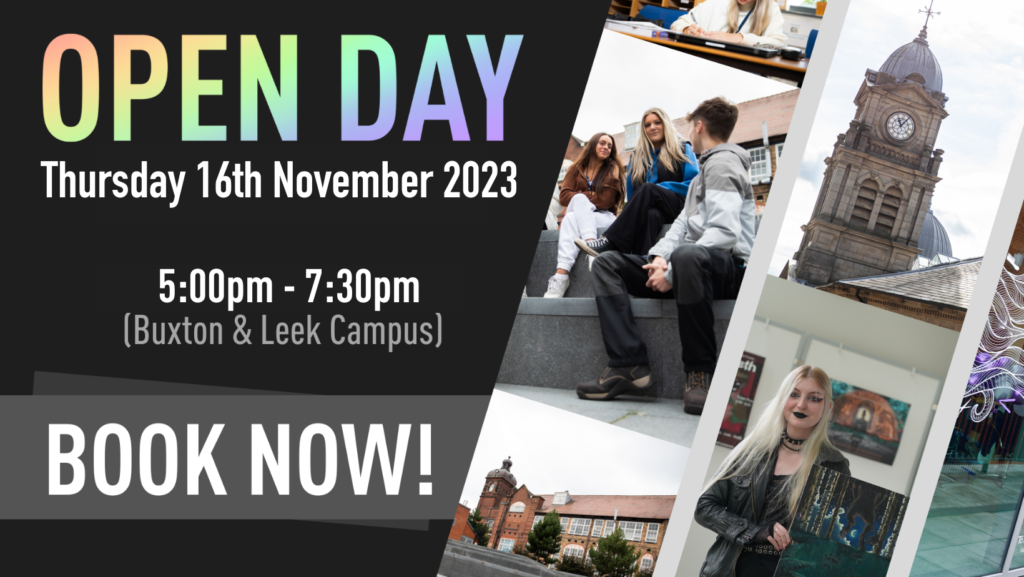 On Thursday 16th November between 5pm – 7:30pm, Buxton & Leek College is opening the doors of both its campuses to prospective students. 
A spokesperson for BLC says: "Our evening Open Events are a fantastic opportunity for students and their parents to speak to our staff and tutors about anything they need to know. From our study programmes and apprenticeships to funding options and guidance, there'll be someone on hand to help." 
There are plenty of exciting facilities at the Buxton campus, including a simulated hospital ward, seven industry kitchens, a hair & beauty salon, and a childcare nursery. Visitors are also invited to explore the range of subject areas available at the campus, like Public Services, Hospitality & Catering, Sport, Business, Motor Vehicle, and Education & Childcare. 
The Leek campus offers state-of-the-art £8.5 million redeveloped workshops and facilities, including Salon Inspire, a fully equipped hair & beauty salon. The purpose-built Leek School of Art and engineering and carpentry workshops also offer top-spec spaces for trainees.  Those attending the Leek campus Open event will be able to speak to the tutors of a variety of subjects such as Art & Design, Hair & Beauty, Carpentry & Joinery, Engineering and more. 
Individuals looking for a more hands-on approach to learning will have the opportunity to speak to members of the College's Apprenticeship team about kickstarting their career whilst earning a wage. There are Apprenticeship routes available in a wide range of subject areas, so from Carpentry to Culinary BLC can help you to build a career in an industry you have a real passion for. 
Alternatively, the College has increased its T Level offering this year to five incredible programmes, with a sixth on its way for the future. School leavers interested in the nationally recognised qualifications which include a substantial placement of 315 hours will be able to speak to tutors in Digital, Education & Childcare, Health, Engineering, and Carpentry & Joinery – and with the additional Culinary T Level coming soon there will be plenty of opportunities to find out more. 
BLC has courses for learners of all ages and abilities and is urging adult learners to attend the Open Event to find out what's on offer. There are study programmes and short courses available for adults looking to pursue new passions, as well as programmes to aid career progression. Buxton & Leek College understands how difficult it can be to juggle work and family life, so their programmes can be studied in a variety of different ways. As well as the face-to-face, on campus learning, students can also benefit from part time, online, and on demand learning – all with access to the College's passionate, dedicated, and supportive teaching staff. 
You can book a place at Buxton & Leek College's next Open Event here.