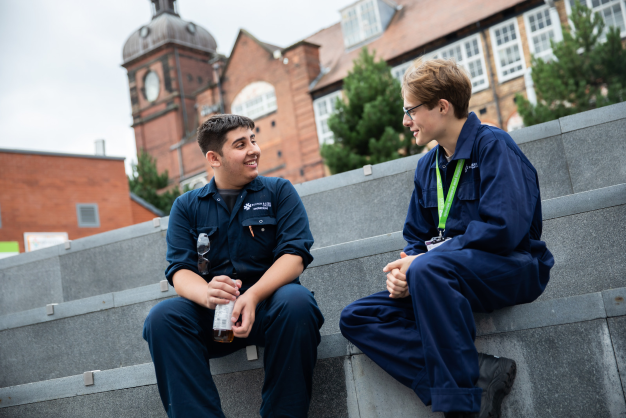 BLC, as part of the University of Derby has created a series of impactful activities to inform and inspire both prospective students and employers to get involved with the wide range of apprenticeships and brand-new T Level qualifications currently on offer at the college.
"National Apprenticeship Week (6 – 12 February) is a pivotal part of the College's year-long programme of events", says Tom Malpass, Apprenticeships Business Development Manager at Buxton & Leek College.
"We regularly see first-hand, the amazing careers our qualified apprentices achieve, and the transformation employing an apprentice can bring to a business. National Apprenticeship Week is another opportunity to promote the numerous benefits of apprenticeships and we work closely with local schools and employers to engage them in activities."
The week begins on Monday 6th Feb with multiple schools visiting both the Leek and Buxton campuses over two days to experience a "marketplace style" day of events.  Apprenticeship curriculum areas will be offering information, advice and guidance to pupils, and there will also be interactive demonstrations to highlight what skills they can learn during an apprenticeship.
BLC is also hosting an awards ceremony and dinner in the stunning Devonshire Dome at Buxton where catering apprentices will showcase their culinary skills to over 20 different invited businesses, their apprentices and members of senior college and university staff.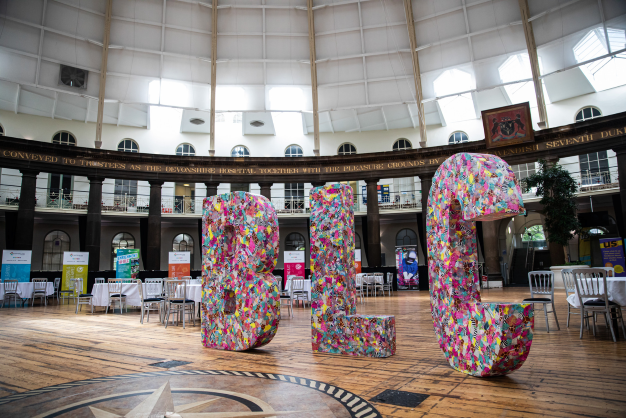 Expert staff will be visiting school assemblies and FE working groups throughout the week to talk about the full range of work-based learning pathways available.
Subject areas that will be discussed range from Hospitality in Buxton's upcoming High Peak Bistro (to be developed in the Devonshire Dome) to the Nuclear apprenticeships delivered in collaboration with Rolls-Royce and other industry partners at the Nuclear Skills Academy (NSA).
Along with the college's fantastic apprenticeship provision, BLC has increased their T Level offer to 6 pathways which is the largest in the region. September 2023 will see T Level subject areas in Digital Support Services, Education & Childcare, Health, Engineering, Catering – Professional Cookery, and On-site Construction.
Stuart Harrowing, Curriculum Leader – Childcare, Education, Sport and Protective Services, said:
"Many local businesses are embracing T Levels as a new way to find, nurture and secure young talent, ultimately bringing in new ideas and the latest skills. Our Early Years/Childcare students are bringing their experiences on placement back into the classroom and simulation room to support their academic studies and boost employability."
T Levels are unique as they combine more academic classroom study with industry placements enabling young people to gain valuable work experience in their chosen sector.
To find out about studying T Levels click here.
To find out more about apprenticeships click here.