Buxton & Leek College apprentice Jake Gordon, aged 25, from Leek has been nominated for a "Young Apprentice of the Year" award as part of the Staffordshire Chambers 2019 Business Awards.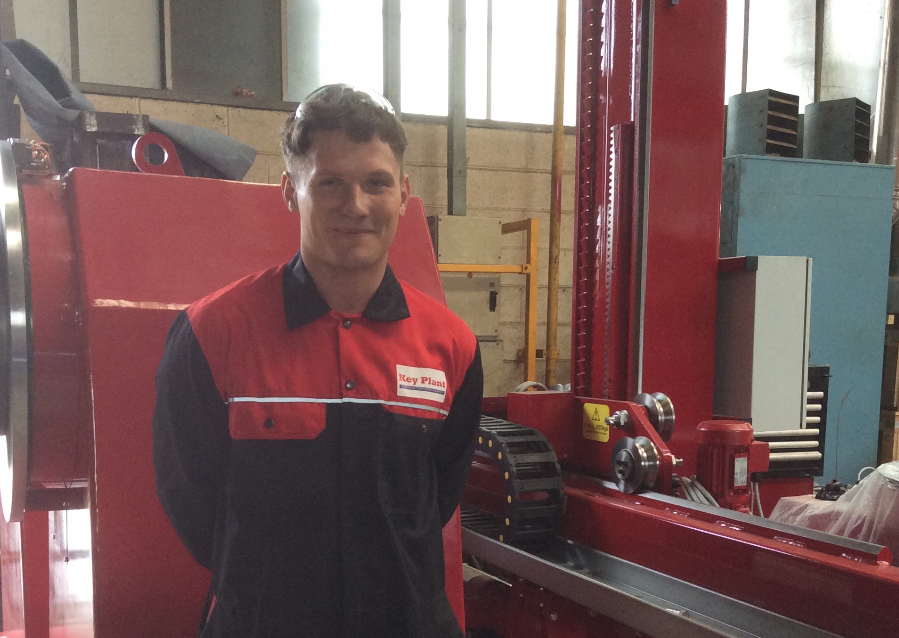 Jake said about the nomination:
"I must admit I was quite shocked to find out I'd been nominated. I know Buxton & Leek College was particularly impressed with my coursework which was passed on to the Principal's office to see. It was following this that I was put forward to be nominated for the Award.
"The College has also asked if they can use my work as an example of coursework for other students doing the same apprenticeship."
It was Jake's employer Key Plant that suggested the labourer complete a qualification whilst training to become a fitter. They contacted Buxton & Leek College to facilitate an apprenticeship, which offers an ideal combination of earning whilst learning.
Sharon Hughes, from Key Plant said of Jake's achievement:
"Jake has come a long way during his apprenticeship, his confidence has grown hugely, and he now leads one of our export rotators build programmes."
"He works alongside colleagues to build and test a range of rotators capable of carrying loads from 5t up to 100t after which the equipment is shipped to the USA and Scandinavia.  We very often have to work to deadlines to meet transport requirements and Jake is now able to work under pressure to meet the tight timescales."
"The fitting and build requires a broad range of skills and competency, Jake now has these and is very good at what he does. We are proud of what Jake has accomplished and very proud to have him as part of our team."
Jake will attend a pre-awards drinks reception at Mercedes on Thursday 13 June to meet fellow nominees before the Awards at Staffordshire County Showground on Thursday 4 July 2019, when he will find out if he has won his category.
For more information about completing an apprenticeship at Buxton & Leek College visit here.