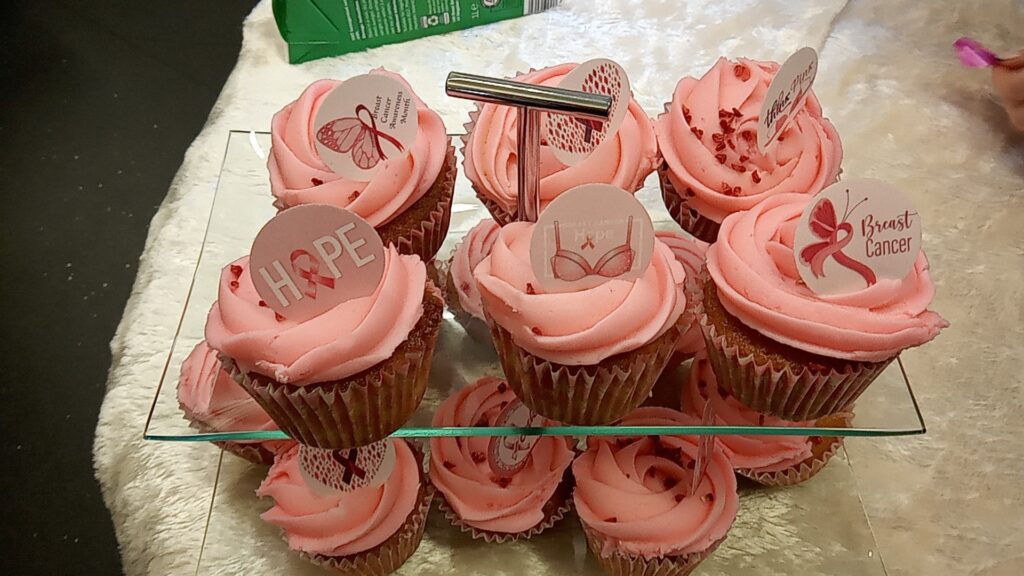 This month Buxton & Leek College welcomed two days of relaxation across both of its Buxton and Leek campuses with students and staff organising a valentines Pink Pamper fundraiser for charity.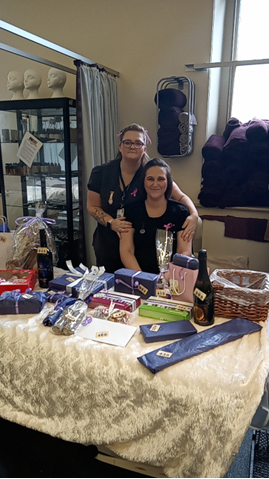 In efforts to raise money for the local breast cancer awareness charity, Pink Sisters & Misters (Meir, Stoke-on-Trent), BLC's professional Hair & Beauty salon, Salon Inspire, preened and polished clients for a charity donation, offering a range of beauty & body therapy appointments.   
A spokesperson from BLC (Buxton & Leek College), said: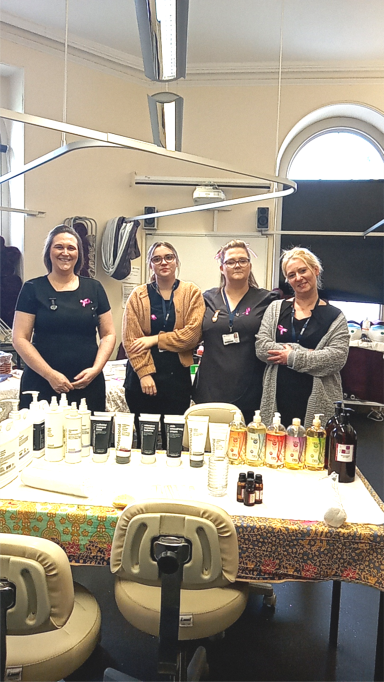 "On Monday 13 February (at the Buxton campus) and Wednesday 15 February (at the Leek campus), Level 3 Body & Spa Therapy students and apprentices provided 2-hour appointments which could be made up of multiple treatments. Clients enjoyed a range of therapies including full body, hot stones, Indian, or blended aromatherapy massages; gel nails, or a mini manicure/pedicure or facials.   
"Alongside the pampering, a choice of cakes, biscuits, and refreshments were enjoyed and there was a chance to win exciting prizes by taking part in a tombola.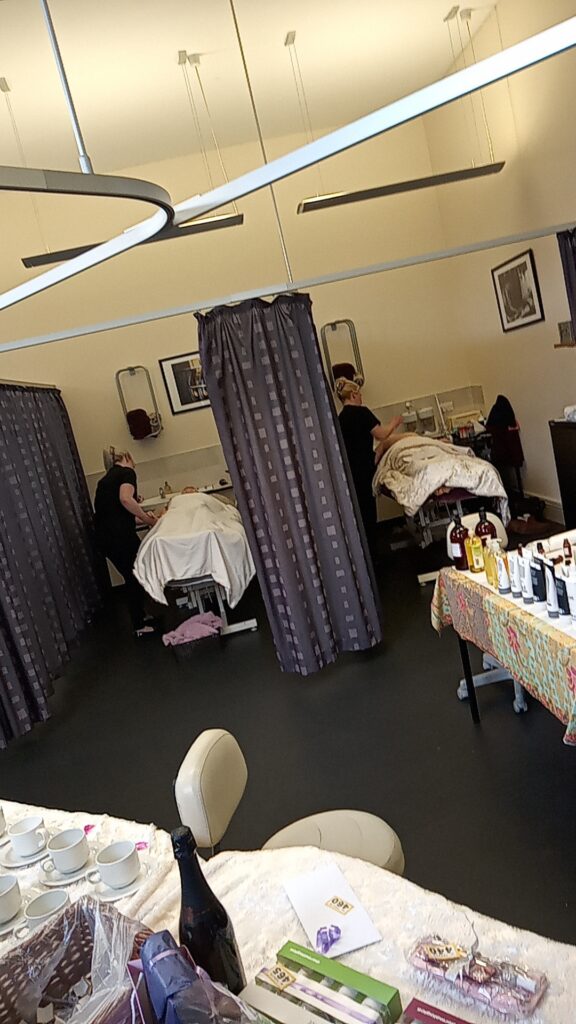 Altogether over the two days BLC's Level 3 Body & Spa Therapy students and apprentices were able to raise £360."  
100% of the donations from all the Pink Pamper Day activities have gone directly to the Pink Sisters & Misters charity to aid them in their work supporting families who have been affected by cancer diagnoses.   
The charity says:   
"Our fundamental aim is, and has always been, to provide a safe space for people living with cancer to come together, share and express their feelings, ask questions, and meet others in a similar situation or who have followed similar treatment paths. We are proud that our group provides support for people who need it during and following, what is for some, the most challenging times of their lives."  
For more information on how you can support Pink Sisters and Misters visit their website at https://pinksisters.co.uk/about-us/  
You can find out more about Buxton & Leek College's Salon Inspire on their website at https://www.blc.ac.uk/salon-inspire/   
Or for more information about the Hair & Beauty Therapy programmes available at BLC, visit their website at https://www.blc.ac.uk/subject-areas/hair-beauty-therapy/